If you're staying on campus or in Boston this summer, don't let classes and co-ops start to stress you out too soon. Take a break from the daily grind of work and homework and check out some of these festivals this June.

Cambridge River Festival
June 2nd, Memorial Drive, Cambridge
This free, daylong celebration of all types of art forms annually draws crowds of roughly 20,000 people, hinting that perhaps making the trek across the Charles River for this festival is worth it. Musical performances of all genres, dancing, art demonstrations, family arts and crafts, and hundreds of food and craft vendors characterize the Cambridge River Festival. The festivities, located on the Cambridge side of the Charles River along Memorial Drive, are just a T ride away from campus. So get out of Club Snell and get over to Cambridge to experience a day of art! Vendor information, performance schedules, directions, and more can be found on their website.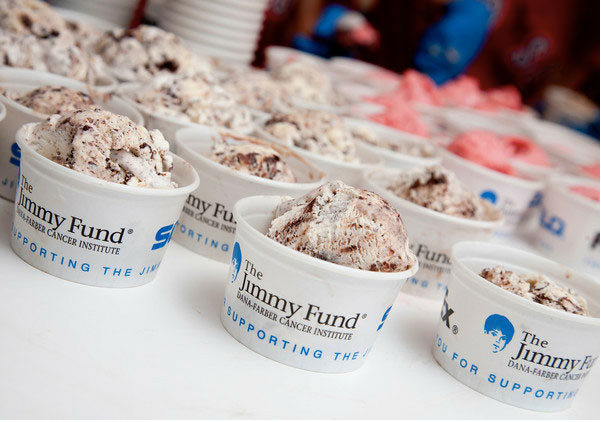 Jimmy Fund Scooper Bowl
June 5th-7th, City Hall Plaza, Boston
While many people wouldn't turn down an all-you-can-eat ice cream festival, the Jimmy Fund Scooper Bowl, located at City Hall Plaza, presents a more philanthropic incentive to attend as well. All proceeds from the festival are donated to the Dana-Farber Cancer Institute housed in Boston's own Longwood Medical Area. With ice cream companies like Ben & Jerry's among the donating ranks, the Scooper Bowl is sure to be a hit, as it has for the past 30 years. Tickets are $10 for those aged ten and up, however groups of 15 or larger can purchase tickets with a $2 discount. Also available are Scooper Passes, a $20 ticket that allows the purchaser to visit the Scooper Bowl three separate times. Grab some friends and donate to the Dana-Farber Cancer Institute while eating some of the country's best ice cream. Check out www.scooperbowl.org for information about event times, contests, tickets, volunteer opportunities, and more.
Boston Dragon Boat Festival
June 10th, Charles River, Cambridge
This festival is in honor of the late Chinese poet-patriot Qu Yuan, who died in 200 B.C. The festival includes a 500-meter long dragon boat race, with 30 to 40 teams participating from across the U.S. and Canada. Event-goers can attend performances and demonstrations of traditional Asian dances, music, and other cultural traditions, including the dragon boat race, for free. Enjoy authentic and traditional Asian food representing a plethora of countries as well as arts and crafts, all just a short trip from campus. Get cultural and visit the bank of the Charles River to experience this unique festival. Head over to www.bostondragonboat.org for more information regarding performers, food, race times, vendor locations, directions, and more.
Roxbury International Film Festival
June 14th-17th , Boston
This film festival celebrates and showcases works of upcoming and already established independent filmmakers of color. Perhaps the largest attraction of the festival is the film screenings, taking place at the Museum of Fine Arts, Wentworth Institute of Technology, and Northeastern University's own Cabral Center at the John D. O'Bryant African-American Institute, among other sites. In addition to film screenings, this festival offers workshops, panel discussions, Q&A with filmmakers and special guests, and many more interesting opportunities that are perfect for those looking for an alternative to expensive summer blockbusters at the theaters. Take a break from co-op or homework for a few hours and check out some of these sure to be fantastic independent films playing right on campus! To learn more about the events of the festival, exact locations of screenings and events, and how to volunteer to help, visit roxburyinternationalfilmfestival.org.
Boston Harborfest
June 28th to July 4th City Hall Plaza, Boston
Is there really any better place to start celebrating the 4th of July than Boston, the city bursting at the seams with patriotism? This festival is full of reenactments of key events of the American Revolution such as the Boston Tea Party, concerts, and historical tours, totaling to over 200 events. Main events, such as the Opening Ceremony, Children's Day, and Chowderfest will be located on City Hall Plaza, with other daily events spread throughout the downtown and waterfront districts. The events vary in prices, ranging from free to $175. Don your finest colonial garb and celebrate the birth of our nation in historic Boston! For more information regarding events, prices for each event, and more visit www.bostonharborfest.com.
_____________________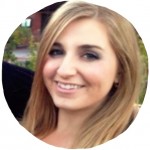 Jordan is a health sciences student in the pre-med program from Rochester, NY.  She is proud to say that her work has only been featured in Woof Magazine, because she's super exclusive like that.  When she isn't dousing herself in glitter with the hopes of becoming Ke$ha, Jordan enjoys long plane rides, embarrassing herself in Zumba class, baking sinfully delicious cupcakes and spending money that she doesn't have on Newbury Street.