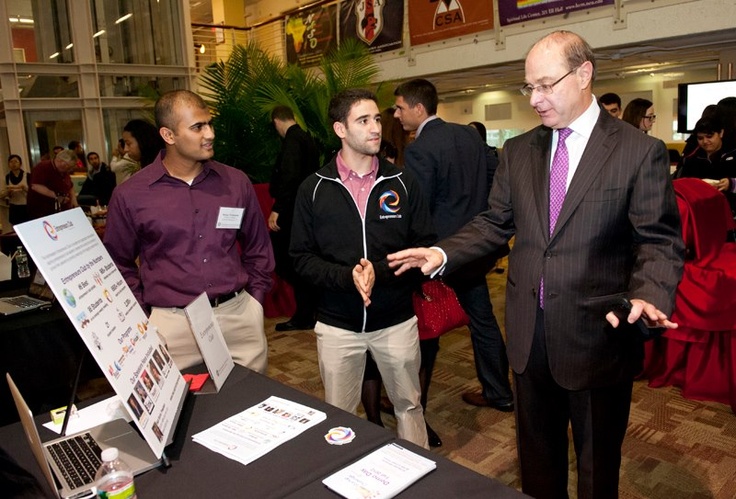 Co-op is commonly considered the most well known and brag worthy program that Northeastern has to offer. It gives students the opportunity to get out of the classroom and gain real world experience as a full time employee at a company in their field.  The average Northeastern student will follow the established path: take the co-op class, meet with an advisor, apply to various positions through the MyNEU COOL database and land a job.
Because the students that participate in the co-op experience are as unique as the program itself, not everyone can be satisfied with the companies and positions offered through the school.  On every co-op rotation, a few trailblazers with a clear vision of what they want out of their 6-month hiatus from classes take the job search into their own hands and develop their own co-op.
Co-op coordinators Kellianne Murphy, coordinator for journalism and theatre majors, and Esther Chewning, coordinator for entrepreneurship and management information systems students, said there are multiple reasons a student would create their own co-op.   Murphy said that most of those who find positions on their own have looked through the database and don't see an opening that fits their interests, to which Chewning agreed attributing that spirit to the entrepreneur in the students she deals with.  Chewning also said that she has worked with students who've had a contact in a company, which makes them believe it will be an easier route than going through the database.
For 4th year journalism student Jillian Saftel, the job listings she was presented with from NU did not fit the bill of what she was looking to get out of her third co-op.  She had already worked at a public relations firm and with the Red Sox Foundation, she said, which helped her focus her next career move.  She also knew that she wanted a co-op that would allow her to be the sports editor for the Huntington News.
"I felt like the only thing left for me in terms of going up was the Globe.  But because I kind of feel like everyone and their mother that I know has worked there, and while nothing beats having the Globe on your resume, I felt like if me and my four friends who are all sports journalists go interview for a job, and we all have the Boston Globe on our resume, wouldn't that put us all on an equal playing field?" said Saftel.
Instead, she reached out to the Internet startup she interned with over the summer, She's Got Game, a web site for female sports fans, and set up a co-op position there for the first time.  Saftel prepared a pitch on why working for the site would be a great opportunity and walked into Murphy's office ready to convince the advisor.  After Murphy agreed that this would be a viable position for Saftel, it became a matter of paperwork, said Saftel.
Similarly, middler Evan Didisheim, a business student with concentrations in entrepreneurship and marketing, wanted to branch out of the myNEU COOL database for his second co-op because he felt that he would be more engaged, determined and motivated at a company that he was truly interested in, he said.  This led him to send his resume and a pitch letter to an employee in the HR department for L.L. Bean.  Many trans-Atlantic phone calls, e-mails, and a Skype interview went into setting up a position that would both qualify his co-op requirements and benefit the company, but Didisheim finally received an offer to work on the supply chain team in Seville, Spain.  "It was an amazing feeling for such a long process to finally be over, and be successful," said Didisheim.
To students looking to pursue companies they have found on their own, Murphy recommends first talking with a co-op advisor, as early as three to four weeks prior to when students will be going onto the database and searching.  There might already be connections established with that company, said Murphy and Chewning, which will make the process easier.  "The position just might not be open right now," explained Murphy.
If there are no connections, Murphy sends her students onto the internet to conduct thorough research on the reason the student wants to create his or her own co-op, whether that be a specific company, location, or industry, she said.  For the most part, the positions students set up themselves turn out successful.  Many are unpaid and part time, such as Saftel's position with She's Got Game that she will begin in January.
Chewning explained that for her students and other undergraduates in the D'Amore-McKim School of Business, they must prove to their advisor that the position they are perusing fits certain criteria: it must be for a full 6 months, be full time, be paid and be relevant to their studies with hands on work.
Even though she encourages students to develop their own co-op if that is the path they want to take, Chewning pointed out a few drawbacks to that route.  "If a student is self developing, they might not get the full flavor of the richness of the program," she warned when comparing student created co-ops to the established options in the database.  She also pointed out that there is risk in working to create a co-op and applying to other ones simultaneously, for the company a student sought out offers a position they are expecting that student to take it.
To Saftel, the biggest challenge was communicating with her boss the difference between what she would do as a co-op student versus as an intern. "It was definitely a little harder than going into a company where they've had 6 thousand co-ops and they know what it is," said Saftel, "I did have to explain to them that I was going to want a little more of a hands on role, and the opportunity for them to trust me with things, more so than what I had been doing."
Saftel relied heavily on Murphy to aid in explaining to her boss what co-op is and figuring out the logistics, and said her boss was more than willing to take the time to learn about the program.
Didisheim stressed the importance of crafting the perfect pitch letter to send to employers.
"If it doesn't grab the attention of whoever the recipient is, you'll never hear back from them. The letter needs to make them actually want to get back to you and follow-up on your pursuit," he said.
He also suggested that students start the process early- as in six to seven months early.  Didisheim reasoned this advanced preparation by explaining that in the real world companies plan staffing budgets far in advance and need to make sure they have the funds to hire a co-op.
Though Saftel said it would have been harder to create a co-op on her first time out, she concluded there is nothing crazy about the process.
If someone doesn't see what they want on the database and they want to create their own it's not impossible and definitely worth it too if you think you're going to get a better experience out of what you create yourself," she said. "You need to not be afraid to put yourself out there, if there is a company you really want to work for, and they haven't been involved in the co-op program before, that could just be because no one has approached them about it before."
Or, as Didisheim put it, "You've got nothing to lose, but a lot to gain."
_____________________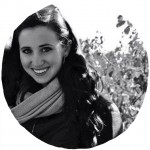 Kelsey is the Bon Appetit Editor for Woof Magazine, and is a third year Journalism student with a minor in International Affairs.  In addition to Woof, her writing has been published on the Shoebuy.com blog, The Fashion and Retail Society of Northeastern's blog, and on the New England Newspaper Press Association's website.  Kelsey is an aspiring fashion and lifestyle writer (with her own blog- see a pattern here?), and has a serious infatuation with fashion magazines, The Coveteur and anything Christmas related.  Her proudest moment was being tweeted back by Glamour Fashion, and she performs at NU basketball games as a member of the Northeastern Dance Team.