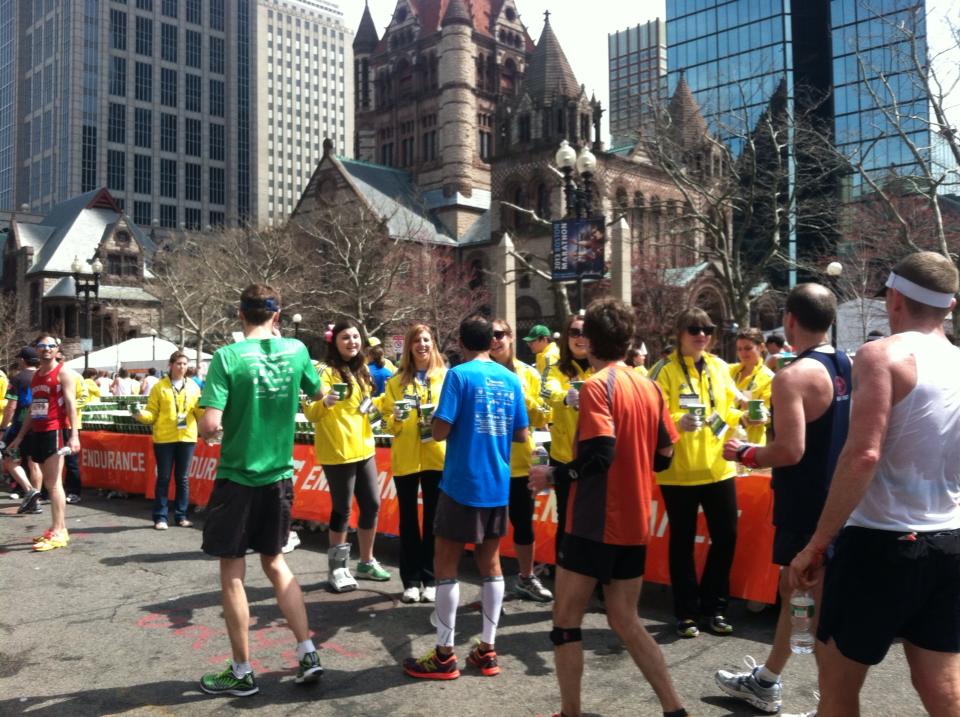 What happened today during the Boston Marathon was the thing of nightmares for the entire city as well as the Northeastern community. Yet in the past nine hours we have not only seen a tremendous amount of support from each other, but from concerned people across the world anxious to know if students are safe. There are already fund-raising campaigns and planned blood drives for those eager to help, and local police, firemen, rescue workers and emergency responders have been working nonstop to recover from the incident and get to the bottom of what happened. The President of the United States himself has offered federal assistance for the wounded, their families and the city of Boston as a whole, and the whole country is banning together to the point of trending #prayforboston online.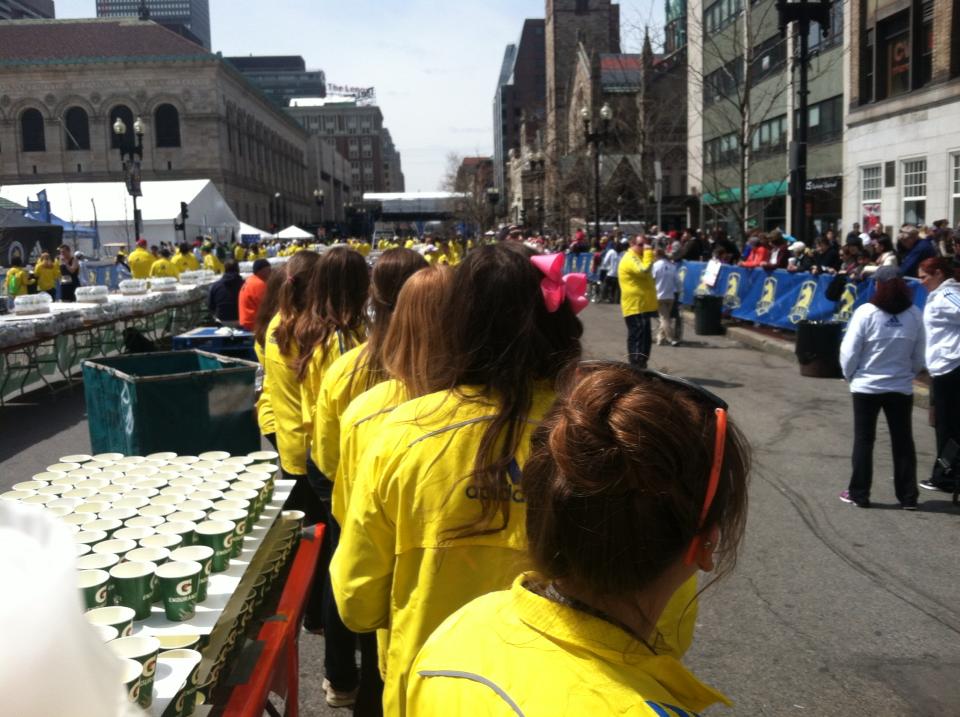 Personally, I was standing less than 50 yards away handing gatorade out to runners who'd passed the finish line when the blasts went off. At first I just thought someone had set off a cannon or something to celebrate someone crossing the line, which seemed odd, but it was my first time at there so I thought maybe it was a halfway done signal. The boom was so loud I could feel the impact in my body, which was unsettling, and looking towards the finish line I saw smoke quickly rising into the sky, and knew right away something wasn't right.
For a few seconds, we all just kept doing what we were doing. Maybe it was supposed to happen? But then people near the blast had made it to us and were yelling "BOMB! BOMB!" and a second one went off, causing shrieks and everyone on the street to start running. For a moment, it felt like I was trapped in the middle of a Hollywood action movie and I was the next to go. But then my friends grabbed me and started pulling me away as I snapped a few pictures (like any self-respecting journalist would do).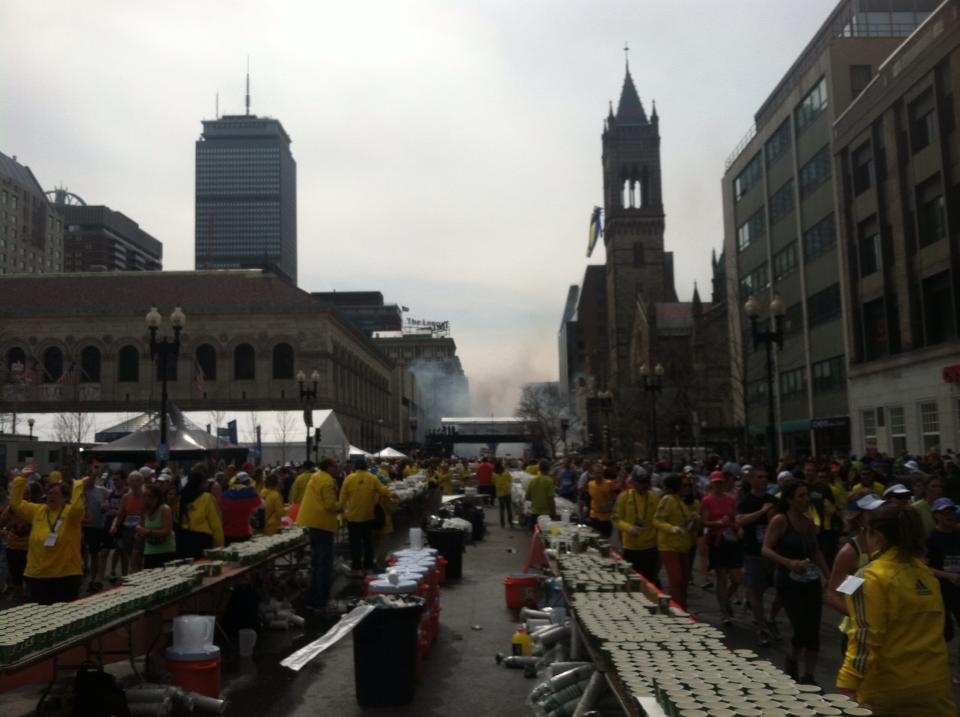 For a while I was able to help more runners and family members get out of the area calmly but then we too were forced to evacuate. In the madness, while walking briskly away from the corner of Boylston and Clarendon in a crowd someone started yelling "He's behind us! He's behind us!" and everyone started pushing and running. Police tried to calm the shouting crowd by telling people not to panic but nobody listened as they were running for their lives through the crowd. After a few were slammed into the railings and many frantically shoved into one another, we realized it was just an ambulance trying to get through. Still, runners and spectators clutched the hands of their loved ones and continued to speed walk towards the river and commons. People everywhere were crying and desperately trying to use their phones to reach loved ones for hours.
As of now there are two reported deaths and over 100 injuries, but we are thankful knowing it could have been much worse. Our thoughts are with all the victims and their families, as well as the displaced runners throughout the city. Many have already opened their homes as well as their hearts to them, and more continue to offer temporary food and shelter. I have never been more proud to call myself a Bostonian after seeing their courageous response to this incredible disaster, and will continue to offer my support until whoever did this is brought to justice.
Stay safe, everyone.
Love always,
Hannah
_____________________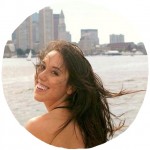 Hannah is a third year Communications student and certified bartender from Los Angeles and the Web Director of Woof Magazine. Her work has been featured on the Huffington Post, Dog Sport Magazine and by Northeastern's Study Abroad program as well as the social media pages of Sigma Sigma Sigma National Sorority and the American Kennel Club. When not obsessing over Whole Foods, you can find her on co-op, sipping vegan milkshakes and talking How I Met Your Mother on the Curry sun deck with her sisters.