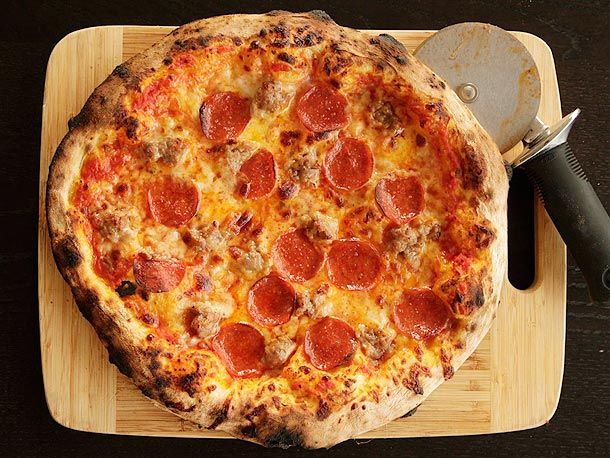 Whether you're tired of the dining hall, too busy studying to cook or down to single digits in your bank account, chances are you eat more pizza than your mother would approve of. And with so many pizza places in the area, a confused and hungry student may not know where to turn. That's where we come in: Two kids with a lot of free time, a love of buffalo chicken and an insatiable appetite for pizza—unless it's Celeste mini pizzas. Try them and you'll understand.
BHOP
There is a time and place for BHOP, and it's at 1 a.m. when you're stumbling home shitfaced. Otherwise, you have no excuse. End of story.
305 Huntington Ave., mybostonhouseofpizza.com
New York Pizza
New York is average, cheap pizza. It's close to campus, open until 2 a.m. and delivers. Other than that, it's just your typical pizza place.
435 Massachusetts Ave., newyorkpizza.com
Mangia Neopolitan Pizzeria
You may not know about this relatively new addition to Columbus Avenue, but it's worth checking out. They have a lot of gourmet pizza options, including gluten-free, and unique toppings. It's higher quality than New York or BHOP (not that that's saying much), but keep in mind that you'll be paying for that quality, a definite negative on a college student budget.
537 Columbus Ave., eatmangiapizza.com
Cappy's
The pizza is pretty average and not that memorable, but there are good deals if you're ordering large quantities for a party…or eating your feelings.
82 Westland Ave., cappyspizza.com
Il Mondo
If you love buffalo chicken pizza as much as we do, which is pretty much impossible, you need to go to Il Mondo—like, now. It was spicy, had perfect amounts of blue cheese and was loaded with chicken. Orgasmic. And if buffalo chicken isn't your thing (sucks to suck), Il Mondo has lots of other tasty options on its signature thin crust. Plus, it offers a 15 percent student discount, so it's pretty affordable and has large slices.
182 Massachusetts Ave., ilmondopizza.com
Little Steve's Pizzeria
By far the best crust that we sampled, and the plain cheese pizza was good but not quite saucy enough for our taste. The buffalo chicken, however, was an embarrassing failure compared to Il Mondo's. It's also more expensive, but the restaurant's exposed brick walls make you feel at least slightly classier than the usual college dives.
1114 Boylston St., littlestevespizzeria.com
The bottom line: If you want a cheap, good specialty pizza, Il Mondo is your best bet. If you're just looking for a standard slice of pizza, just stay away from New York Pizza and BHOP and you're good to go.
_____________________
Jamie is a third year journalism major and English minor at Northeastern, and the editor-in-chief of Woof Magazine. In the past, she has written for Boston magazine, New Hampshire magazine and the Huntington News. Interests include reading magazines, brunching, watching Chopped, sale section stalking at Madewell and having an inappropriate enthusiasm for DMX and power ballads.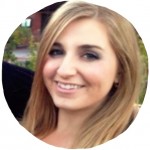 Jordan is a health sciences student in the pre-med program from Rochester, NY.  She is proud to say that her work has only been featured in Woof Magazine, because she's super exclusive like that.  When she isn't dousing herself in glitter with the hopes of becoming Ke$ha, Jordan enjoys long plane rides, embarrassing herself in Zumba class, baking sinfully delicious cupcakes and spending money that she doesn't have on Newbury Street.