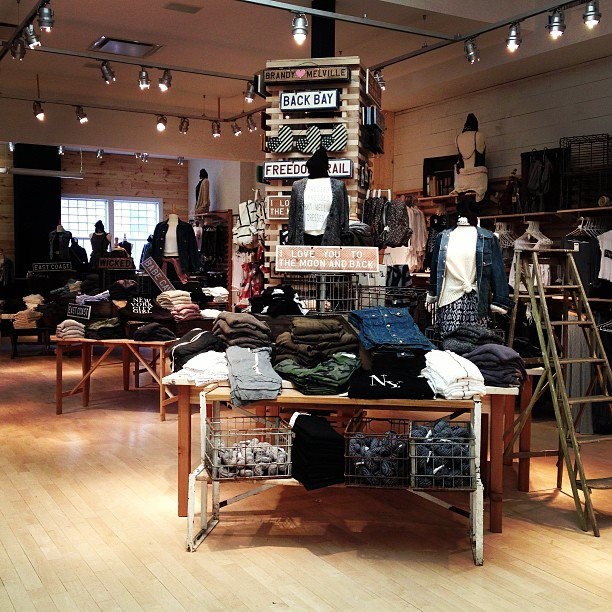 Confession: I spend a lot more time on Newbury Street than any human being should. This semi-addiction explains my ever-depleting bank account and the clothes that come spilling out of my insultingly small dorm closet, and it also means I notice immediately when anything new comes to the street. A string of new stores has opened on Newbury in the past couple months, so—for the sake of journalism, obviously—I took it upon myself to check them out. Here's my take:
Brandy Melville
After 344 closed (RIP, going out clothes cute enough to wear during the light of day), this California mainstay took its spot about a month ago. The feel is pretty grungy/edgy—kind of like a less conventional Urban Outfitters—and all the clothes are one size fits most, which is risky. Pretty much everything is under $50 and it was filled with cute slouchy tank tops, crop tops and open-back dresses. Just be prepared to show a lot of skin, since the one size fits most label apparently assumes everyone is dwarfishly short.
344 Newbury St., brandymelvilleusa.com.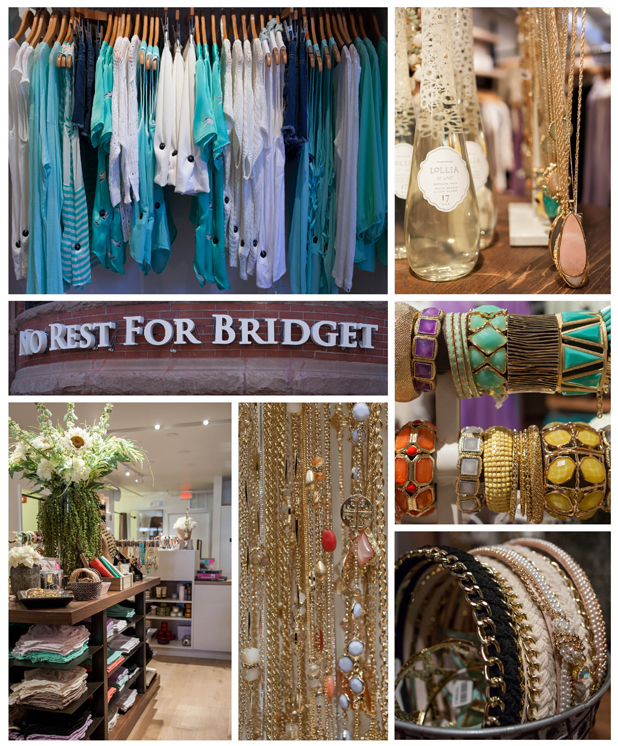 No Rest For Bridget
First off, am I the only one who thinks this name is really stupid? I digress. The clothes are cute and feminine, with lots of floaty tops, sundresses and maxi skirts in a variety of prints and colors. It's kind of like a slightly less expensive Francesca's Collections—the kind of place you'd go for summertime staples and first date clothes, but nothing too fashion-forward.
200 Newbury St., norestforbridget.com.
Denim and Supply
After Ralph Lauren broke the hearts of rich, preppy college students everywhere by shuttering Rugby, the brand came out with Denim and Supply. The new line reminds me a lot more of hippie-chic stores like Lucky Brand Jeans than any of the other Ralph brands. There's a lot of denim (obviously), embroidery and crotchet, and while the clothes weren't really my taste, if that's your vibe you'll probably love it. It's a little pricey, as is to be expected of a Ralph Lauren brand, but not quite as bad as Rugby.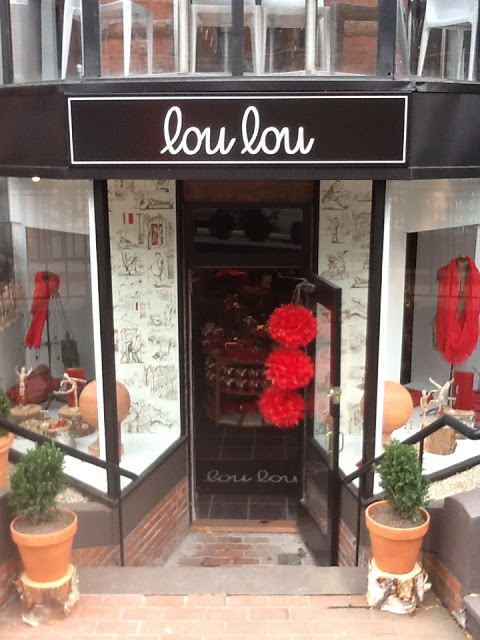 342 Newbury St., denimandsupply.com.
Lou Lou
Okay, so this store technically opened back in November, but I had never been so I threw it on the list. If you are in the market for literally any type of accessory, go here. There is so much jewelry on display my eyes kind of started to glaze over, and there were so many styles and colors to choose from. There are also plenty of handbags, scarves, and sunhats. The prices are higher than my beloved Forever 21 accessories—$2.80 for a necklace?! Who cares if it breaks in two weeks!?—but I guess that probably means it's good quality or something. Whatever.
222 Newbury St., loulouboutiques.com.
_____________________
Jamie is a third year journalism major and English minor at Northeastern, and the editor-in-chief of Woof Magazine. In the past, she has written for Boston magazine, New Hampshire magazine and the Huntington News. Interests include reading magazines, brunching, watching Chopped, sale section stalking at Madewell and having an inappropriate enthusiasm for DMX and power ballads.