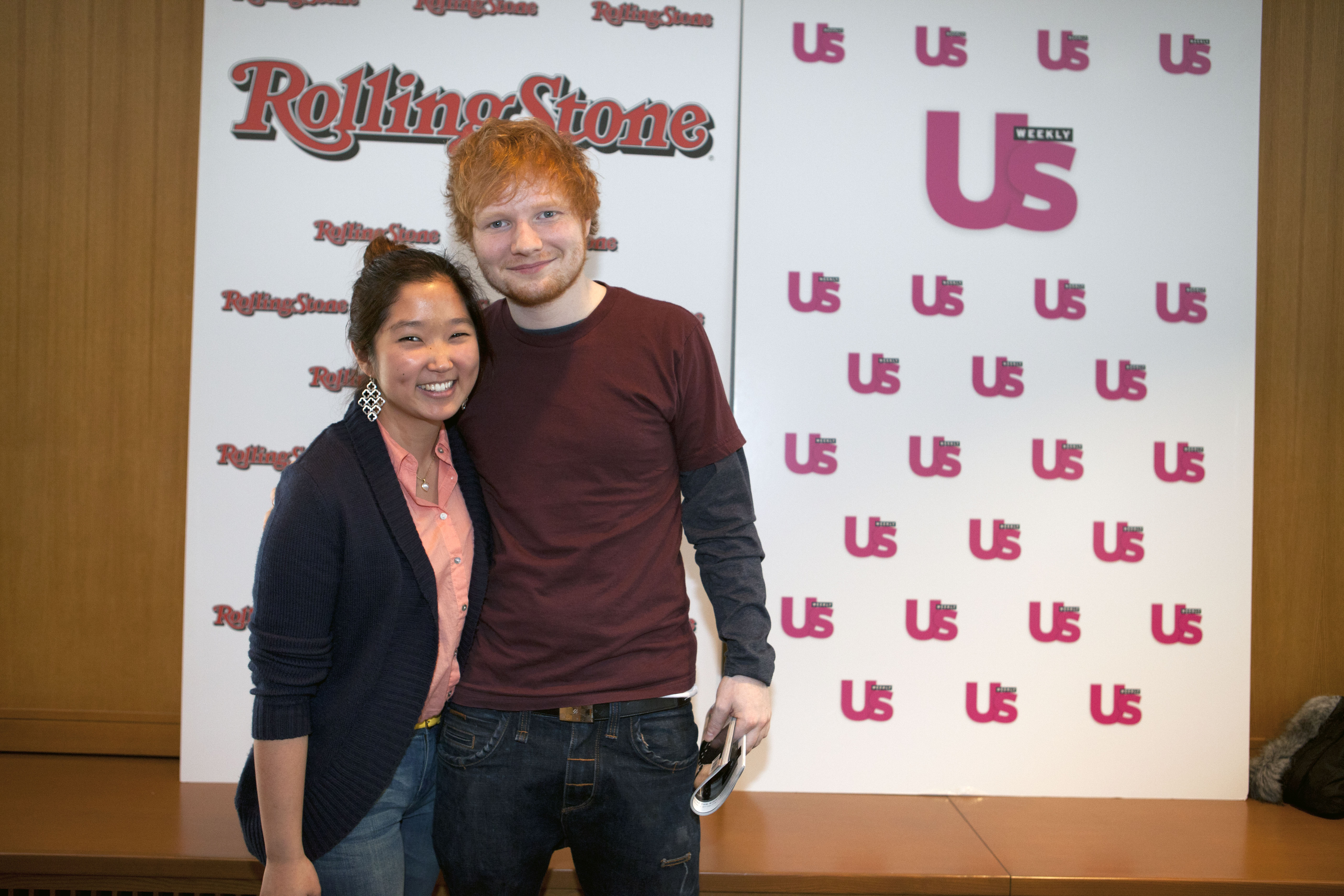 It's mid-afternoon. I'm sitting in on a luncheon with a certain British ginger by the name of Ed Sheeran as he talks about rehearsals with Elton John. In the evening, I'm working VIP and red carpet check in for British girl group Little Mix's first U.S. performance. The next day—my 20th birthday—I'm spending six hours creating One Direction-themed shorts. By nighttime, I'm on the red carpet talking to Gossip Girl… I mean, Penn Badgley.
Throughout all of this, I'm thinking the same exact question running through your head right now: "What is my life?"
From January to June, I completed my first co-op at Us Weekly in New York City. However, because it was unpaid and I only worked a couple of days a week, I filled the rest of my time with an internship at Bauer Teen Network, which includes all those magazines you grew up with—J-14, M, Twist, Yikes!, QuizFest and AstroGirl.
Sure, they're all national periodicals, albeit for rather different audiences, but let me tell you; while the offices may have been just across the Hudson River from each other, they were two completely different worlds.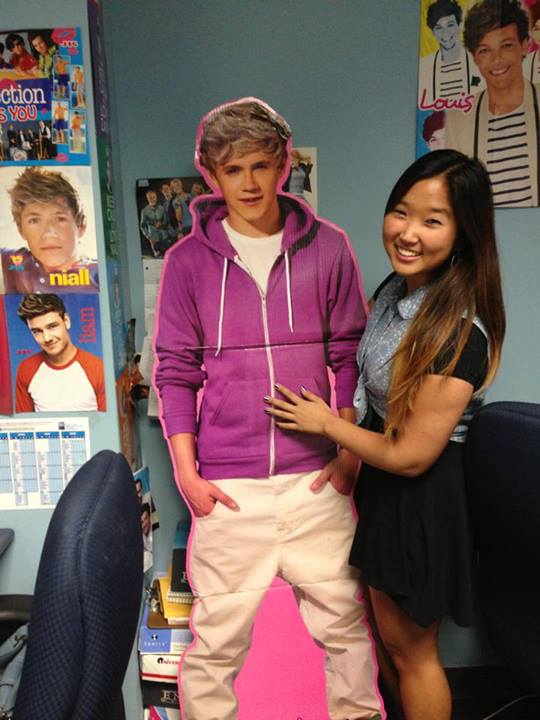 One day at Us, the most important people in my life were the Kardashians and Jenners. The next, I was walking into an office covered with One Direction posters, fully equipped with life-size Harry Styles and Niall Horan cardboard cutouts.
As much as I enjoyed both experiences, it wasn't easy. Unlike during a regular school year, I could never let myself forget what day it was. Otherwise, I may have gotten on the bus headed across the George Washington Bridge to Us Weekly when I should have just hopped in my car for the two-minute drive to the Bauer offices.
There were times I had to turn down a red carpet event with Emma Roberts because I had other obligations to Bauer. Or, times when I had to pass up working a meet-and-greet with Olly Murs because I would be at Us Weekly. (That one actually ended up working out thanks to my kind Us supervisor!)
Working two jobs comes with its challenges, including keeping track of a variety of projects, knowing what to turn on and off mentally, and juggling so many commitments, but it definitely paid off and I wouldn't have done it any differently. Both offices gave me exposure to some incredible people in the industry, a whole range of opportunities, and memories I can't believe I already have as a 20-year-old.
Us Weekly gave me an inside look on what it's like to put together a national weekly publication. I've learned a few secrets behind the magazine that I can't divulge here, but my time on co-op put me in a world I couldn't have even imagined.
As people rightfully warn you, I did see the differences between interning at a smaller company as opposed to a larger one by having both simultaneously, but it didn't mean I sat around twiddling my thumbs and waiting for editors' coffee orders at Us either.
On a day-to-day basis, I compiled updates for the Us editors, conducted street interviews for "Who Wore It Best?," researched for cover stories, and spent a chunk of time surrounded by makeup used on the red carpet; heaven! At Bauer, I crafted the items featured in the monthly DIY spreads, conducted phoners with teen celebs, and even got a chance to put my yearbook background to use designing a few spreads, too!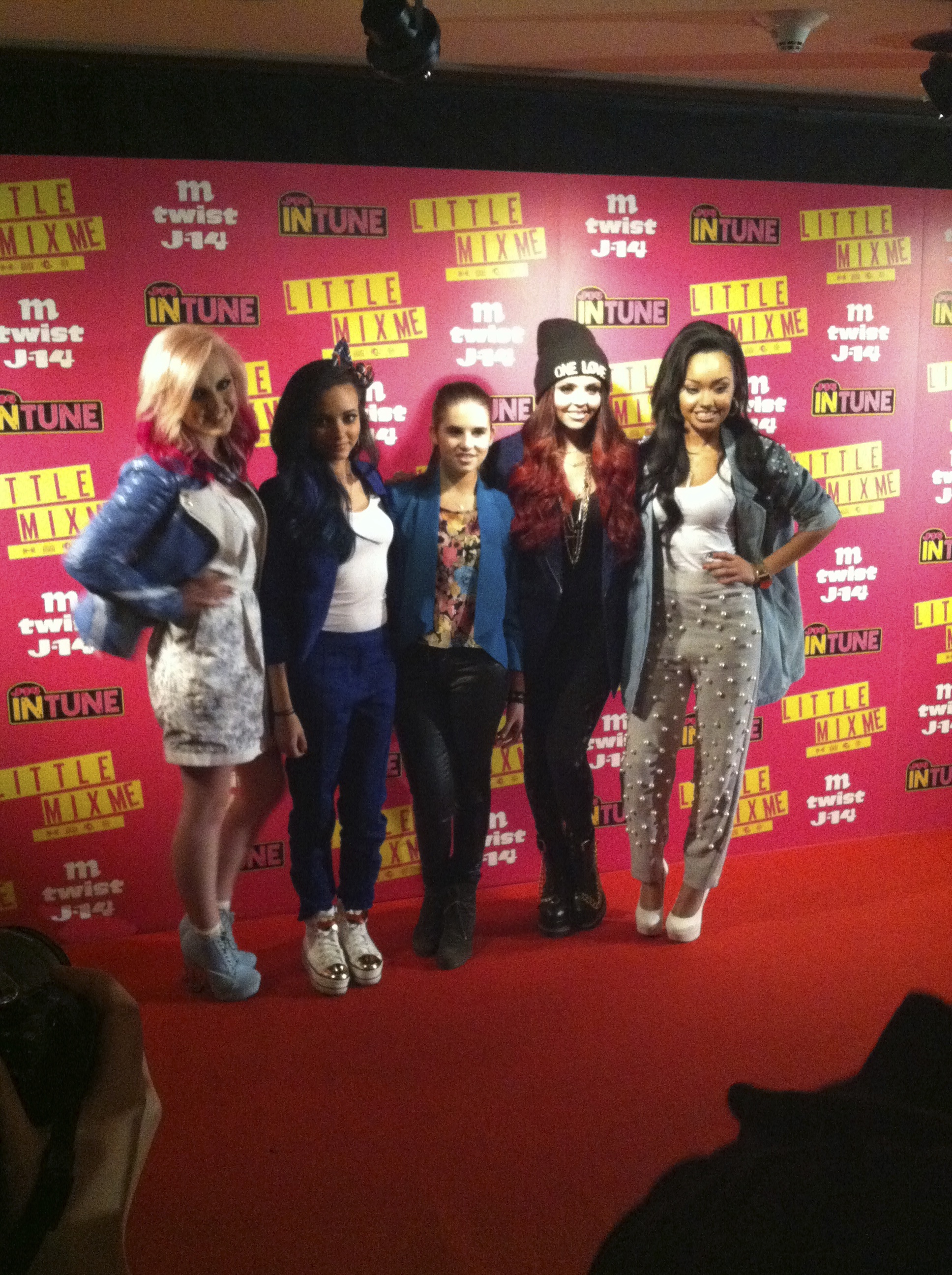 My Us Weekly supervisor left some pretty big shoes for future supervisors to fill. He made sure I was constantly learning, getting my hands on opportunities, and, most importantly, racking up those bylines in the magazine.
I have to say, it feels pretty good when someone you haven't heard from in a while texts you asking if you work at Us now because she saw your name and thought she was going crazy.
While I didn't get to do as much writing at Us, I got more than my fair share of it at Bauer, writing multiple posts for J-14's website every time I was in the office, helping editors write a few major spreads in each magazine, and even writing a few things for print myself.
From brainstorming ideas for monthly sections at Bauer to coming up with questions for Martha Stewart at Us, my brain was always at work. I just had to remember when my focus was supposed to be on Kim and when it was supposed to be on Harry.
Juggling two jobs that were worlds apart yet in the same field could get overwhelming, but those were the times when I just took a step back and thought, "Wow." Literally, just wow. Sure, I didn't exactly get the full-time, Monday through Friday, New York City co-op I had originally dreamed of, but I got my name in seven different nationally distributed magazines and my arm squeezed by Ed Sheeran.
I'd call that a successful six months.
_____________________

Sora is a third year journalism major and psychology minor, hailing from New Jersey with pride. She serves as the executive editor of the Fashion & Retail Society, managing editor of Mochi Magazine, and college ambassador for StyleUp. You can spot her around campus giving tours as a Husky Ambassador or sporting her Northeastern University Figure Skating Club jacket since returning to campus after her first co-op at Us Weekly. In the rare down time, she catches up on The Ellen Show, Scandal and Suits.