If you're anything like me, your summer was filled with poor dietary choices and limited cooking.  There's just something about the summer heat, the ample opportunities to travel and the abundance of get-togethers with friends and family that make it so easy to fall into a routine of ice cream and oversized portions.  Lucky for me, I tend to view the beginning of fall semester how most people see New Year's: a time to start fresh. And with apple season in full swing, there was no better ingredient to help me get back on my feet in the kitchen.  Below, the triumphs and failures of cooking with fall's most beloved fruit.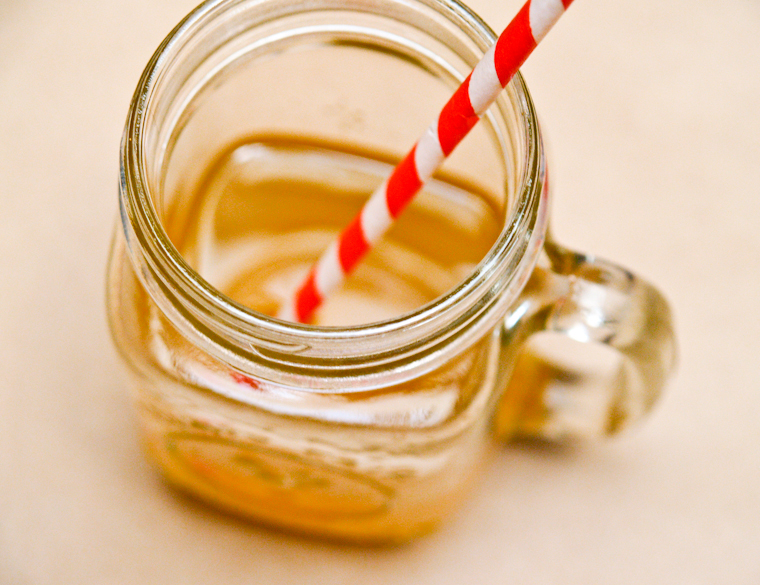 Drink: Hot Apple Toddy
I always seem to have problems keeping men in my life, but the one that has managed to capture my heart time and again is Mr. Jack Daniels. Imagine my excitement when I found this recipe that transforms a classic hot toddy into a new fall classic. Being the poor, lazy college student that I am, I chose to forgo the cloves and cinnamon stick garnishings, though I'm sure they could only add to the flavor profile. I replaced the lemon wedge with an apple slice because hey, it's fall and I like apples. The strength of the whiskey mixed with the comforting tartness of a childhood classic such as apple cider is a welcome combination. If whiskey is one of your constantly stocked alcohols, this drink is inexpensive and a great way to warm up on a chilly fall evening.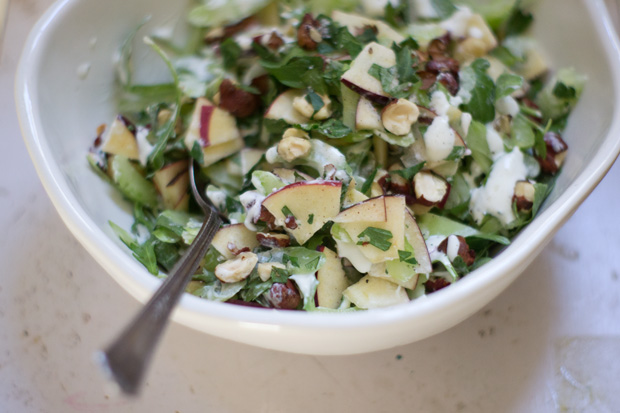 Salad: Heirloom Apple Salad
A fresh pack of McIntosh apples and a strong desire to start eating more salad drew me to this recipe. While it calls for the use of a mortar and pestle, my creative mind figured that a knife, spoon and bowl would work just fine instead, and I was right. A last minute realization that I had no fresh rosemary or white wine vinegar on hand was quickly remedied with some parsley flakes and lime juice as substitutions. My shoddy preparation of the salad and dressing made me somewhat nervous about the end result, but I was pleasantly surprised. Making easy substitutions kept the cost of the recipe way down, since I already had most of the ingredients at the ready. The sweetness of the apples, richness of the almonds and tang of the sour cream-based dressing made for a quick, easy, delicious salad that you can whip up in minutes.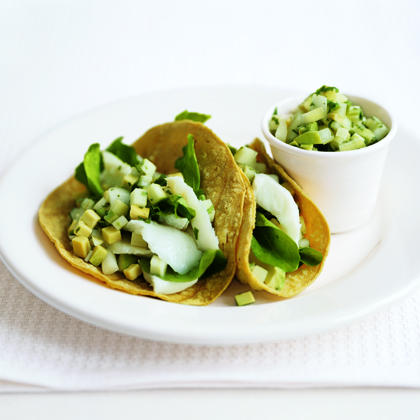 Appetizer: Green Apple Guacamole
To any devoted guac fan, adding an ingredient such as Granny Smith apples can seem a bit daunting. The crispy tartness of the Granny Smith side-by-side with spicy jalepeños and rich avocados isn't a typical combination, however it proved to be a delicious one. The recipe made a small bowl of guacamole, which was quickly devoured at the dinner party of seven that I brought it to. While not terribly expensive if following the recipe exactly, if one were to double or triple it for larger parties the total could get pricey. Overall, the recipe was simple: chop up some produce, mix it in a bowl and serve with your favorite chips. The one bit of improvisation I took with this recipe was to use garlic salt instead of regular salt for an added kick, but I'm a crazy Italian and couldn't resist the possibility of extra garlic.
Main Course: Chicken with Apples
With common ingredients in the simple recipe name, this seemed like a no-brainer; what could go wrong? Answer: everything. The review on the website said it was an easy recipe, but fast forward two hours and I'm still slaving over my hot gas stove. While the recipe wasn't terribly difficult to follow, it did take a long time and many of the directions included pieces that had to be timed almost perfectly. The amount of ingredients racked up the cost of this dish, and frankly it didn't seem worth it. The sour cream seemed out of place in what should have been a relatively fruity fall recipe, what with the amount of apples, apple cider and apple juice on the ingredient list.  I chose to serve this dish over rice, which seemed to soak up some of the heavy sauce and make it more of a stew. My final verdict: if you're going to throw apples in a main course, stick to something along the lines of Rebecca's turkey and apple sandwich.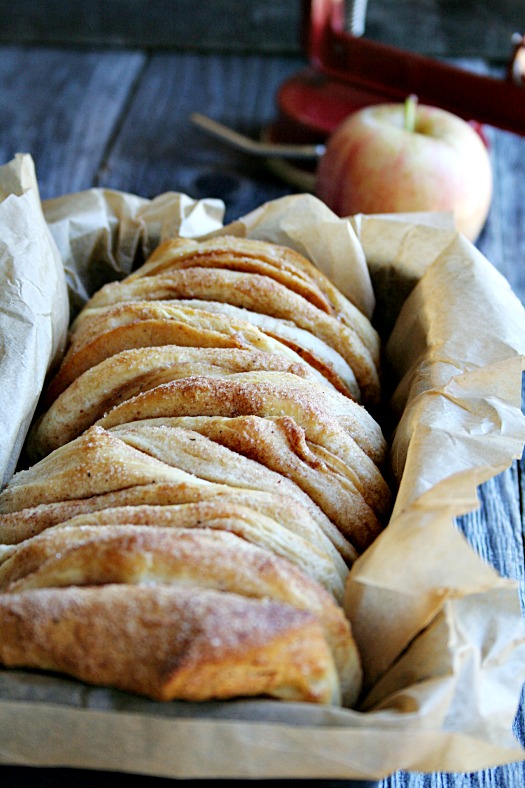 Dessert: Apple Pie Pull-Apart Bread
Apple pie, apple crisp, apple turnover, the list of apple desserts is endless. This recipe excited me because it has all the flavor of an apple pie with half the effort of making one. The ingredient list is only three items long, making for a super cheap, yet delectable, dessert. Making this bread is horrifyingly easy; it almost scares me that I could make this on a whim. I chose to bring this to a lunch with some friends, and it was scarfed down instantaneously. The final product presents well and makes you seem like a kitchen wizard when all you really need is a sharp knife and basic kitchen skills, like how to turn on an oven and read the amounts on measuring cups and spoons.
_____________________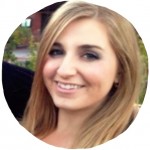 Jordan is a health sciences student in the pre-med program from Rochester, NY.  She is proud to say that her work has only been featured in Woof Magazine, because she's super exclusive like that.  When she isn't dousing herself in glitter with the hopes of becoming Ke$ha, Jordan enjoys long plane rides, embarrassing herself in Zumba class, baking sinfully delicious cupcakes and spending money that she doesn't have on Newbury Street.