Ah, parents' weekend. The forty-eight hours when herds of college students transform into goody-goodies. Partying plans are postponed, and the pigsties that most students claim to be "dorm rooms" are ostensibly cleaned. For those unfamiliar with this annual process, welcome to parents' weekend, an event so popular nowadays that it prides itself on being a main attraction for the Northeastern student body. Sure it's just a weekend but can you really last through all those boring info seminars and lectures without a kick of excitement? Of course not! My guide is just the extra boost you and the 'rents need to ensure that this weekend becomes one for the books. When all is said and done, fellow Huskies, it is up to you guys to evoke the true innate spirit that all Northeastern students share and, more importantly, to continue the legacy of conquering parents' weekend with the ones you love most.
For starters, preparation and concise planning are key. For those out there who can't create a schedule to save your life, do yourself a favor and check out the following cool events.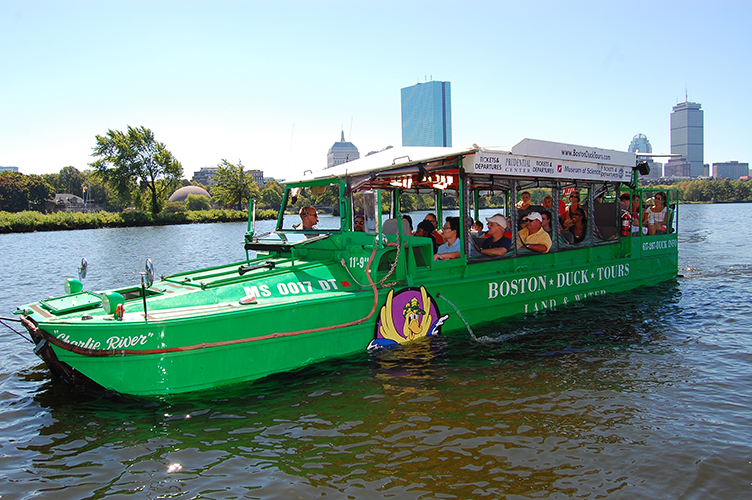 For the adventuresome Huskies on campus, I have great news. Living in the best college city in the world means that the possibilities are virtually endless! So don't just take my word for it: see Boston for what it truly is and spoil your family with Duck Boat Tours, a trip to the New England Aquarium, dinner at a rustic Italian joint in the North End, etcetera. There is no such thing as being too creative for parent's weekend. Remember, your family is there to have fun and be entertained, so don't be afraid to think outside of the box and take risks!
An eye-catching schedule definitely helps, but do not be fooled or become overwhelmed by touristy attractions and lose the main focus of the weekend. Show your family around Northeastern's beautiful campus! After all, you are there to be the personal ambassador, showcasing your pride and the place you'll be making all those crazy college memories people talk about. Freshman, I am directing most of my attention towards you since your parents are newest to the whole experience. Accommodate their needs by attending informational seminars, taking them on tours, and introducing them to that irresistible Stetson West stir-fry you love. In any case, make sure they get in the college spirit by attending our hockey game. With fired up fans and an area as iconic as Mathews, it doesn't get any easier.
With so many happenings on campus this weekend, it is also easy to lose touch with what I call the "golden rule". During one point over the weekend, express how much you love Northeastern and how grateful you are to be here. Talk about your classes, clubs, potential co-ops, the people. Even if you've had a rough week with midterms and your roommate's completely insane, parents need to know that their efforts, financial contributions, and support are deeply appreciated.
This guide would be incomplete if I didn't include a few hard "don'ts". Though varied in nature, the following constitutes as activities and behavior that you should avoid at all costs while spending time with your loved ones:
Don't get lost in your own city
Don't mention partying
Don't leave your room looking like
Don't try to fit in too many activities
Follow these guidelines and you, my fellow Huskies, are golden.