Picking the perfect Halloween costume is often the cause of much stress, especially for those of us who have a hard time tapping into that creative right brain. Just when you think you've come up with the costume that will beat them all, you realize that you'll look like every other person who has been paying even the tiniest bit of attention to pop culture. Luckily for you, we've compiled a list of costumes to get your creative juices flowing.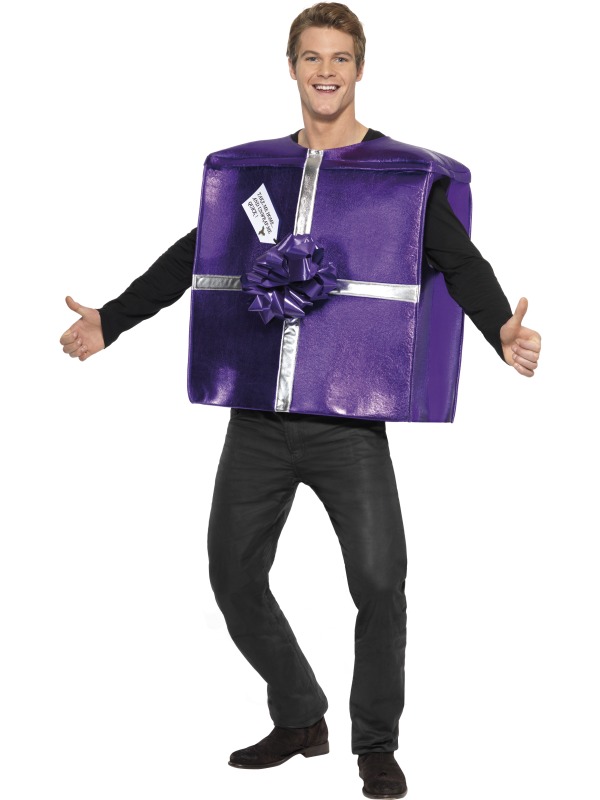 1. A Present
For the typical college student who is strapped for both cash and time, this costume is almost too easy.  Find a box. Wrap the box. Cut holes for your head and arms. Put on the box. Attach a bow to your head. Easy enough. Everyone knows what you are, you're almost guaranteed to be the only person wearing that costume and–if shameless flirting and terrible pick-up lines are your style–you can always ask someone to unwrap you later.
2. Britney Spears (or Miley or Lindsay Lohan or Michael Jackson or any other celebrity) Through the Ages
Showing the transformation of a former child/teen star as the fame slowly, but surely messes with his or her head is the ideal costume for a big group of friends. Whether you are with the rest of your crew or on your own, your costume will be easily recognizable. Most pieces to create any crazy celebrity look can probably be found at a thrift store or consignment shop, so no need to spend big bucks on a red leather jumpsuit –I'm looking at you, "Oops, I Did It Again" Britney.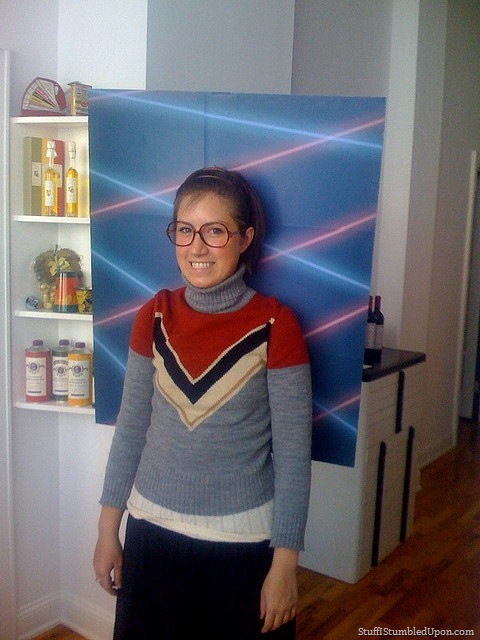 3. Awkward Yearbook Photo
You know the one I'm talking about. A dead look in your eyes, braces gleaming in the light, hair out of place, more of a grimace than a smile. Yes, that photo. Recreate that classic look for Halloween by painting a stereotypical school picture background (think faded neon stripes on a gray marble background) onto a piece of cardboard that can be worn on your back.  Every time you sit down, strike the pose we all know too well and soak up the laughter.
4. The Rugrats (or any other '90s TV show crew)
There are two things us '90s kids love most in the world. The first is reminding everyone that we're '90s kids. Secondly, '90s TV shows like the Rugrats, Boy Meets World and Hey Arnold. Thrift shops are your best bets for finding those perfect '90s plaids and jumpers to bring back all the old stand-bys. Be warned: you and your gang may be hassled into performing everyone's favorite episodes.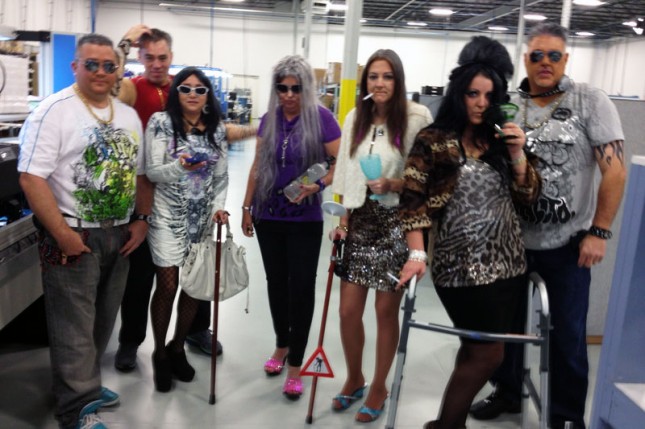 5. The Cast of Here Comes Honey Boo Boo (or any other trashy reality show cast)
Nothing dulls the mind quite like reality television, but nothing restores it quite like a little creative imitation of said cast. The amount of people dressed as Toddlers in Tiaras or the cast of the Jersey Shore is sure to be as high as the Situation's fist pumping, but we're here to help. Take the imitation to the next level by dressing as the cast in 20 years. Imagine an old Real Housewife or a pageant queen that just can't let go of her glory days when she was two years old. Dress as you typically would to create this costume, but play with your makeup so as to add wrinkles and age spots, and don't hold back on the gray hairspray.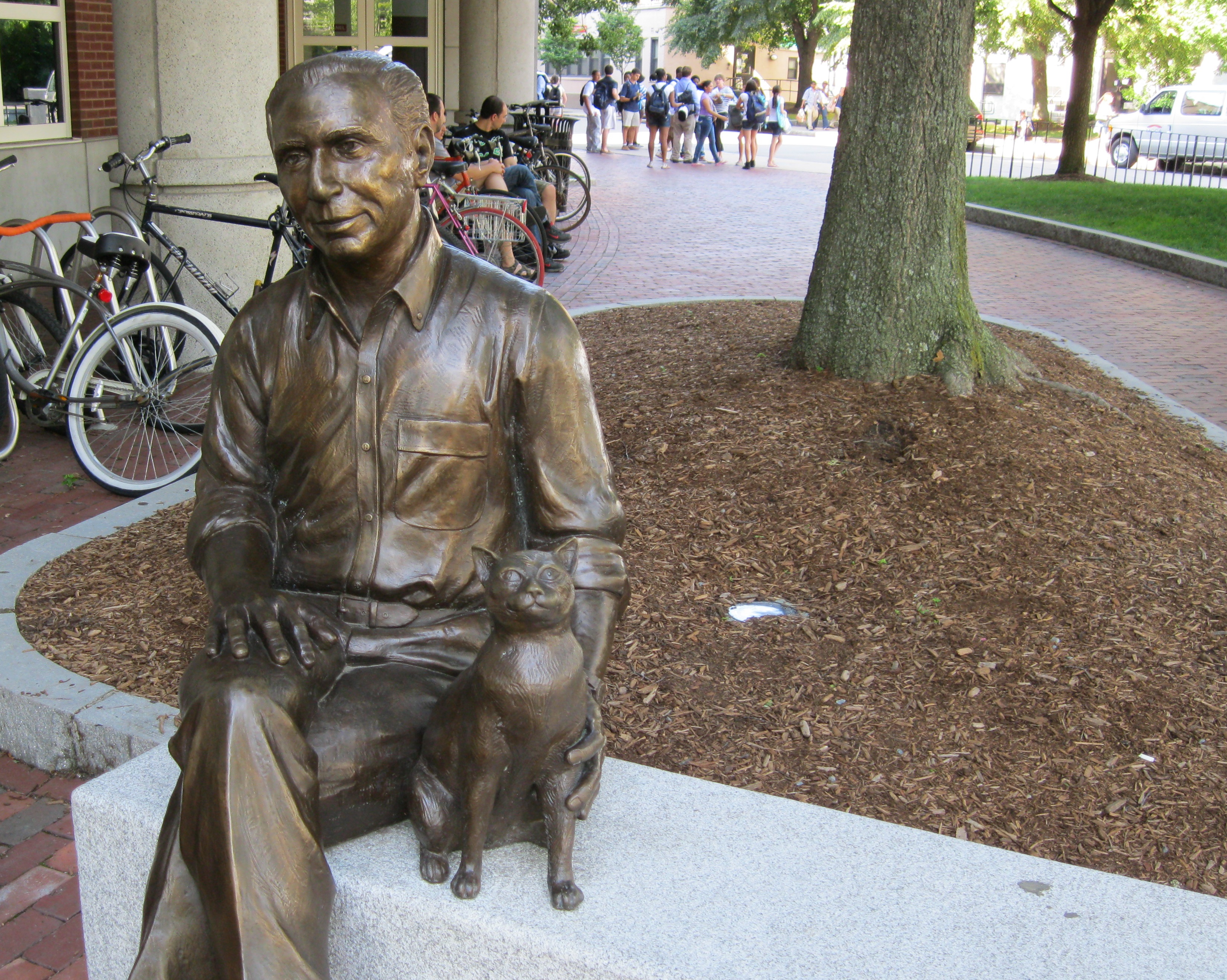 6. Shillman Cat
The sexy cat look is SO last year, but you can spice it up with everyone's favorite Northeastern statue.  Dress in clothes of a bronzy color and use bronze makeup. For the bolder ones out there, feel free to paint your face, hands, any exposed areas (keep it classy!) with goldy bronze body paint. The key to the costume? Always look completely out of place, like your cat statue muse.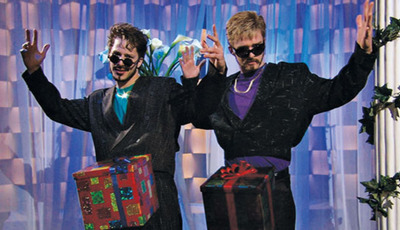 7. Dick-in-a-Box
This hot jam from Saturday Night Live's Andy Samberg and guest Justin Timberlake is perfect for any holiday, including Halloween. Watch the video on YouTube for inspiration, then simply wrap a shoebox and attach it to your lower hips. Be sure to memorize the lyrics detailing how to create the dick-in-a-box so you can share the joy with others. But don't actually follow their steps; that could be unwanted by most. Take our advice.
8. Northeastern Freshman during Welcome Week
No offense, but we can all pick you freshmen out too easily. Decked head to toe in Northeastern gear, lanyard placed carefully around the neck, these students stick out for sure.  To really complete the look, make sure you have at least 20 of your closest friends dress in this costume as well. Traveling in obscenely large packs is a must for any first-year.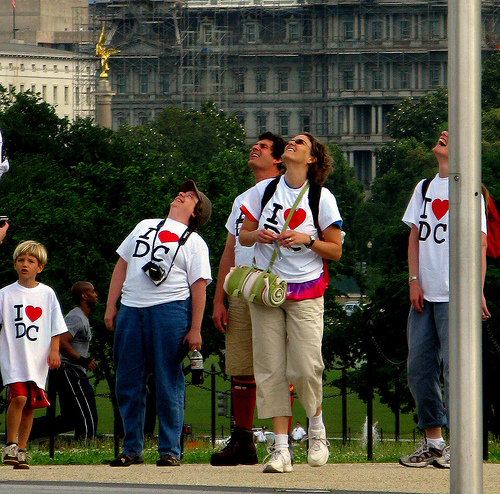 9. Boston Tourist
After living in the city for even only a few months, any Boston student can differentiate between the locals and the visitors. With so many tourist attractions nearby, this costume is a breeze. Wear any Boston attire, preferably a t-shirt that says "Boston" in block white lettering, suspenders for that typical tourist-y look, and a camera around your neck. For those willing to go the extra mile, go on a Duck Tour before Halloween and score one of those obnoxious duck call noisemakers. Carry that and a map and ask everyone you meet where Boston "Commons" is and how to get to "Nathaniel" Hall.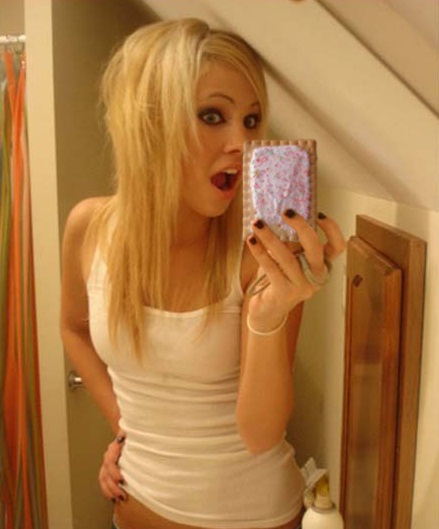 10. Person Laughing With Salad or Pop Tarts Selfie Person
Tumblr is great in that it brings together collections of pictures of people doing the weirdest things. Take inspiration from this and turn it into a cheap costume. Recently, Women Laughing Alone with Salad has been popular and can be easily recreated by simply carrying a bowl of salad and striking overly campy poses. Another classic, Pop Tarting, replaces the photographer's–and often subject's–camera or cell phone with a Pop Tart in selfies or other pictures. Pull a duck face, whip out a Pop Tart, you're golden.
http://womenlaughingalonewithsalad.tumblr.com
http://poptarting.tumblr.com
11. Literal Take on a Common Phrase/Puns
As the Australians like to say, "put a shrimp on the barbie."  You can do this too for Halloween by dressing as a Barbie doll and carrying shrimp cocktail around with you. Not only will everyone find you hilarious, but you could also be feeding a whole party with your costume, so props to you! Of course, this is just an example. Others include Smartie-pants (attach Smarties to your pants), white trash (wear a white trash bag), cereal killer (repeatedly stab your favorite box of cereal).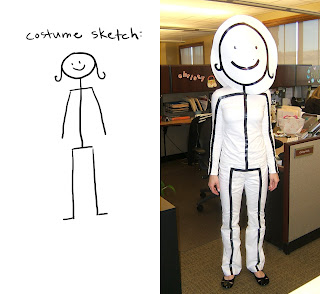 12. Stick Figure
Investing in a cheap, all-white outfit is a wise choice for those who are pretty much always artistically lazy. Show off your (lack of?) creativity by drawing the components to a stick figure on a white top and pants. Don a mask made out of a piece of computer paper with a simple face drawn on it. Done.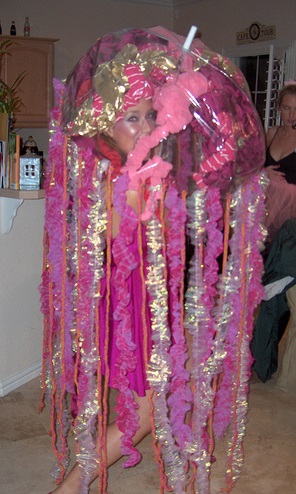 13. Jellyfish
Floating, graceful, stinging. Hopefully you'll be all but the latter with this look. Grab your umbrella and attach streamers to it. Dress in matching colors, and you'll be a creative alternative to other under the sea costumes. Cheers to everyone who'll be dressing as the Little Mermaid, but come on, no one else will be a jellyfish. No one.
_____________________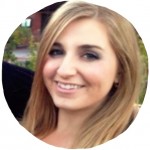 Jordan is a health sciences student in the pre-med program from Rochester, NY.  She is proud to say that her work has only been featured in Woof Magazine, because she's super exclusive like that.  When she isn't dousing herself in glitter with the hopes of becoming Ke$ha, Jordan enjoys long plane rides, embarrassing herself in Zumba class, baking sinfully delicious cupcakes and spending money that she doesn't have on Newbury Street.