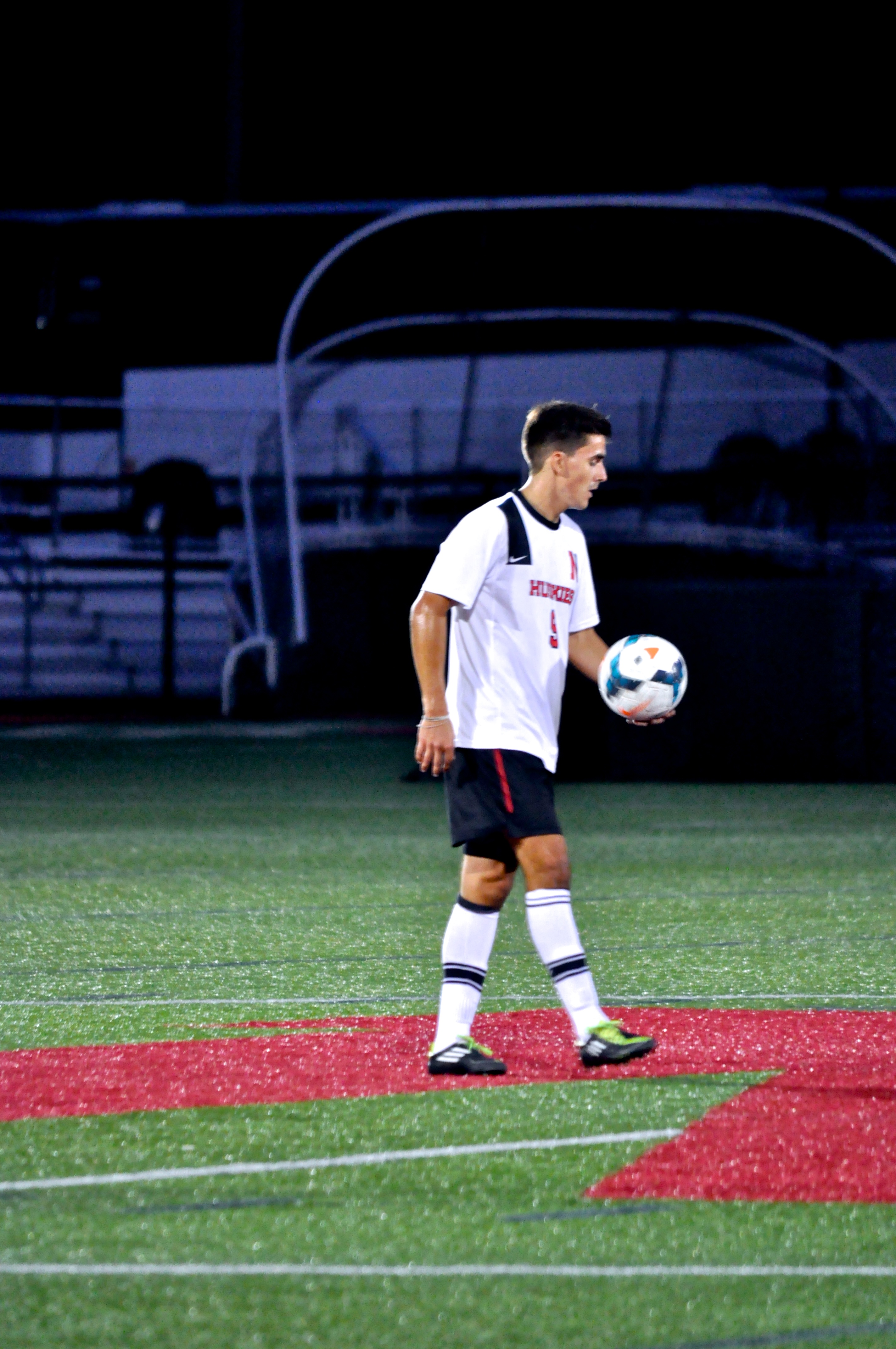 In the high intensity sport of soccer, everything little thing counts; every kick, pass and goal matters. And those little things have never mattered more than they do this season for Northeastern men's soccer.
After last year's record-breaking 13-win season — which won the team the Colonial Athletic Association title and its first berth in the NCAA tournament in 10 years, in addition to breaking Northeastern records for fewest losses (three) and longest win streak (six) — the team is still running on that high.
"We definitely have confidence because of last year," said head coach Brian Ainscough. "There was a preseason poll that ranked us to be first this season as well, which just gave the team more confidence."
"It felt good in some extent, because we hadn't been looked at in that way, but at the same time we were all kind of like, we wish we were thought of as fifth or sixth place, just because we don't want ourselves to get too far ahead," he said. "We want to focus on the game and the task at hand, and not the whole thing, because that's how teams get derailed."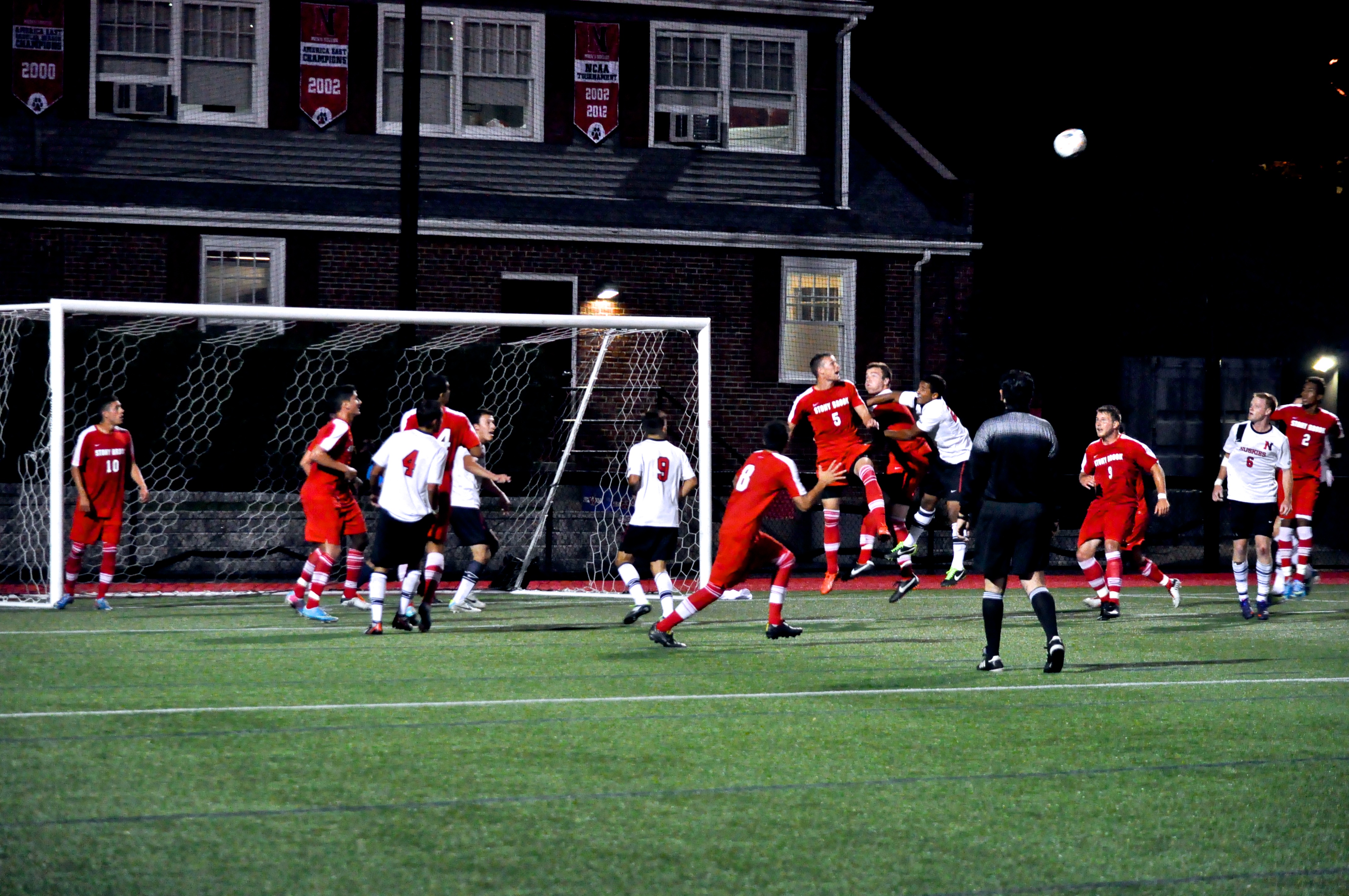 Despite the pressure of their success last season, senior midfielder Dante Marini understands that as a team they are still moving forward. "It's a new season for us. It's completely different than last year. It's new guys and new games," he said. "We are trying to do the same things we did last year and hopefully do it better."we were all kind of like, we wish we were thought of as fifth or sixth place, just because we don't want ourselves to get too far ahead," he said. "We want to focus on the game and the task at hand, and not the whole thing, because that's how teams get derailed."Junior-eligible keeper Jacob Aduama said the poll, released on August 9, gave the team a boost but didn't derail their focus.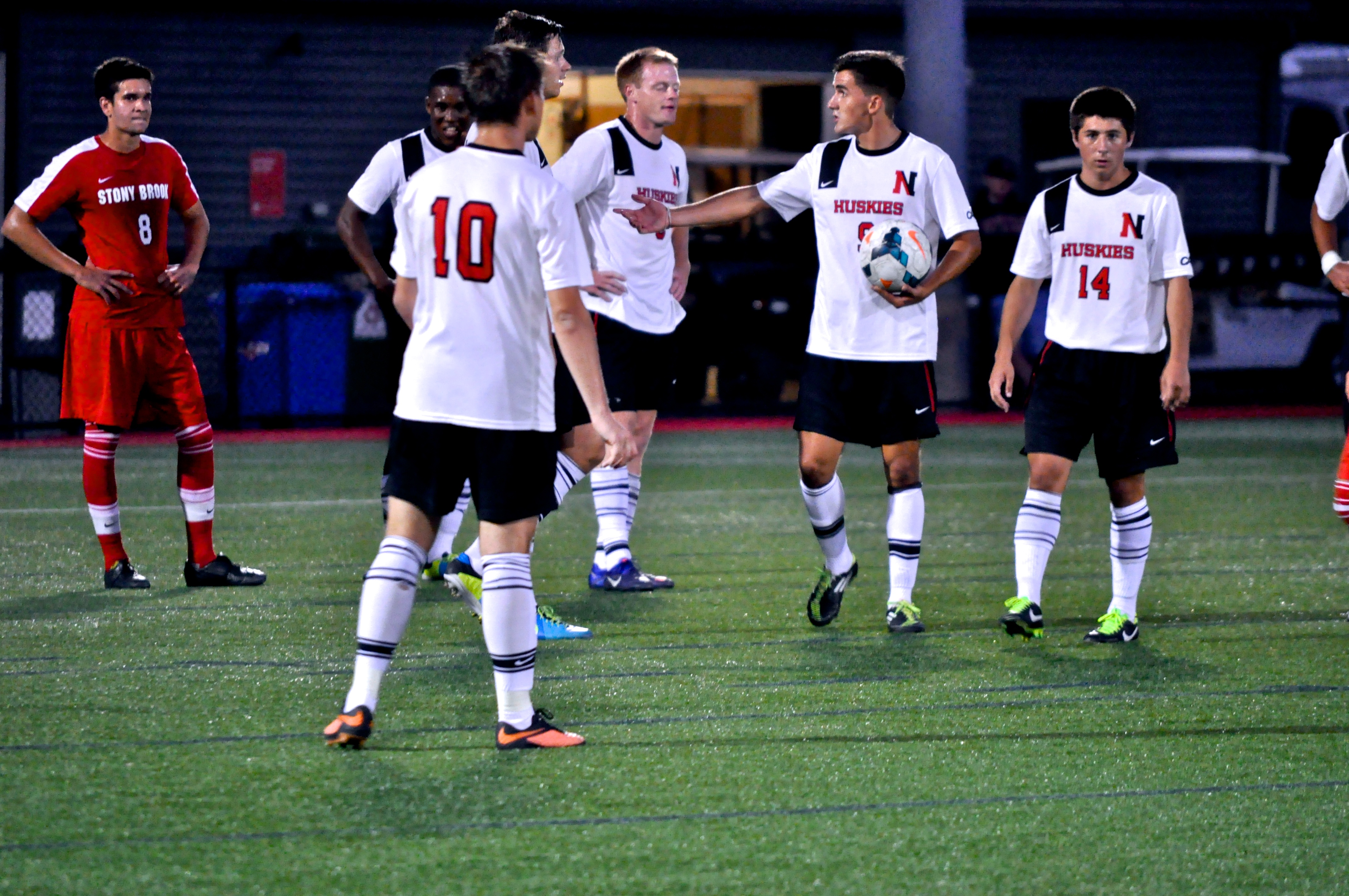 But Nikko Lara, a four-year veteran midfielder and defender, said this year is hardly about rebuilding. "We all expect the same thing this year that we had last year, and we expect to go further," he said. "I think it's difficult to explain to [the freshmen] what it feels like to experience what we did last year. It's something that you have to be there for to understand how hard we worked, and the games that we really had to fight through."Though the team has a positive outlook, the loss of several star players is undeniable. Former forward Don Anding, who graduated last year and is currently playing for the Harrisburg City Islanders, holds many records and will be a hard loss for the team. But with Anding's departure comes the arrival of a talented crop of freshman, Lara said. "A good amount of them have found their spots on the starting lineup," he noted. "It really says a lot about the program when you have young freshmen come in … and quickly adjust to everything that's going on, and do really well and find starting positions and contribute to what we're doing."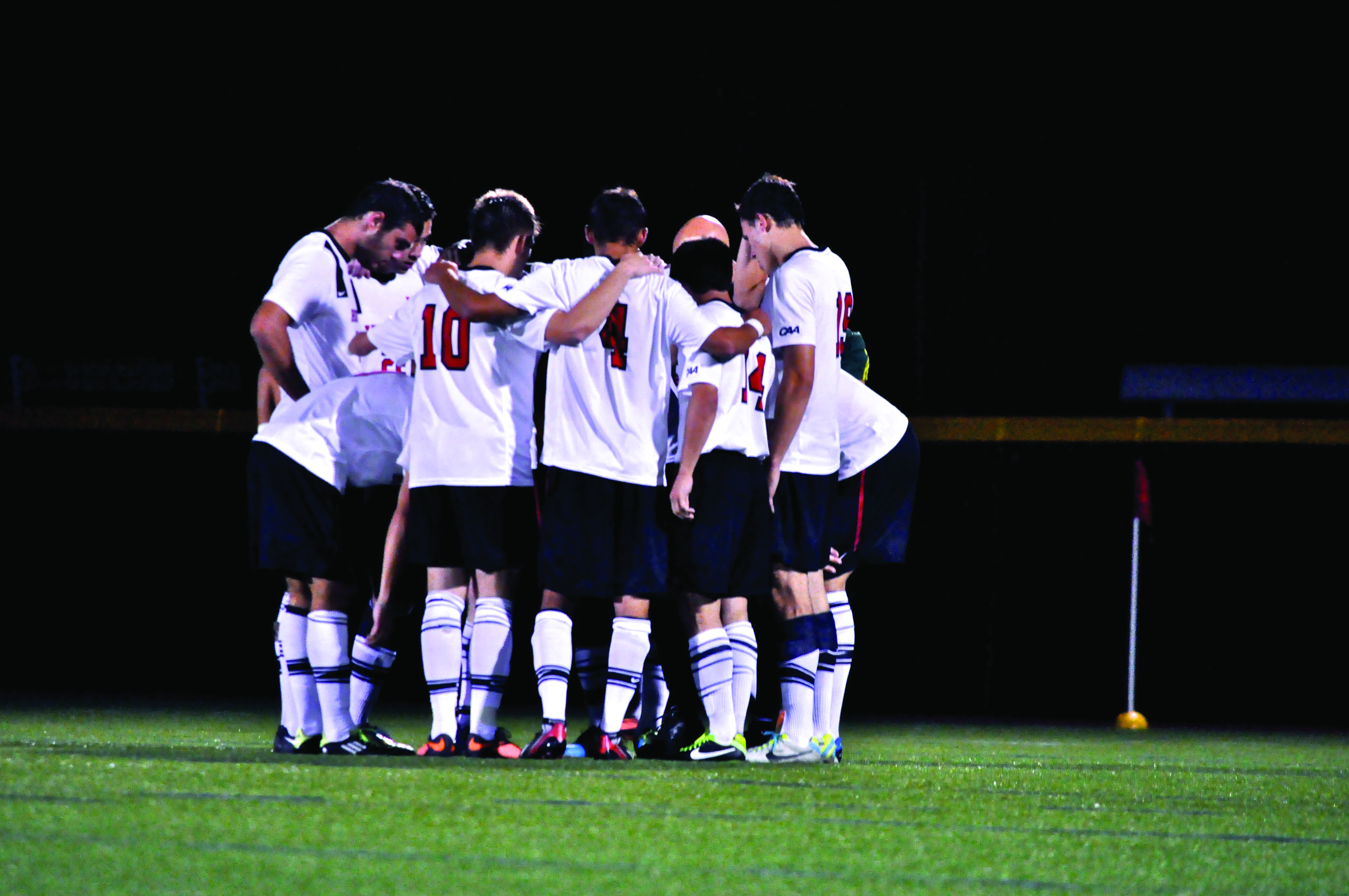 Indeed, with an impressive incoming class of 10 new players — three forwards, three midfielders and four defenders, more than any other team in the conference — the team is filling the gaps quickly. Ainscough said Christian McKenna, a forward from Scotland, is a player to watch in particular. "Christian is a center forward and he has a lot of potential and is very good," he said. "Once we get him up and going, he will do very well."
"[The team dynamic] has been different, but I think in a good way, because when I came in we were ten freshmen, and the culture was a lot more split," said Aduama. "Over the years we've always worked to kind of incorporate the young guys into the team, and to get the older guys together, and now that there's ten new freshmen it's like they're a bigger part of our team then when we came in as freshmen so it's been kind of a good transition, and I think they're fitting in well."
Lara said a big part of that success comes from team bonding and chemistry, an area the team worked hard to hone in preseason activities and team building. "I think that this year it was actually a lot more impressive in terms of team chemistry when we all first met," he said. "The connection between the freshman and all the juniors and seniors was really interesting because it picked up really quickly. I think we just had more in common."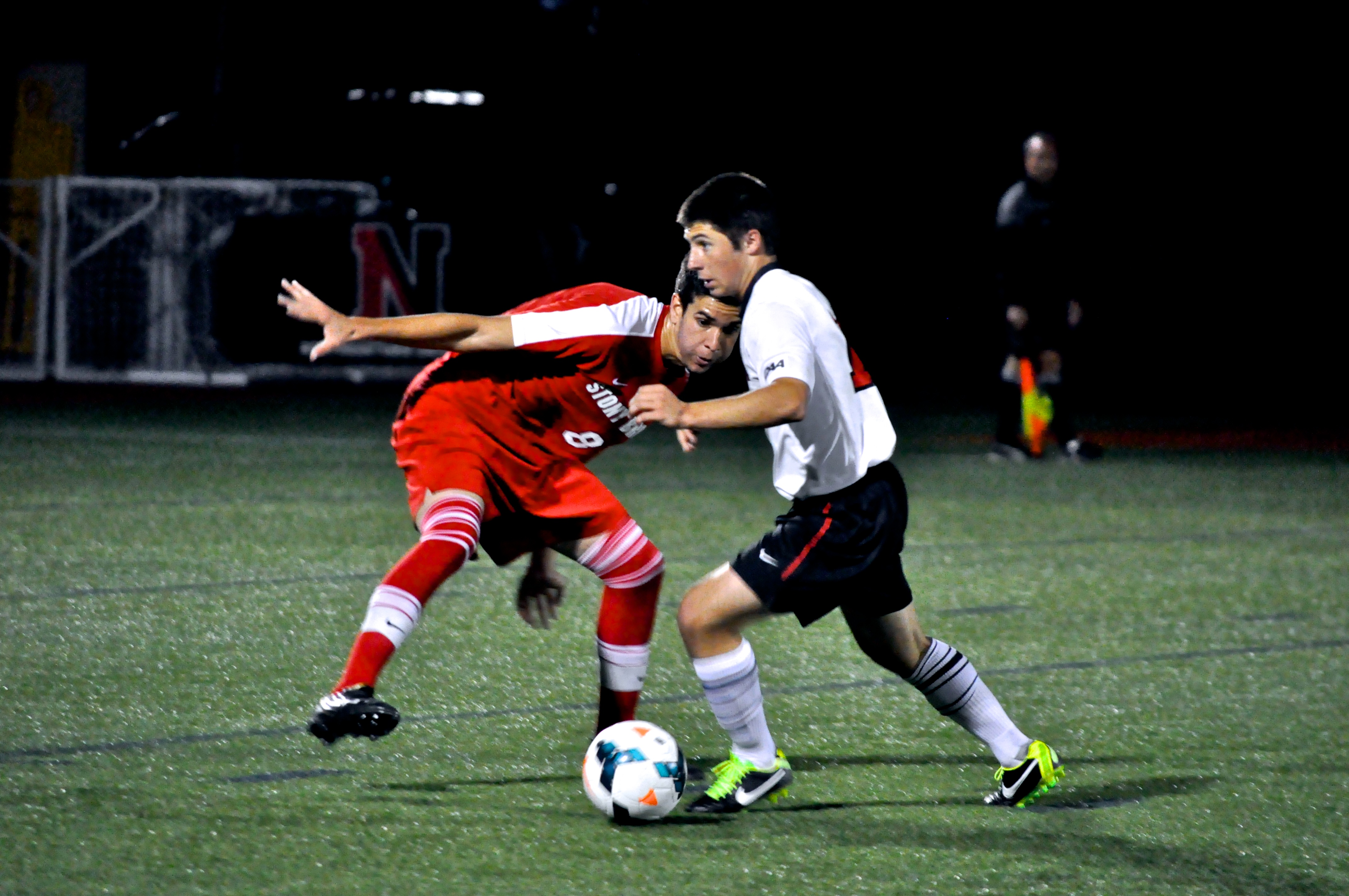 Losses and challenges aside, Ainscough said his team is ready to compete. "Last year will be hard to duplicate — we hadn't made it to NCAAs in ten years," he said. "We hope it's not another ten years before we make it back, so this year we would love to come back to NCAAs and play."Marini agrees. "The freshman are all good guys, a lot of funny guys which is always important to bring into the team," he said, "And they are all good soccer players and they come to work every day. They definitely put in the effort every practice even if they aren't playing; they work just as hard as the guys that are playing."
Lara, too, said his team is ready to defend its reputation. "We can be a talented team, we can be a hard working team," he said, "but sometimes it all comes down to how much you can fight and how much you really want it in the end."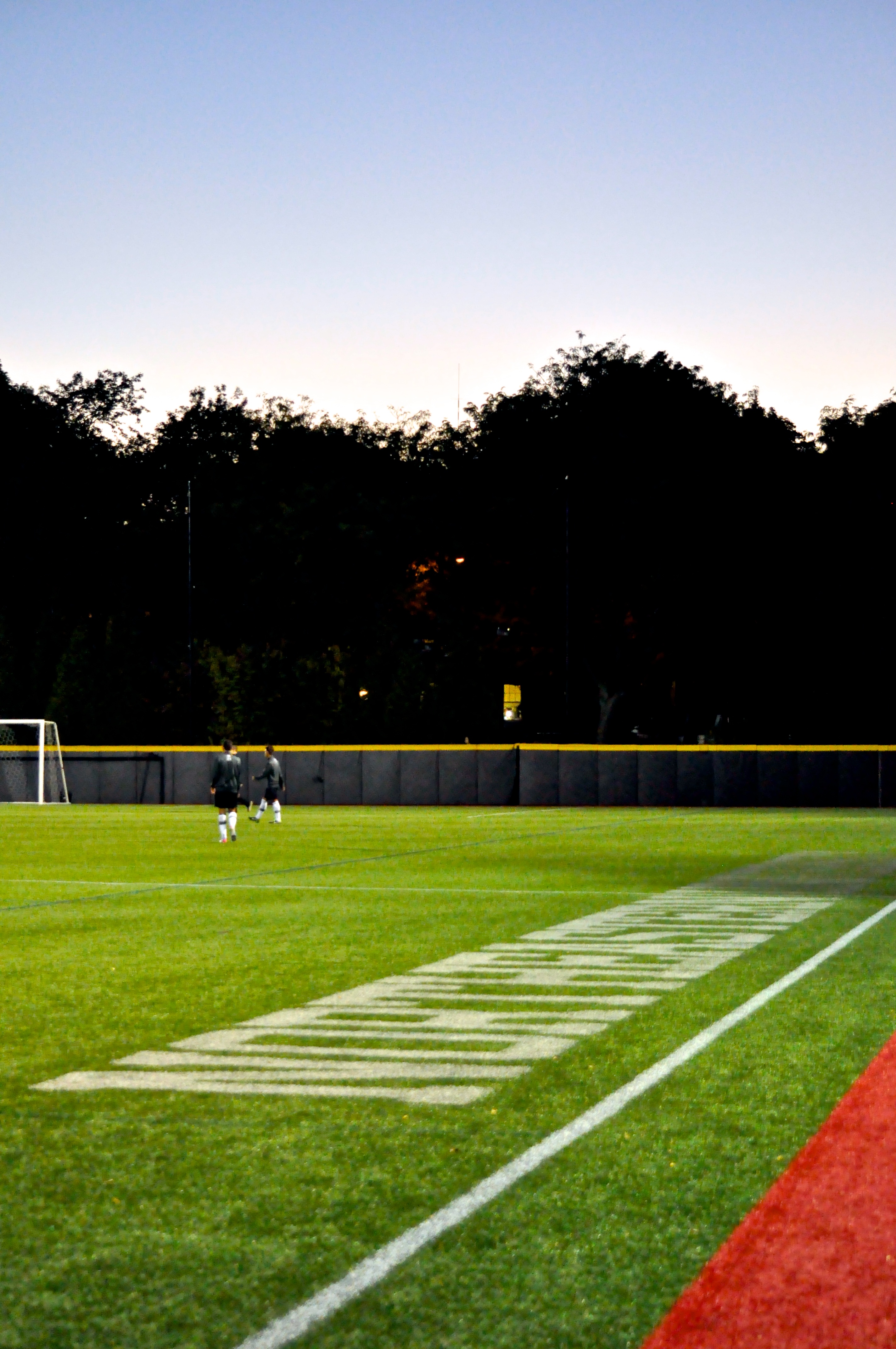 Aduama, who has been described as a team leader despite minimal playing time (Aduama is currently returning from a broken wrist), counts playing for the men's soccer team as one of the most important parts of his college experience. "I was sitting in the locker today and I was thinking like, wow, I really love being a part of the team. It's so cool to play for your school."
On coming back, Aduama said his goal this season is not focused on playing more, but on "supporting my team and winning another championship."
"I'd rather be a part of a winning team than play on a losing one," he said.
For this team, there's no doubt that success will not come for lack of trying. They are a unified force, ever conscious of representing the Huskies, and the emulation of "work hard, play hard."
"Our goal every day is just to get out there and work as hard as we can, support each other, and also pull each other up when we're slacking… You have a lot, you have school, you have a social life, all those other things. And I think we hold each other accountable," Aduama added. "We want to make sure that who we are last year doesn't shape who we are this year. We don't want to be that team that just won once and that was it. We want to be consistently at that level."
Additional reporting by Brianna Hollis and Kristen McCleary
Photos by Seb Herforth