The first year of college can be a struggle. Think awkward outings with people you don't know you don't want to be friends with yet, uninformed dining hall choices, aimless wanderings on campus and that first party on the Hill that is never as cool as you'd imagined it would be. But have no fear; these Northeastern students who have somehow managed to survive college thus far are here to offer the things they wish they'd known freshman year.
Sarah Schwarz, Sophomore, Journalism Major
1. Never wear heels going out. You may feel sassy and sexy now, but stumbling across the bridge home from MIT unable to feel your feet is simply not worth it. And when your night involves a few drinks, you're suddenly that girl who either needs to be carried or risks stepping on any number of disgusting and dangerous things barefoot.
2. Always walk through the Fens at night. It's a delightful place to be, especially for some nice, quiet alone time. Just kidding! Don't go there at night, especially alone. It's not only sketchy, but also filled with goose poop.
3. Don't throw parties in your freshman dorms. Even if your RA seems chill, he or she can still have a bad night and decide to write you up. Academic probation is a treat you should try to avoid as long as you can.

Kevin Parker, Junior, Industrial Engineering Major
1. Take advantage of the Curry roof deck. Curry roof deck is the best place to eat Rebecca's. No one is ever there. It also has lounge chairs for tanning your pastiness in the early springtime.Kevin Parker, Junior, Industrial Engineering Major
2. Get peer tutoring if you need it. Free peer tutoring exists for basically every subject in Lake Hall. The tutors get paid, but you don't pay them. Knowing about this would have saved my chemistry grade.
3. Be aware of deadlines. Deadlines for Alternative Spring Break and Dialogues come up really quickly. Think about them early and keep track, or else you're going to miss out.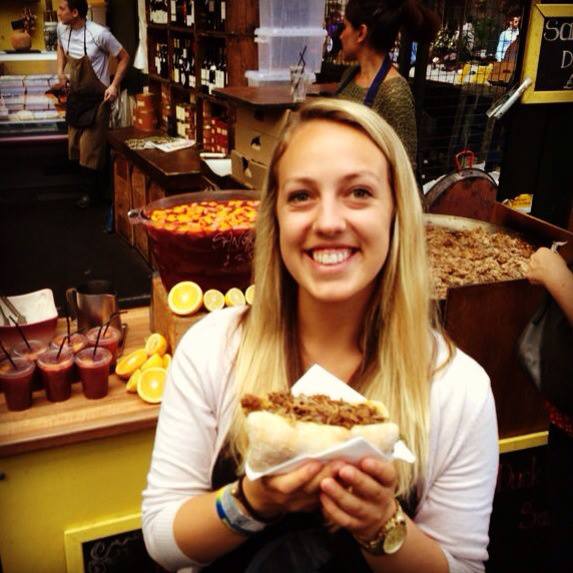 Shannon Clark, Junior, Marketing Major
1. Get to know your professors. Actually go to your professors' office hours and get to know them. They can be great resources for future classes and jobs, and it is helpful for staying on top of the class material. Finding a professor that you can become close with is great because they will serve as a mentor throughout your college years.
2. Avoid awkward party situations. A lot of Northeastern parties are smaller get-togethers at a friend's apartment. Don't go to those if you aren't friends with the host. It's always awkward when you drunkenly stumble into those parties after hearing someone mention it and know no one. As you get older and more of your friends live off campus, those kind of parties will become more acceptable.
3. Accept that every grocery store is overpriced. Every grocery store and liquor store around campus is overpriced; you kind of have to deal with it. Don't go out of your way to go to the furthest store just because they have cheaper bread. Living in a city can get expensive, but you can figure out how to make it work.
Luke Brewer, Middler, Finance.
1. Take advantage of everything Boston has to offer. Get a Charlie card and get your parents to put mad money on it. That way you have no reason not to explore the awesome city you live in. Go places. See Harvard. Don't just run on the treadmill in Marino — go run by the Charles. Spend as much time outside as you can before the cold keeps you from wanting to hibernate.
2. Don't get a fake ID. Using a fake ID is never worth it. It'll most likely be taken and you will waste $100 and potentially get in trouble with university police.
3. Take your classes seriously. School should always come first, so make sure you actually do your homework and study.