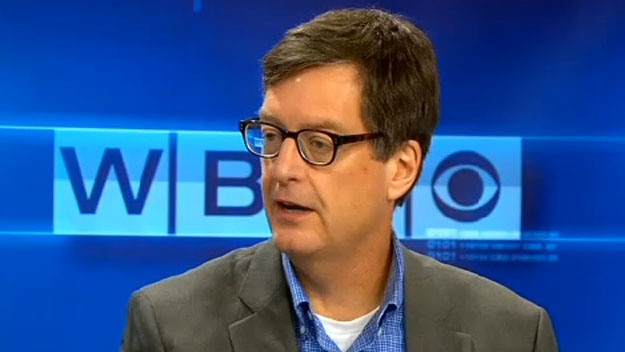 Capturing the audience's attention by attesting that "pizza is king in New Haven," assistant journalism professor Dan Kennedy joined the latest installment of Snell Library's "Meet the Author" series on Oct. 9.  Known as a commentator for the Nieman Journalism Lab and "The Huffington Post," a panelist on "Beat the Press" and a journalism professor specializing in new media trends, Kennedy is now an acclaimed author thanks to his new book, "The Wired City: Reimagining Journalism and Civic Life in the Post-Newspaper Age." "The Wired City" examines the new world of journalism, exploring how publications have adapted to the changing times.
In the beginning stages of his research, Kennedy planned to study multiple publications. He ended up focusing, however, on the "New Haven Independent" because it was "large enough, serious enough, good enough and close enough" to be thoroughly investigated. Kennedy was able to delve into the Independent, he said, in a way that he couldn't have done if he were to travel to multiple newspapers across the country. Kennedy said New Haven was the perfect place to focus his research since it is "a hot bed of experimentation in various types of digital journalism."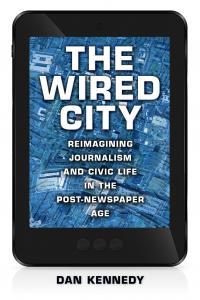 "I would have to say, after many years of writing about the media in Boston, it was a lot of fun to get out of Boston, go to a place that I really didn't know anything about and start reporting," Kennedy said.
Along with conducting in-depth research about the Independent, "The Wired City" looks at three journalistic approaches that newspapers use: volunteer, for-profit and non-profit.
Of the three, non-profit publications seem to be the most promising for the future, Kennedy said. Through the use of foundation grants, sponsorships and reader donations, non-profit publications are able to create a sustainable, small-staffed environment that is constantly on top of the news. Kennedy said he believes that, "of the new wave of the online community news sites, non-profits like the Independent, 'Voice of San Diego,' 'MinnPost' and the 'St. Louis Beacon,' they are the most robust in the amount of journalism they are able to do. I think that the reason for that is that at this early stage of online news, it is easy to raise money in big chunks as a nonprofit than it is to sell advertisements." Journalism, he explained, is not a way to get rich; it is a way for curious, passionate individuals to share their voices and deliver truth to their communities.
"I kind of felt like in some ways it enabled me to reconnect with why we get into reporting in the first place, which is to learn about stuff we don't know, meet interesting people and come back with a story," Kennedy said of writing his book.