Hello again music lovers!
For those who use iTunes, you're probably familiar with your "Top 25 Most Played" playlist. It's the playlist full of some of your favorite songs that continually surprise you and never get old, no matter how many times you listen to them. Therefore, as an especially nostalgic month I've decided to dedicate this music spotlight to my very own "Top 25". Here are a few of my absolute favorites and as usual you can check out the rest of the songs in this month's all new November Music Spotlight Spotify playlist!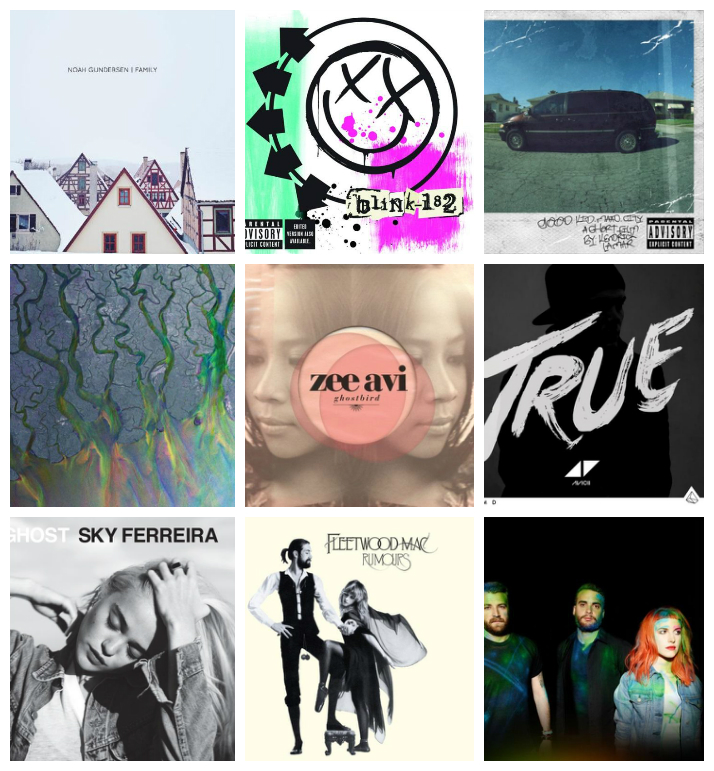 I hope some of these songs surprise you all as much as they surprised me!
Enjoy!
Family – Noah Gunderson
I Miss You – Blink 182
Swimming Pool (Drank) – Kendrick Lamar
Tessellate – Alt-J
Concrete Wall – Zee Avi
Hey Brother – Avicii
Sad Dream – Sky Ferreira
Dreams – Fleetwood Mac
Ain't It Fun – Paramore
Love Money Party – Miley Cyrus
Be sure to check out the playlist for more from my top 25 most played!