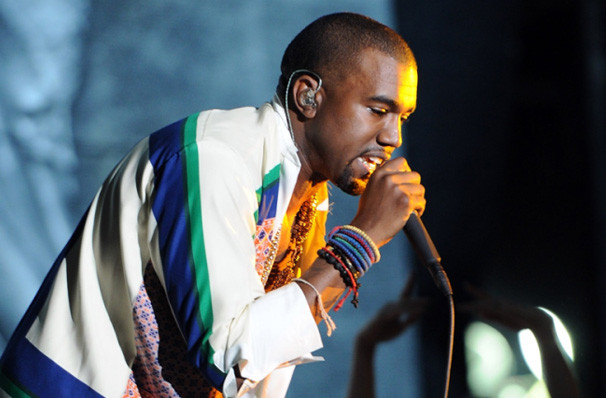 My parents are both pretty smart. They're also both pretty young. But neither their intelligence nor their hip tendencies could make them understand why their daughter with a penchant for wearing lacy dresses, baking cupcakes and playing acoustic guitar would ever consider Kanye West, the notoriously outspoken and outlandish rapper, among her top 10 favorite artists. The answer really is quite simple: He's a freaking genius.
Nonetheless, when I bought tickets for the Nov. 17 Boston stop on his Yeezus Tour two months ago, I had no idea what to expect—except, of course, for the unexpected.
Even though our seats were up in the balcony, we had a head-on view of the stage, perfect for witnessing all the antics that were sure to unfold. Kendrick Lamar, the opening act, took the stage, and I was blown away. With a simple set consisting solely of a large screen and a triangular stage that jutted out into the crowd, all eyes were truly on him. Lamar delivered, commanding attention. I've never seen a crowd so excited for an opener except when 15-year-old me saw Fall Out Boy open for Blink-182, but I try to repress those memories.
Knowing West's yet-to-be-officially-diagnosed messiah complex, I could only imagine the abundance of religious references that would be made throughout the show, especially since his stop in Boston was on a Sunday night. I was not disappointed. West's entrance included a gaggle of what I assume were supposed to be altar girls, as they later performed a church procession of sorts, carrying crosses, incense and a statue of Mary. A mountain was added to the set and served as a place for the altar girls to occasionally stand on, a volcano complete with pyrotechnics and, with the ability to split down the middle, a place for both Yeezus and a man dressed as Jesus (yes, Jesus was there) to take the stage.
The religious undertones and blatant references to Christianity were things to expect if you haven't been living under a rock for the past decade, and thus know that Kanye West is probably clinically insane. But there's a fine line between insanity, and genius and hard work. In the case of West, I think it's probably a solid mix of the three, but there's no denying his talent.
He performed his entire set hardly taking a break. From our nose bleed seats, the only costume changes I really noticed were when he changed first from a black sequined head covering to a silver sequined head covering, then to no head covering. I was almost convinced that the head covering was a way to disguise the fact that it actually wasn't West on stage, but when he went on a rant in the midst of my personal favorite, "Runaway," about "talking his shit" and how he loves to "talk shit" and how everyone hates when he "talks shit," I knew he was the real deal.
During the few breaks West did take, a voiceover read a series of words and definitions that appeared on a giant screen behind the mountaintop. My friend and I came to the conclusion that these words, like "falling" and "rising," represented stages of West's journey to becoming Yeezus. A memorable part of one definition was, "The bigger the ego, the harder the fall." West would know that better than any of us.
Other than his few rants and inclusion of the word "Boston" in some songs, West had little interaction or conversation with the crowd, but I preferred it that way. He expertly told his story by performing songs that are relevant to the segments of his journey to Yeezus-hood at the appropriate times. Further, West raps just as well live as he does on his recordings, and his stage presence is really only something that can be witnessed.
Kanye West is an easy target for ridicule. He has a child with Kim Kardashian. He named said child North West. He once infamously said that George Bush doesn't like black people on live TV. He stole the spotlight and the microphone from America's sweetheart, Taylor Swift, at the VMAs. He nicknamed himself Yeezus. But West deserves everything he has. It's easy to see that he poured everything he is into this tour. His energy, performing abilities, obvious thought and intentions for the direction of the production are unmatched by any concert that I have seen. This was much more than a concert. It was his life. It was a story, and it was incredible. Yeezus said it best on his latest album: He is a god.
_____________________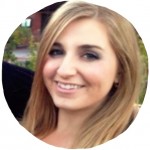 Jordan is a health sciences student in the pre-med program from Rochester, NY.  She is proud to say that her work has only been featured in Woof Magazine, because she's super exclusive like that.  When she isn't dousing herself in glitter with the hopes of becoming Ke$ha, Jordan enjoys long plane rides, embarrassing herself in Zumba class, baking sinfully delicious cupcakes and spending money that she doesn't have on Newbury Street.