Complex melodies one minute, sing-along jams the next; Royale draws from a whirlwind of styles to create a sound that's been compared to artists from Vampire Weekend to the Velvet Underground. The band is comprised of lead singer Keenan Hye, guitarist Alex Vipond, bassist Eli Brown and drummer Zach Bachiri.
The Northeastern group performed for a buzzing AfterHours crowd Friday Oct. 12, who were excited to see ska punk veterans Big D and the Kids Table.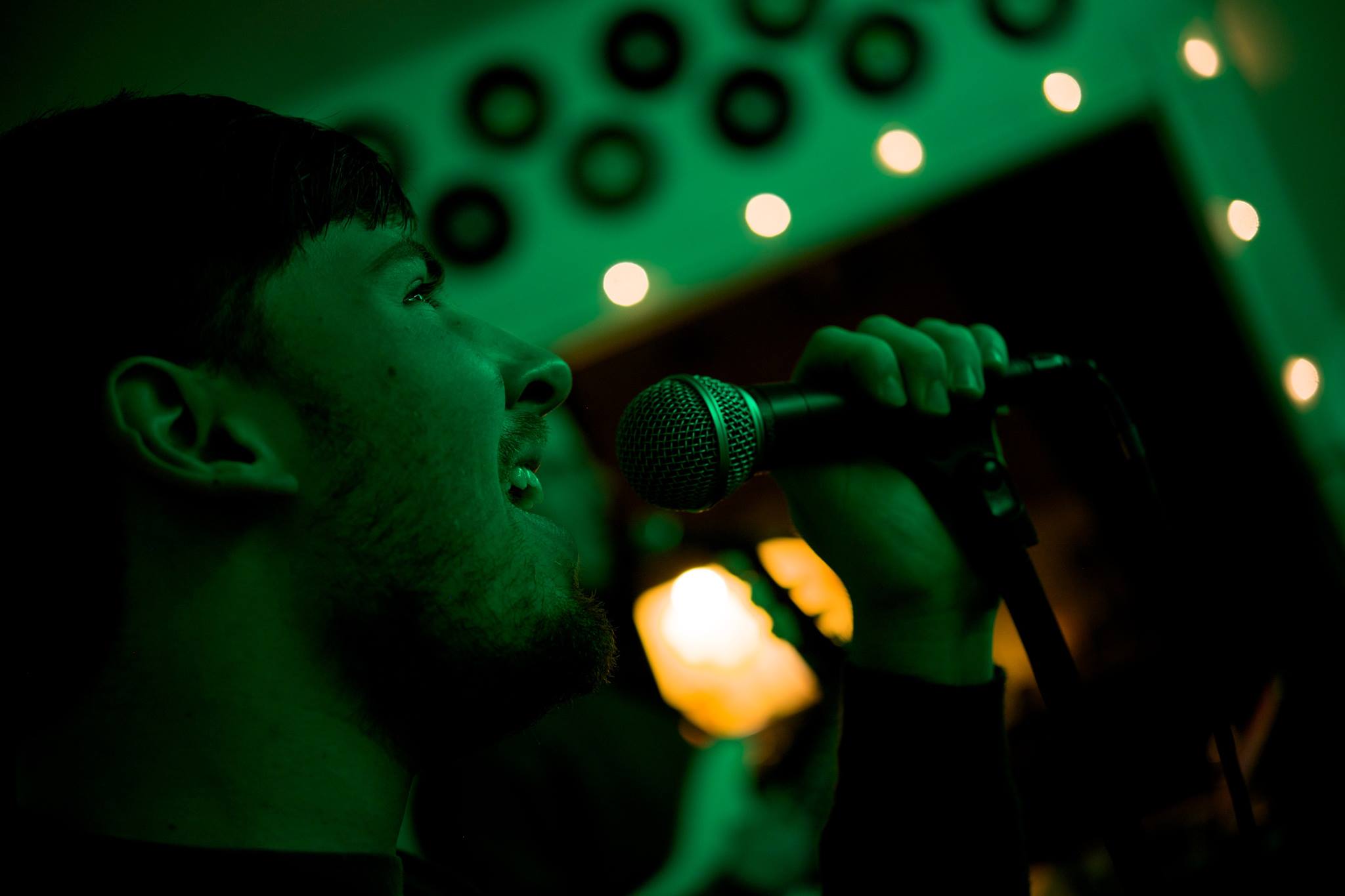 The foursome was thrilled to open for an established Boston band, their biggest performance yet. After over two years of being together, Royale is still constantly developing their musical style. Rather than plunging right in and playing too many shows, the band has taken months of practice to create a unique sound. With their dedication, Royale has been making big strides in their short time together.
"We recorded the album pretty quickly," Bachiri said.
Their debut album, Palms Up, can be found on iTunes, Spotify and Amazon.
"We're all over the map, genre-wise: we'll play upbeat songs and then a hard-rock cover," Vipond said. "We just like to dip into other stuff and have fun with it."The members of Royale collectively site a few influential groups, like the Strokes, Young the Giant and Vampire Weekend, but each member brings a different musical genre to the group. Drummer Zach Bachiri  likes rap while Vipond has a particular affinity for Deer Tick.
Royale is looking to take their music to the next level.
"We want to be out of school in a year," Bachiri said, only half joking.

The band is making progress, with a new album, Long Gone, just released on iTunes and Spotify.
The audience quickly warmed up to the group.
"They interacted with the crowd well," freshman Ashwin Swaminathan said. "Their music was energetic, and it got me moving."
The night was a success which culminated in the headliner of the night, Big D and the Kids Table. Dave McWane, lead singer of the band, was frank about his perception of the audience.
"We've never played a Starbucks before!" McWane remarked.
He did, however, let on that he preferred Northeastern students to all the other college students during his time at Berklee College down the street.
Buttered up, the crowd went wild, and the night ended on a high note as audience members collectively screamed the lyrics to Big D's most famous songs well after the lights went back on and the microphones were turned off. Relaxing after the high-energy performance, the members of Royale sat back and watched the audience form the closest thing to a mosh pit that AfterHours will ever see.