At a school as large and diverse as Northeastern, it's easy to be overwhelmed by choice. Rebecca's or West End for lunch? Starbucks or Dunkin' in the morning? Snell or Curry to study? So that you may never make the wrong choice again, we present the Best of Northeastern awards. You can thank us later.
Food truck: Roxy's Grilled Cheese
Roxy's puts a unique spin on a classic sandwich with items such as the Green Muenster Melt, a delicious mixture of Muenster cheese, homemade guacamole and Applewood bacon. Making the bold claim of serving "Boston's best grilled cheese," Roxy's is a lunchtime staple that can frequently be found near Northeastern's campus.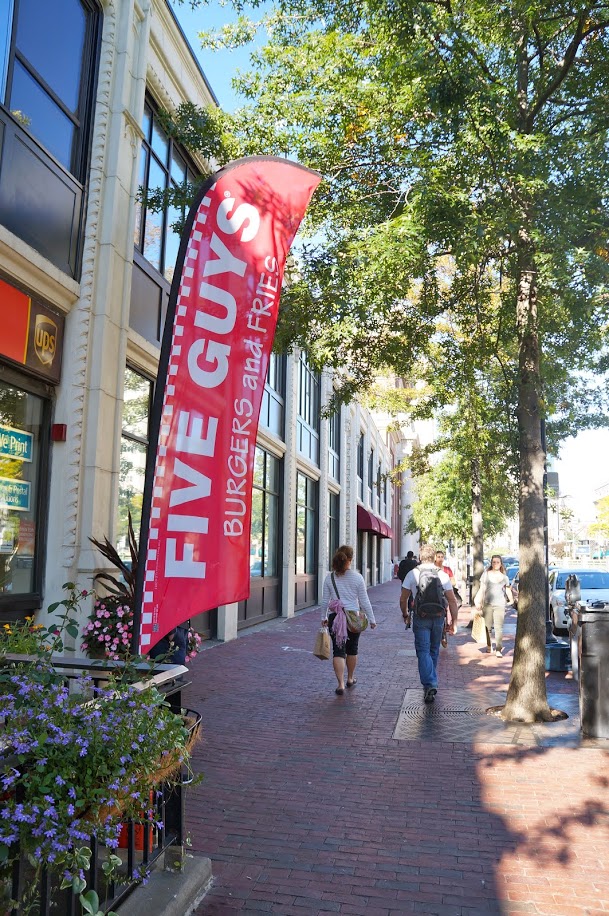 Burger: Five Guys Burgers and Fries
Five Guys is a favorite of college students everywhere. With its simple and cheap but oh-so-good take on the classic hamburger, Five Guys offers a tantalizingly delicious option for students on a budget.
Campus event: Springfest
Sponsored by the Council for University Programs, Springfest is an annual weeklong event that features everything from concerts to video game tournaments and graffiti artists. Last year's concert brought in artists Kid Cudi, Cage the Elephant and Cults.
Place to find your zen: Sacred Space
For those looking for a quiet break during a busy day, the Sacred Space in Ell Hall is available as a refuge for quiet thought and meditation. The center also offers yoga and guided meditation classes, as well as other workshops.
Cultural attraction: Museum of Fine Arts
Students looking for an educational and cultural experience can take advantage of the Museum of Fine Arts, located just across the street on Huntington Avenue. In addition to its perennial collection, the museum has a packed schedule of temporary exhibitions. Bonus: Admission is free for all Northeastern students.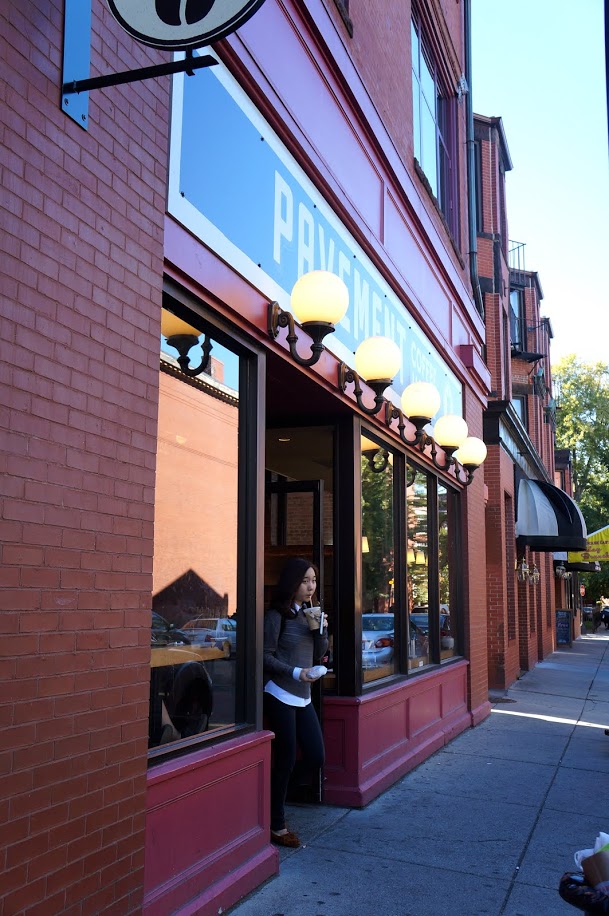 Breakfast: Pavement Coffeehouse
Pavement is a go-to spot for a fun and affordable breakfast with friends or a slightly off-campus study cove that will make you feel hipper than Club Snell. Pavement's menu is sweet and simple, with basic teas and coffees as well as an assortment of breakfast pastries and other items.
Groceries: Trader Joe's
Just a short walk away on Boylston Street, Trader Joe's is a great place to stock your apartment fridge or take a break from Northeastern's dining halls. Trader Joe's is known for its creative and delicious specialty foods (apple cinnamon goat cheese, anyone?), and the store guarantees friendly customer service.
Intramural sport: Broomball
If you love ice hockey but can't skate for your life, Broomball is your chance for glory. Sneakers replace skates and a broom replaces a stick in this toned-down version of ice hockey, making it perfect for the casual athlete. Missed the registration deadline? No worries — the sport is just as fun as a spectator.
Mexican Food: Qdoba
Maybe it's the convenient on-campus location. Maybe it's the handy acceptance of Husky Dollars. Maybe it's the pico de gallo. Whatever it is, Qdoba offers a variety of simple yet delicious Mexican food options that are sure to satisfy.
Coffee: Starbucks
Conveniently located in afterHOURS, Starbucks is there for any student who needs a caffeine fix after a late night of studying. Pro tip: Be sure to try the seasonal pumpkin spice latte.
Dessert: J.P. Licks
The bold, Broadway-style lights draw you into this Boylston Street scoop shop, and the ice cream keeps you coming back. The shop has a wide selection of ice cream, frozen yogurt, pastries and coffee, and if you're on the run, it has "Licks to Go!" for your convenience.
Place to Study: Snell Library
Snell is a classic study spot for a reason. The newly-renovated first floor offers more than 20 by-reservation study rooms, the second floor is perfect for group projects and the quiet or silent third and fourth floors are peaceful places to get your work done with no distractions. As for finding a seat? Good luck with that.
Place to use up dining dollars: Rebecca's Cafe
Aside from the delicious sandwiches, soups and meals from the grill that make this everyone's favorite lunch spot, Rebecca's also serves up gluten-free and vegetarian entrees. And since the eatery takes Dining and Husky Dollars, it's perfect for the end-of-semester scramble to make the most of your meal plan.
Asian Food: Symphony Sushi
Got a craving for some sushi? Located on Gainsborough Street, Symphony Sushi is your place. And if raw fish isn't really your thing, you can also get entrees from the grill, tempura dishes, soups, salads, rice, noodles and a variety of appetizers. Whatever you're craving, Symphony Sushi has it.
Late Night Grub: New York Pizza
This neighborhood pizza place is a staple for Northeastern students who have made the transition to the "other" side of campus. With slices the size of your face, reasonable prices and doors open until 2 a.m. on weekends, it's got all the ingredients of a college favorite.
Sandwich: Rebecca's
The students standing in the long, winding line in the basement of Churchill might seem a bit crazy at first — there are a ton of sandwich joints on campus, so why wait 15 minutes just to place your order? And then you bite off a chunk of a Rebecca's sandwich and suddenly it all makes sense. Happiness in one meal swipe.
Bar: Conor Larkin's
Is it the happy hour specials (a college budget's dream), the mostly college crowd or the prime location on campus that makes this bar a Northeastern favorite? Probably all of them — after all, who isn't craving a cold beer after a grueling day in Club Snell? Fear not: Conor Larkin's is only a three-minute walk away.
Group Fitness Class: Yoga
Yoga class in Marino is one the most peaceful places on campus. Escape your term paper, your co-op stress or your annoying roommate in child's pose while listening to soothing music and calm coaching by the instructor. You won't find anyone screaming at you to pedal faster or squat deeper in this class — although you might have to balance on your head.
Best use of a meal swipe: Sizzling Salad
Tired of dining hall food, but don't want to go broke on takeout or restaurant prices? Head over to Sizzling Salad in Northeastern's own Curry Student Center. With a wide variety of toppings and ingredients, students can make a delicious and personalized salad concoction.
Women's sporting event: Volleyball
An annual contender in Colonial Athletic Association play, women's volleyball is definitely a team to watch. The quick-paced scoring and high-speed plays make volleyball the perfect sport for spectators.
Men's sporting event: Hockey
As the weather begins to cool, proud Huskies have only one thing on their minds: hockey season. A long-held tradition at Northeastern, packing the Dog House is the ultimate show of affection for our beloved men's hockey team.
Place to exercise: Group fitness classes
For just $50 a semester, Northeastern students can register to take group fitness classes at the Marino center. Classes range in variety from Zumba to bootcamp to yoga, so there's something for everyone. Both fun and a great workout, group fitness classes are perfect for the active Husky.