Photos by Jackie Keffas
When thinking about Boston, the first things that come to mind are the city's collection of sports champions and its historical background. But The Hub's best kept secret is its thriving music scene. Artists like Aerosmith, The Pixies, Dropkick Murphys and New Kids On The Block all call Boston their home, and the city's knack for finding new talent begins with going to concerts. Here are ten of the best music venues in Boston, from big-time arenas to local underground favorites.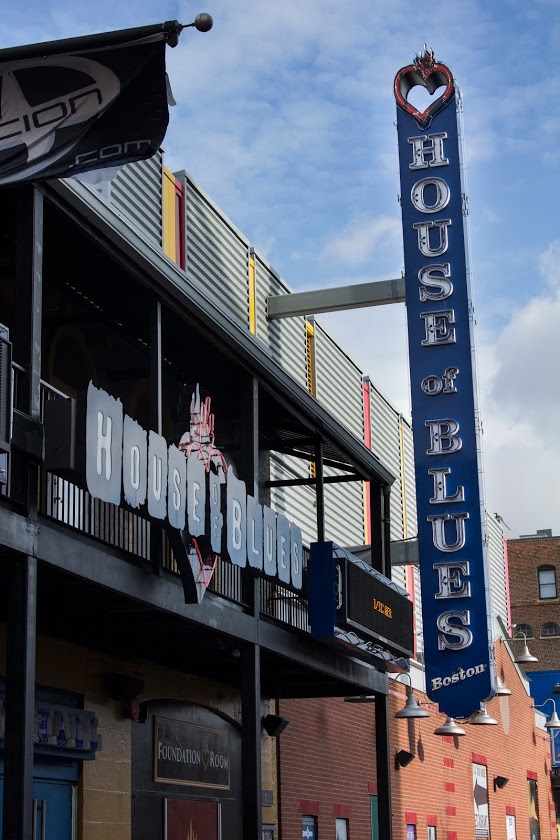 House of Blues – 15 Lansdowne St.
The House of Blues chain has earned a reputation as a great music venue, and the Boston franchise is no different. It consistently creates festival-like concert experiences and draws mega crowds due to its open floor space and high-energy acts like Pretty Lights, Disclosure and Mac Miller. The venue's location is perfect for Northeastern students as it sits right next to Fenway Park. It also has some of the best acoustics in Beantown.
Act to check out: Dropkick Murphys on 3/15
Paradise Rock Club – 967 Commonwealth Ave.
Think of Paradise Rock Club as the concert version of the hipster music bible "Pitchfork." What makes this venue so special is its ability to book a mix of alternative, trap, indie and pop music acts, while keeping its prices affordable for students. "I have seen some awesome shows at the Paradise: The Donnas, Amanda Blank, Peaches and Solange. Each show brought their own eclectic crowd of music lovers that came together for one night to share a once-in-a-lifetime experience that can never be recaptured," said aspiring pop artist and recent Northeastern grad Michael Weferling.
Act to check out: MS MR on 3/23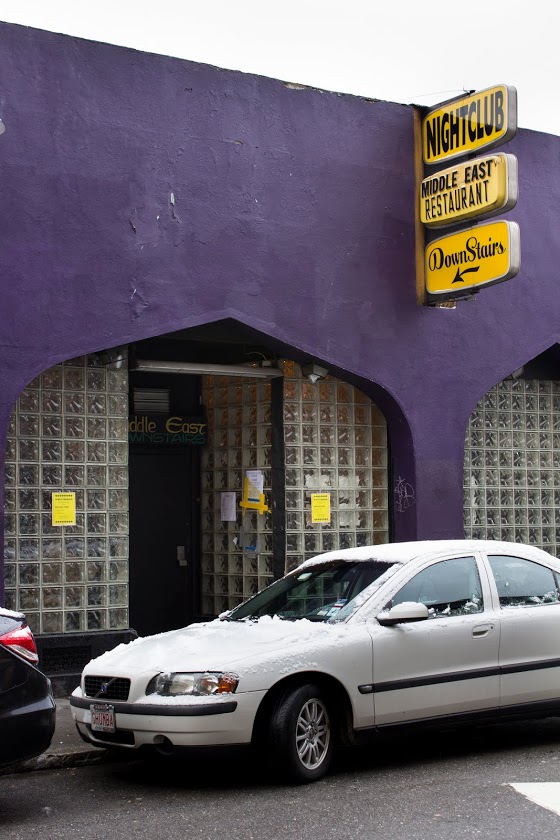 Brighton Music Hall – 158 Brighton Ave.
Combine the laid-back hipster mentality of Williamsburg with the cool dive bar vibes of Austin and you get Brighton Music Hall. A 15-minute walk from Paradise Rock Club in Allston, this smaller and younger venue (it opened in 2011) highlights indie and pop acts. Sky Ferreira, Albert Hammond Jr. and MS MR have all made appearances here.
Act to check out: Wanting on 3/10
The Middle East – 472-480 Massachusetts Ave.
For new bands looking for exposure or for students who want to watch their friends perform, The Middle East is the perfect discovery zone. A Lebanese restaurant by day and a nightclub/performance venue by night, this location has found a way to keep locals hooked: pairing delicious food with great rock music. Past acts include Mumford & Sons and Dropkick Murphys. "The Middle East Downstairs is a solid [venue]," said recent Northeastern graduate Zach Horn. "You are practically on stage with the band when you're up close."
Act to check out: The Tossers on 3/4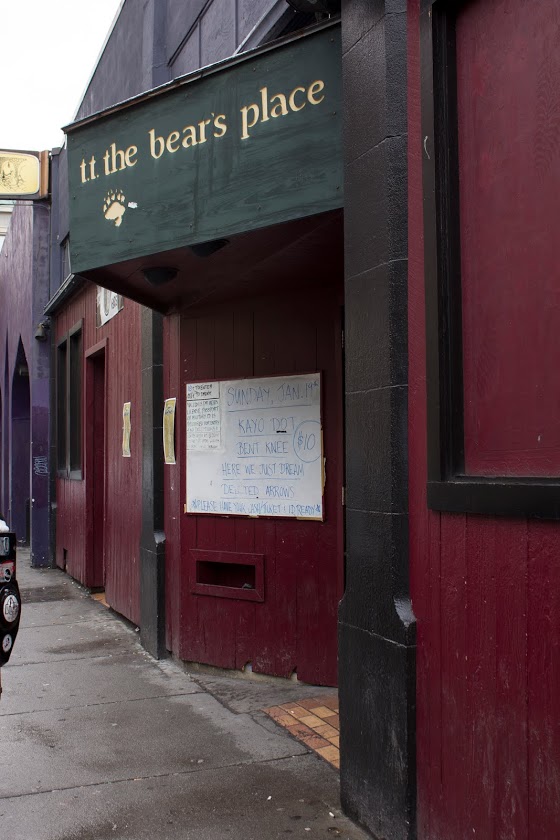 T.T. The Bears – 10 Brookline St.
Right around the corner from The Middle East is another student favorite, T.T. The Bears. If you're looking for a warm setting with an eclectic variety of bands, then this venue is just right. Many students rave about the acoustic performance sets, which give the artists a chance to connect with their fans. The energetic '80s night, held on Saturdays, is also a winner. "I went to my first ska concert there," recalls fifth-year communications major Amy Henion. "I loved how small and intimate the venue was. No matter where you were standing you were always close to the stage."
Act to check out: How To Dress Well on 3/27
The Sinclair – 52 Church St.
Another venue that successfully mixes food with live music is The Sinclair, located in the heart of Harvard Square. Opening just one year ago, this up-and-coming venue is quickly carving its name into the local music scene. This place boasts about its All-American vibes, from serving modern takes on comfort food to booking under the radar music acts and DJs like Wavves, Earl Sweatshirt, Cults and Tori Kelly.
Acts to check out: Sam Smith on 3/25
Orpheum Theatre – 1 Hamilton Pl.
While a majority of Boston's venues are standing-room only, the Orpheum Theatre is known for its traditional seating. Just like its Manhattan sibling, the Orpheum's stunning interior is reminiscent of a classic Broadway theater, complete with romantic gold and ruby detailing throughout the venue. It has hosted a variety of artists, from Rick Ross to Franz Ferdinand. Jennifer Williams, a Northeastern University alumna, was a big fan of the theatre during her time in Boston. "Its old world charm is great. Every seat is a decent seat," she said.
Acts to check out: Austin Mahone on 3/7, Lorde on 3/14, Cage The Elephant on 5/4
Royale – 279 Tremont S.
What do you get when you combine one of the hottest clubs in Boston with a concert venue? The result is Royale, a venue in the Bolyston Theatre District that is managed under Bowery Boston. Eric Taverna, one of the lighting assistants, praised Royale for its large size. "The room is definitely the largest in the city, with its two floors," he said. "The historic architecture and décor also makes it unique." Royale is known for bringing popular rock acts (Taverna cites indie band Bastille as their biggest crowd puller) but they also cater to hip-hop lovers with acts like Tricky, RZA and Public Enemy.
Act to check out: Brett Dennen on 2/28
Wilbur Theatre – 246 Tremont St.
While most venues in Boston focus on booking musical artists, the Wilbur Theatre showcases both comedy and music, which makes the theatre stand out amongst its competitors. Located in the Theatre District, it is known for its classic American Colonial architecture and cozy atmosphere. "The Wilbur is a beautiful theater and a great atmosphere to catch a comedy show," said Gretchen Claffey, a fifth-year music industry major. "If you sit at the club-style tables on the floor, it feels much smaller and intimate than you would expect."
Act to check out: Tracy Morgan on 3/1
Agganis Arena – 925 Commonwealth Ave.
TD Garden may be known for being the go-to venue for popular music acts like Beyonce, Jay-Z and Katy Perry, but Agganis Arena is steadily becoming major competition. While it may be smaller in comparison to the Garden (it has 7,200 seats to the Garden's 17,565) the arena makes up for it by bringing in fan favorites including Queens of the Stone Age, Lady Antebellum, Vampire Weekend, The Cure and more. The venue is also student-friendly, as it is a part of Boston University's campus.
Acts to check out: Robin Thicke on 3/4, Ellie Goulding on 3/17