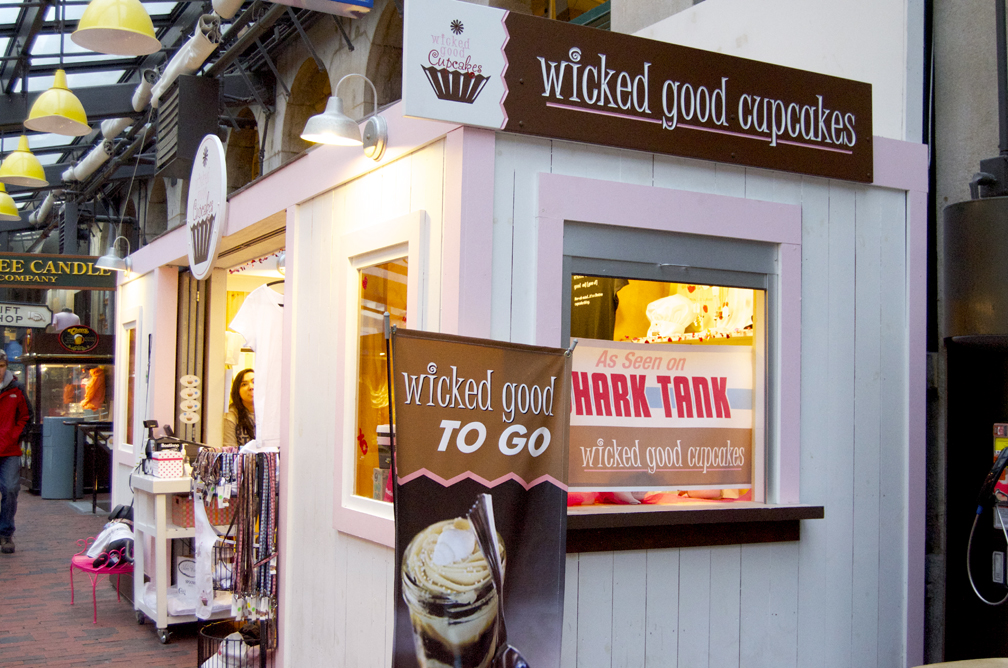 Photos by Grace DiCecco
All it takes is a quick stroll through the Back Bay to see how trendy cupcakes are—bakeries pop up seemingly every day, and they're on practically every street corner.
Tracy Noonan and Danielle Desroches are doing cupcakes a little differently. The mother-daughter duo is the pair behind Wicked Good Cupcakes, a company they founded in 2011 with a unique spin on the baked good: cupcakes in a jar.
"Initially, my daughter and I were art students and we decided to take a cake decorating class together," Noonan said. "We didn't have plans of starting a business at that time. It was just something to spend some time together."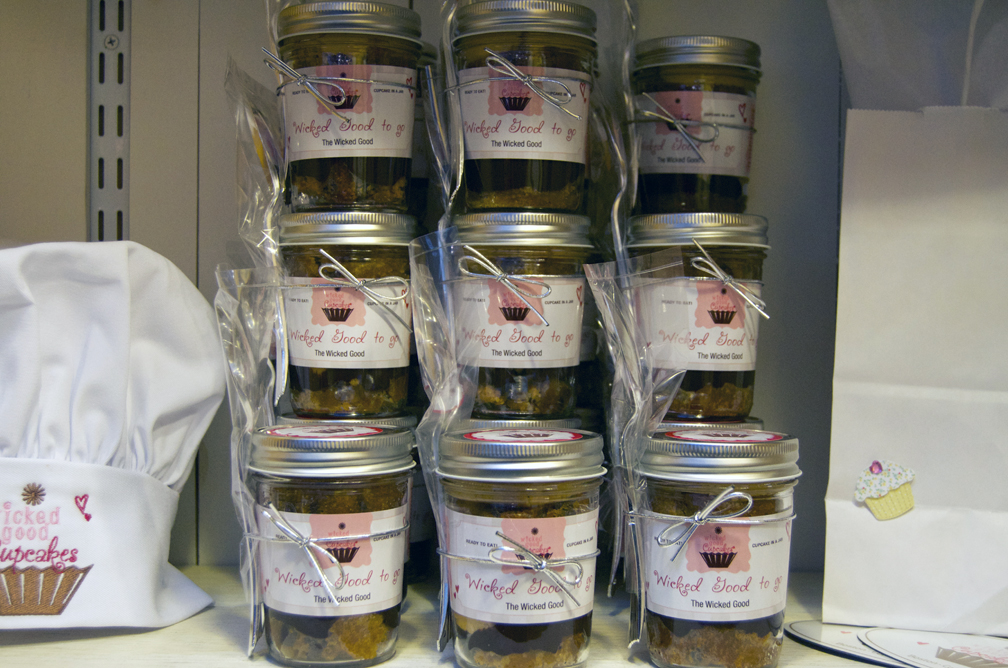 It didn't stay that way for long. Noonan and Desroches launched their first location in October of 2011 in Cohasset. In an effort to prevent damage in shipping, they began packaging their cupcakes in jars, an idea that originally came from Noonan's husband, who suggested it after having seen a show about canning. "I initially told him it was the dumbest thing I ever heard," she said, "but we did eventually try it and we tested it." After making sure all of the health and regulatory standards were met, they started shipping the jars all across the country.
In December of 2011, when a jar was confiscated by the TSA and the story got widespread press, the store's popularity skyrocketed. It was this surge in business that led Noonan and her daughter to appear on an episode of "Shark Tank," an ABC reality show on which entrepreneurs pitch their business ideas in hopes of receiving an investment. Noonan applied in April of 2012, and a week later received the phone call that all budding entrepreneurs want to hear: They were on.
"We happened to be the pitch right before lunch break, which was great for us since they were hungry and were able to sample the jars. It was a little nerve-wracking but we felt like we were really well prepared," Noonan remembered. "We really knew our numbers. We watched probably every episode and wrote questions down and rehearsed and practiced."
Their efforts paid off when Kevin O'Leary, a Boston entrepreneur, decided to partner with the pair. With O'Leary's investment, Wicked Good Cupcakes was able to expand, opening a storefront in Quincy Market and expanding its online business. With a growth of over 600 percent and a gross profit of over $2 million as of 2013, Wicked Good Cupcakes took off. "People from Ralph Lauren to Maria Shriver ordered from us, a lot of people. Mindy Kaling just had some jars that were sent to her writers by someone and she was all over social media with it," Noonan said. "One of the things, too, that's really unique about our product is the fact that we can brand it for people. They are fun and they're festive, and they're very cute."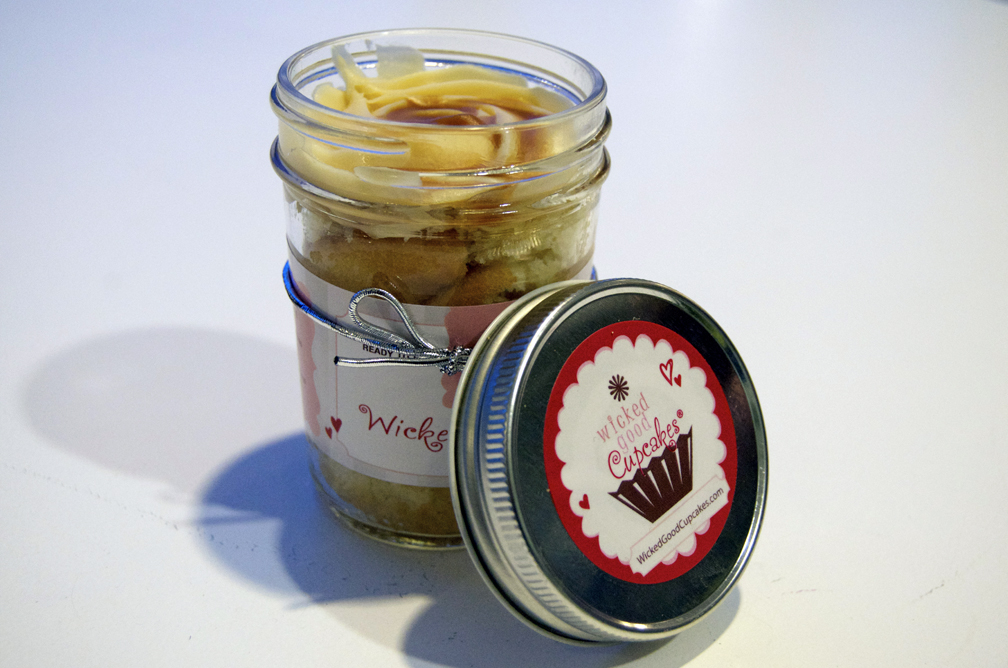 As 2014 unfolds, Noonan and her daughter are looking to expand even further. "We have another bakery in Pennsylvania, and they do the bulk of our jars for us. Also, the gentleman who is the head pastry chef there … is a French pastry chef, so we're going to be introducing some new products that we're really excited about," including macaroons, petit fours, cake balls and cheese cake in a jar, all of which will be released in March.
"This year, going into 2014, I finally feel like I can sit down and think about things, put thought into things, and I'm now being proactive with the business," Noonan said."Customer service can be tough, and I feel like we're in a very good place right now."
Wicked Good Cupcakes currently sells nine flavors of cupcakes, including"The Wicked Good," their signature peanut butter and chocolate chip cake packed with peanut butter icing and chocolate ganache. Each jar retails for $6.75 and includes wo cupcakes. At the main location in Cohasset, the company also sells regular cupcakes and cakes.