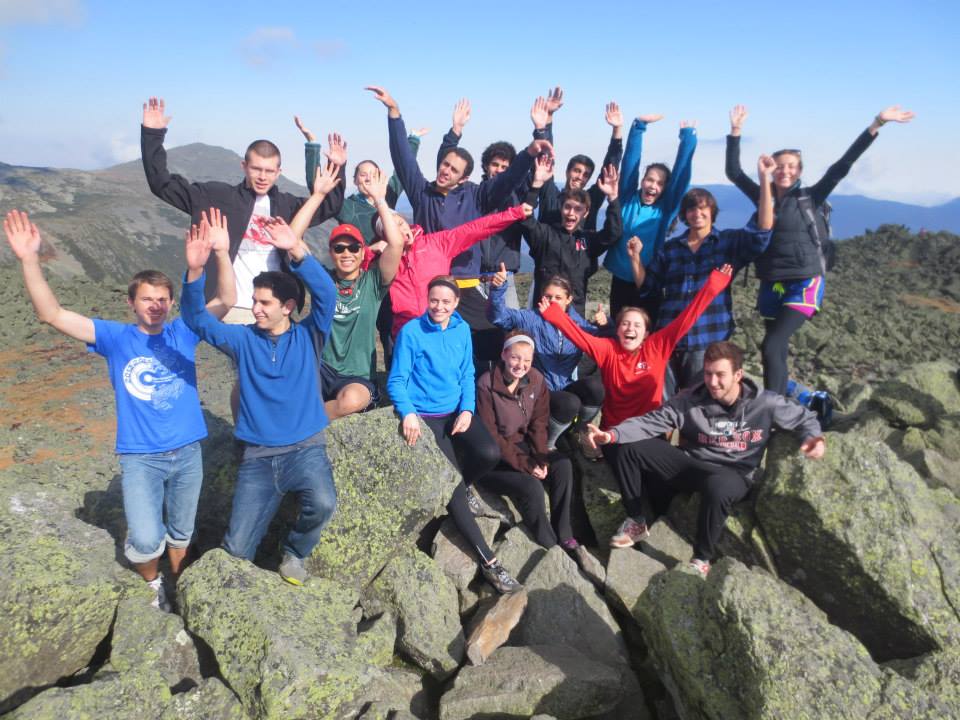 I peered into the distance and saw looming dark shapes on the horizon. "Are those mountains?" I wondered. I would never ask that question again. After a relaxing, yet thrilling weekend with the Northeastern University Huskiers and Outing Club, I was just about ready to go live in the wild.
Founded in 1941 as a ski club, NUHOC prides itself on being the largest group on campus, with hundreds of students ready to explore the outdoors, or as the club's motto proclaims, "do it in the woods," each year.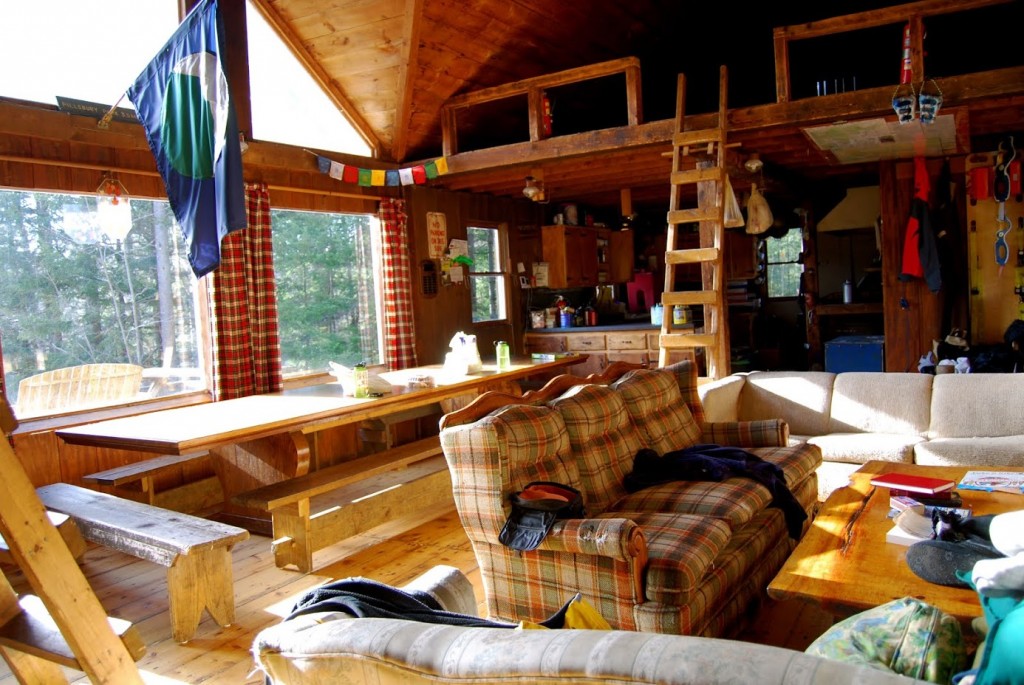 The heart of NUHOC lies three hours from the Northeastern campus, tucked away in the White Mountains of New Hampshire. Just near the border of Maine, the Brown Memorial Lodge was constructed in 1971 by NUHOC members. Affectionately nicknamed "The Loj" by students, it serves as a home base for most NUHOC trips. With no electricity or running water, the cozy cabin provides a getaway for students from busy city life in Boston. My trip to the Loj was the perfect break I needed from the stress of school.
"One of my favorite things about the Loj is that no one has their phones out there," NUHOC Vice President of Communications Sam Levin said. "Everyone's more interested in talking to the people who are there with them." This sense of connection and camaraderie was apparent during my visit. Instead of staring at small screens, students were laughing and talking with each other, or peacefully writing down their thoughts.At the Loj, students are discouraged from using any technology but instead take the opportunity to connect with nature and interact with each other.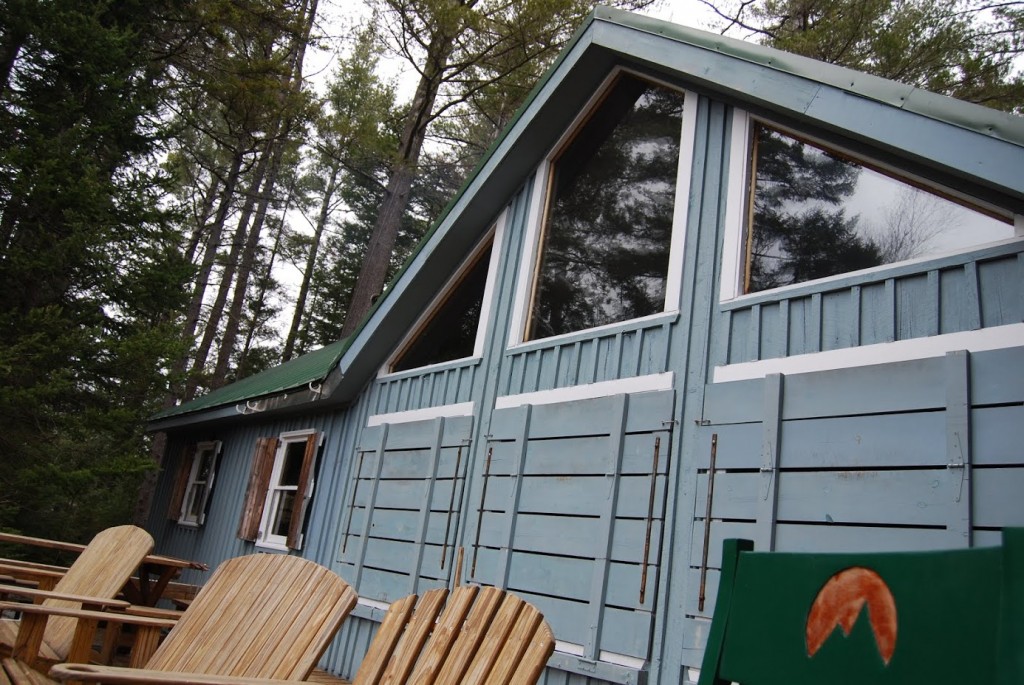 A unique attribute of the Loj is that it is entirely student built and maintained. The building is run by a Loj Committee." Members of this committee have completed a rigorous training process which includes being tested in skills that range from starting a fire to preparing a meal for a large group of people. It can take members anywhere from one to three years to earn their own set of keys once they become a trainee.
NUHOC provides not only a way for members to pursue their passion for the outdoors, but also a valuable leadership experience. "I think it's remarkable that a group of students is able to run a whole building out in the middle of nowhere," Vice President of Communications Mallorie Stanley said.
Operations are handled by the NUHOC executive board, who all have different roles in keeping the group organized. "A big part of the club is that we share the work," Vice President of Trips Steve Martino said. "We do a good job of spreading out different tasks."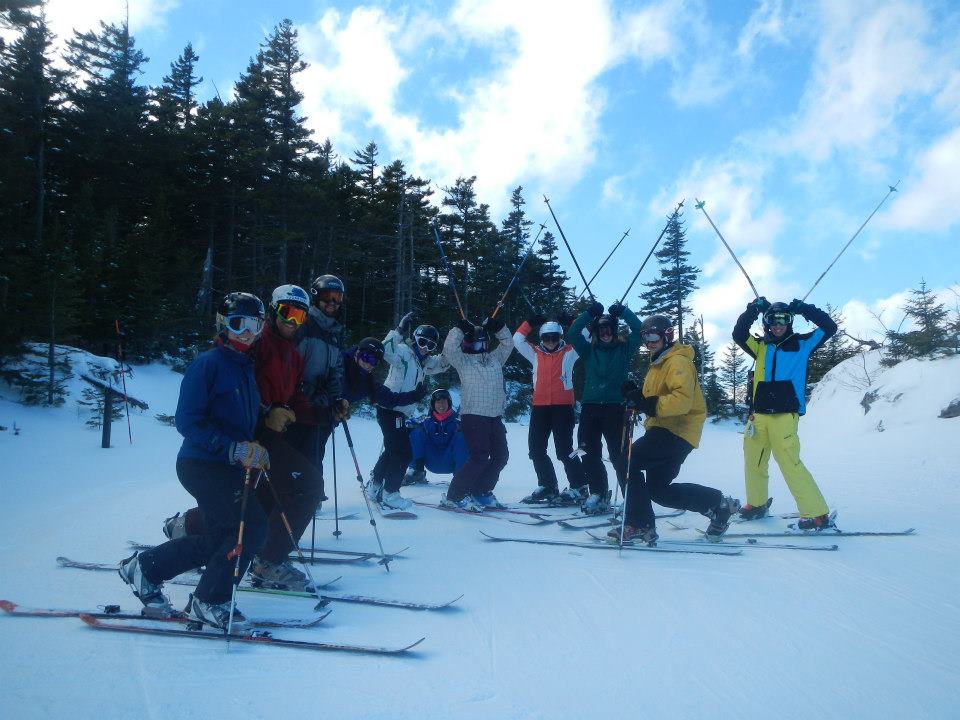 During the winter, the adventurous NUHOC members use the Loj as a base camp after a long day of skiing, snowboarding, ice climbing or snowshoeing. Summer activities include; camping, hiking, climbing, canoeing and fishing. VP Martino acknowledges the importance of the Loj, which was my favorite part of my experience with NUHOC. "It's an integral part, but it's not the only part," Martino said.
The Loj is certainly is not the only part of the NUHOC experience. NUHOC runs trips to other parts of the Northeast, visiting Acadia National Park in Maine and the Boston Harbor Islands. Member-led trips are announced at every meeting, extending the invitation for students to join them in various outdoor activities. There's a great variety of outdoors activities that NUHOC members participate in, both within the club and through external events. "If you're in this club and you're interested in anything outdoors, there's guaranteed to be someone who's interested in the same thing," President Eva Dixon said.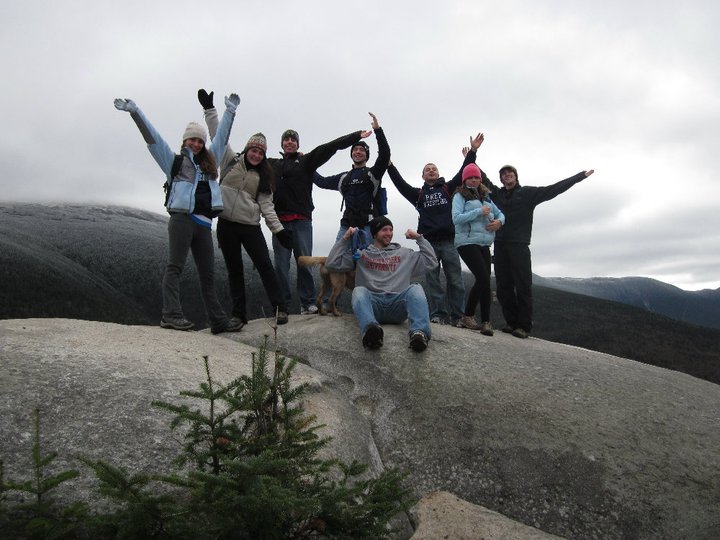 The group readily welcomes new members of all skill levels. In fact, NUHOC offers many trips specifically geared towards those lacking experience. The biggest event of the year is Columbus Day weekend, deemed "NUComers," when over 120 new students are welcomed to the Loj. NUHOC also hosts "Introduction To…" weekends when new members are taught anything from skiing and snowboarding to rock climbing.
NUHOC provides everything from transportation to equipment that members can borrow for trips. "Gear Guy," Keiji Hammond, is in charge of loaning out equipment to members. "We have a locker in Curry with a lot of outdoor gear," Hammond said. "We provide sleeping bags and backpacks, tents and sleeping pads, especially gear that new people might not have."
NUHOC members are in it for life, with a strong alumni network that stays connected to the organization. It's no surprise that NUHOC members stick with the club. VP of Communications Mallorie Stanley was hooked on NUHOC when she came looking for opportunities to snowboard. "When I came to NUHOC, everyone was so amped about everything they were doing," Stanley said. "I think that's the thing that keeps people coming back. Once you come up to the Loj and experience what it has to offer, you get addicted."
It's really no mystery why so many students are a part of the Huskiers and Outing Club. If you'd like to experience NUHOC for yourself, join the sea of warm, friendly faces on Wednesdays at 7:30 p.m. in 300 Richards.