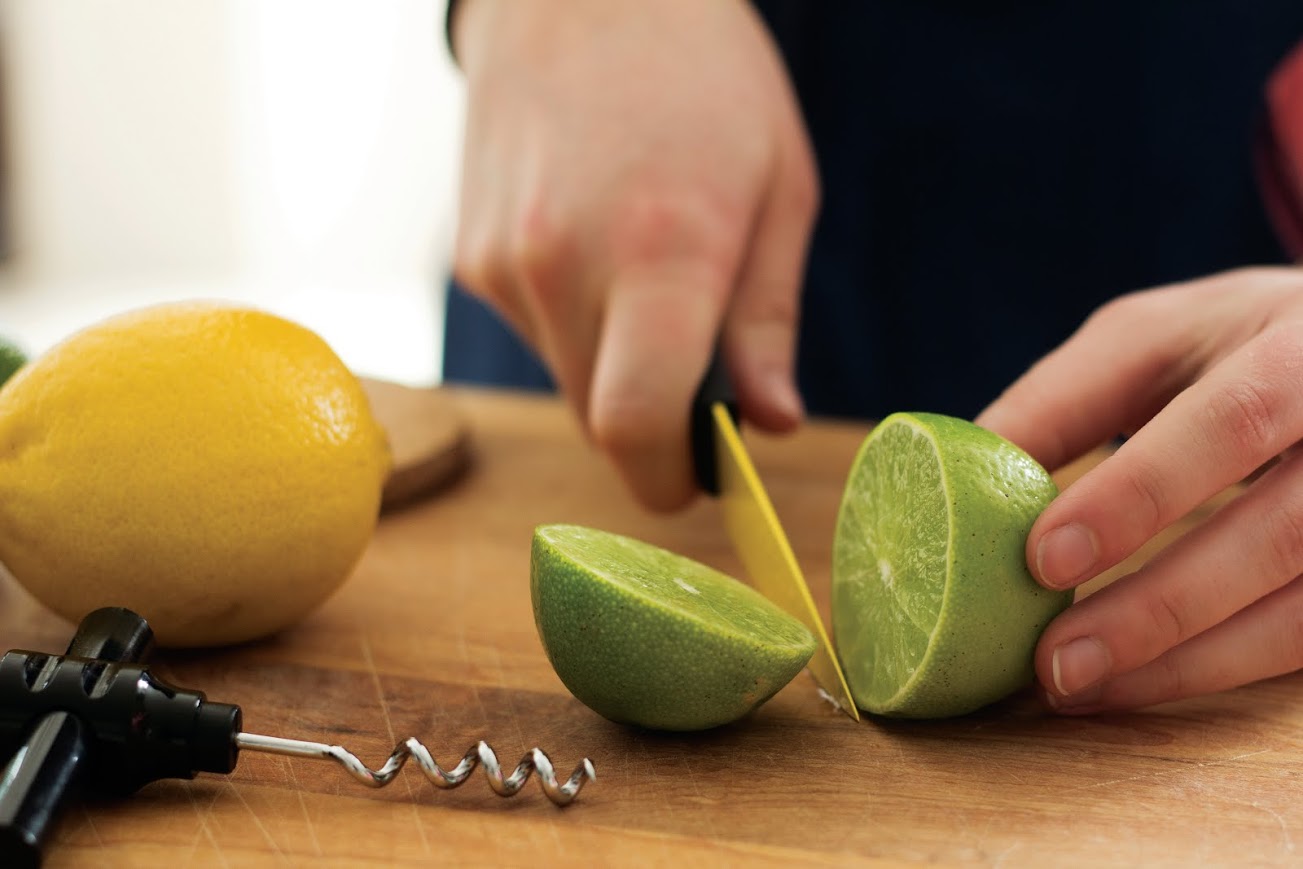 Photos by Jackie Keffas
Let's get one thing straight: Just because you're a poor college student, your drinks don't need to taste like nail polish remover or glorified cat urine. This is America, where you deserve the best regardless of how much you make per hour, and this budget mixology guide is about to turn that dream into a reality.
The math is simple. If the average student spends $7 a drink when he or she goes out and has about 10 drinks a weekend, that's $70. Instead, you could stick to our cheap mixes that average about a dollar a drink, or $10 a weekend, and end up saving $3,120 a year. That's a sweet trip to Cancun — or a couple months' rent for the more practical-minded.
The key to any good mix (and being able to impress people with your great skill) is not only knowing the ideal balance of alcohol to mixers, but remembering to add fresh ingredients whenever possible. Having a couple limes on hand, for example, can turn a painfully average drink into one worth Instagramming.
But since basic mixology isn't everyone's strong suit, here are eight basic, original and classic recipes to always have on hand if you're part of the 21-and-over crowd. Best part is, whether you use expensive brand names or the stuff that comes in plastic bottles, they'll still taste great. Just remember: The lower the price, the greater the hangover.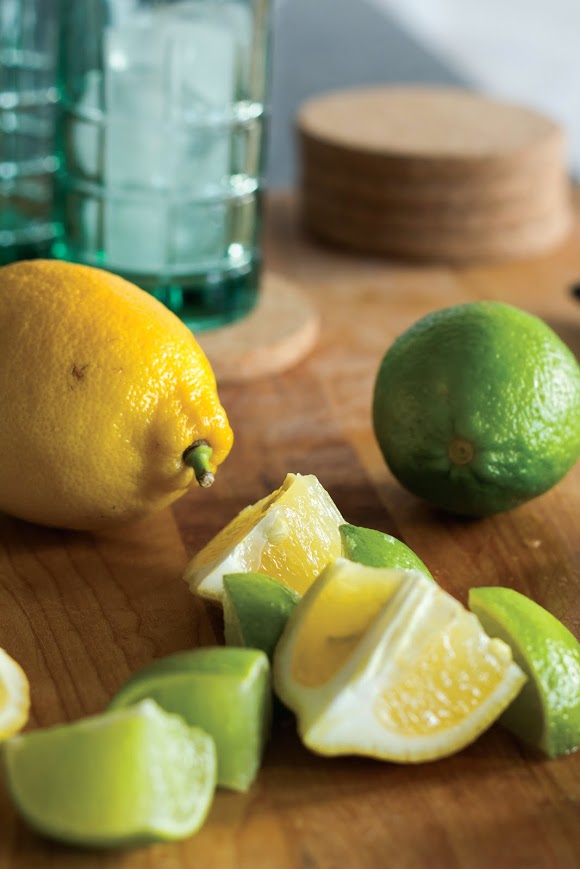 The Ginger-Melonoff (*)
This two-ingredient wonder is exactly what you need, if what you need is a sweet, dirt-cheap drink to start off the night. Surprisingly flavorful and dangerously easy to sip, this mix is perfect for picky drinkers looking to get their party on for under a dollar.
Cost per drink: $0.70
Percent alcohol: 15.8 percent vodka
Ingredients:
1 shot watermelon Rubinoff
8 oz. ginger ale
Lynchburg Lemonade
Whisky or SoCo your thing? Try this charmingly basic mix of "lemonade," or sweet and sour plus Sprite along with the comforting pungency of whiskey and a hint of triple sec sweetness.
Cost per drink: $0.90
Percent alcohol: 14.3 percent whiskey, 14.3 percent triple sec
Ingredients:
1 shot whiskey
1.5 oz. sweet and sour mix
1.5 oz. triple sec
6 oz. Sprite
Hair of the Husky (*)
No need to rub his nose for luck with this one; the subtle combo of sweet and sting will leave you with more liquid luck than touching a shiny statue ever could.
Cost per drink: $0.95
Percent alcohol: 15.8 percent whiskey
Ingredients:
1 shot whiskey
4 oz. Arizona iced tea
4 oz. Coke
Fresh lemon wedge
The Huntington Dash (*)
You know the move. Now try the drink that gets its name from students narrowly avoiding cars and trains all day long. To really take this mix to the next level, try adding a tablespoon of fresh lemon juice.
Cost per drink: $0.97
Percent alcohol: 15.8 percent vodka
Ingredients:
1 shot vodka
4 oz. Sprite
4 oz. sweet and sour mix
A dash of grenadine
Fire Beer
Fire Beer, or the zesty combination of beer and Fireball, is quickly becoming a staple in the world of college drinking. And while Keystone may not be your ideal beer, toss a little cinnamon whiskey in there and you'll find yourself standing on tables, shouting "FIREBALL!" to everyone around you.
Cost per drink: $1.04
Percent alcohol: 84.2 percent beer, 15.8 percent whiskey
Ingredients:
1 can Keystone Light
1 oz. Fireball whiskey

The 407 (*)
When in doubt, 407 it out. This classic leaves its drinker smiling and content, thanks to the sweet notes of peach and cranberry wrapped in a blanket of ginger ale.
Cost per drink: $1.21
Percent alcohol: 16.6 percent vodka, 16.6 percent peach Schnapps
Ingredients:
1 shot vodka
1 shot peach Schnapps
3 oz. cranberry juice
3 oz. ginger ale
Fresh juice from half a lime

Pomegranate Margarita
As an ode to the magic that is Cactus Club pomegranate margaritas, here's our own homemade version for the tequila-loving DIYer in all of us.
Cost per drink: $1.68
Percent alcohol: 16.6 percent tequila, 16.6 percent triple sec
Ingredients:
1 shot tequila
1.5 oz. sweet and sour mix
1.5 oz. triple sec
Fresh juice from a whole lime
2 oz. pomegranate juice
Blended with ice

Virgin Tropical Love
Being under 21 can be a real bummer sometimes, but whenever you're feeling blue, just whip up one of these bad boys and watch palm trees appear outside your window.
Cost per drink: $0.51
Ingredients:
4 oz. pineapple juice
4 oz. mango juice
A splash of coconut milk
(*) signifies original drinks
_____________________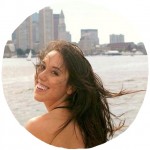 Hannah is a third year Communications student and certified bartender from Los Angeles and the Web Director of Woof Magazine. Her work has been featured on the Huffington Post, Dog Sport Magazine and by Northeastern's Study Abroad program as well as the social media pages of Sigma Sigma Sigma National Sorority and the American Kennel Club. When not obsessing over Whole Foods, you can find her on co-op, sipping vegan milkshakes and talking How I Met Your Mother on the Curry sun deck with her sisters.