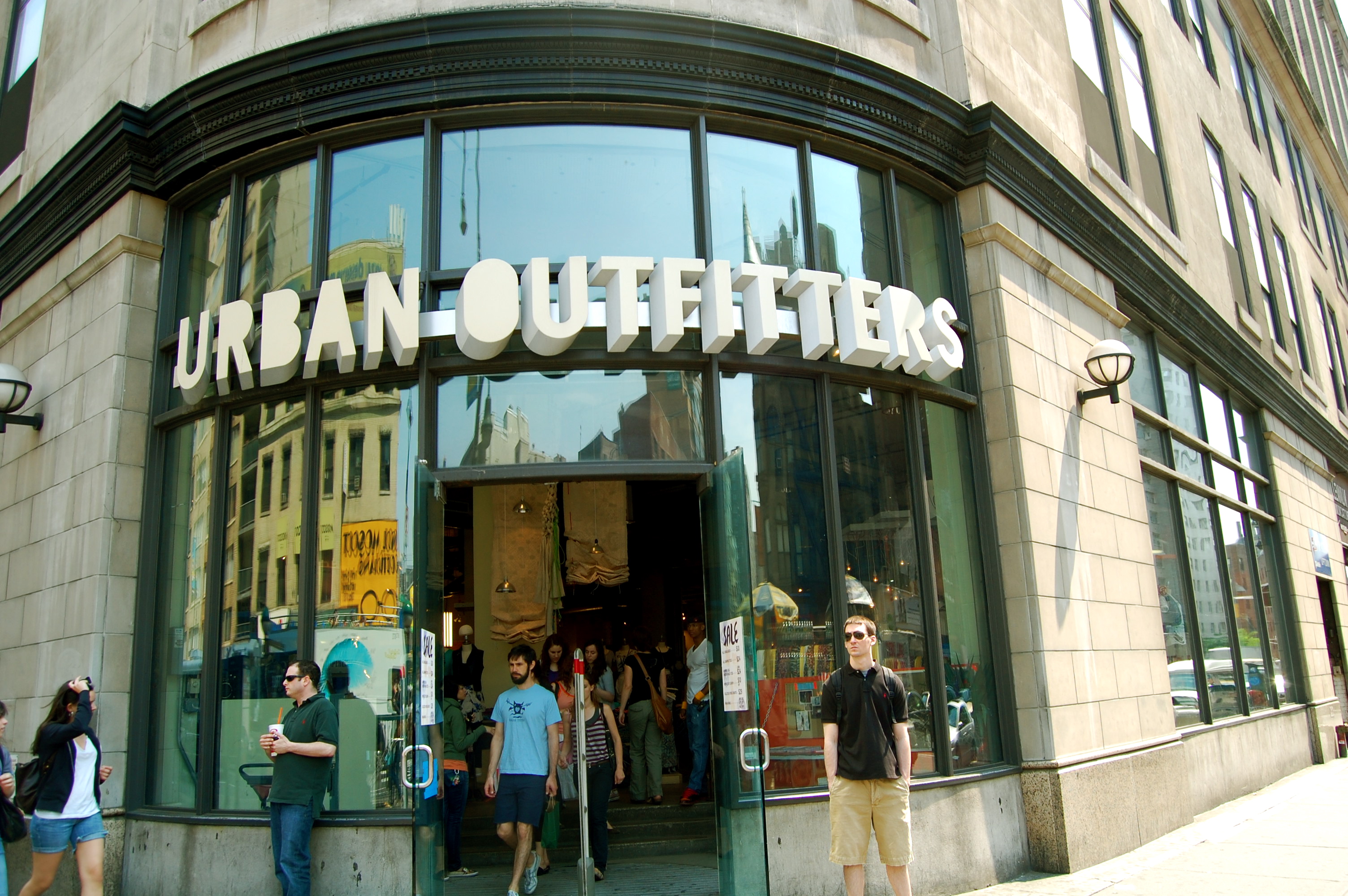 A worn university sweatshirt soaked with red, blood-like splattering projects its image through a computer screen. The words "Get it or regret it" lead the item's adjacent description box. No, this is not an advertisement for a Halloween costume. This sweatshirt, which appears to reference the 1970 Kent State University Massacre that left four students dead, is the latest in a string of controversies surrounding retail company Urban Outfitters in recent months. However, while public criticism of the company appears to be increasing, so do Urban Outfitters sales.
"I think they need to differentiate between 'trendy' and disrespectful," said Emma Carleton, a Northeastern communications major who called herself a frequent Urban Outfitters shopper.  "No, I would not wear a shirt like that. Not even for Halloween. It's very disrespectful," she said.
Shortly after the sweatshirt was pulled from the company's website, Urban Outfitters released a statement on its Twitter page apologizing for the product, "Urban Outfitters sincerely apologizes for any offense our Vintage Kent State Sweatshirt may have caused. It was never our intention to allude to the tragic events that took place at Kent State in 1970 and we are extremely saddened that this item was perceived as such."
However, some students were not swayed by the company's apology, "It's kind of disgusting," said health science major Chloe Mann in reference to the "vintage" sweatshirt.
Kent State University officials released a statement on their website on Sept.15 in response to Urban Outfitter's sweatshirt. The statement reads, in part, "We take great offense to a company using our pain for their publicity and profit. This item is beyond poor taste and trivializes a loss of life that still hurts the Kent State community today."
Employees at Urban Outfitters' Newbury Street location declined to comment on the controversy.
This is not the first time the company has shocked consumers with "edgy" messages. In May 2010 Urban Outfitters came out with a T-shirt featuring the phrase, "Eat Less." The shirt drew national attention and criticism for what some hailed as a "pro-anorexia" message.
"I'm an eating disorder survivor. That [shirt] makes a giant problem worse. The media is such an important part about how young girls see themselves," said Northeastern sophomore Daniella Emami.
In January 2014 the company released a shirt with the word "Depression" sprawled across the front. Once again, Urban Outfitters faced criticism for what appeared to be a statement about mental illness. However, some saw the shirt as an artistic expression, "I don't think it's edgy," said international affairs student Fiona Laux, "But it could be a message about how depression weighs on you." The company later took to Twitter to say that "Depression" was the name of the company that made the shirt.
"It's a little bit offensive. I wouldn't wear something like that," said Allison Morgan, a nursing student. Though criticism of the company's controversial products has been widespread and frequent, Urban Outfitters may be having the last laugh.
Despite the most recent backlash, Urban Outfitters has not experienced a decline in sales. The stock value of the company had risen 0.49 percent when the Nasdaq closed the day after the Kent State University sweatshirt was released. In addition, Urban Outfitters Inc.'s most recently reported quarterly sales of $811 million, up $125 million from its quarterly sales reported in April, according to the company's public income statement.
So does Urban Outfitters' success in the face of controversy mean that shock value equals sales? A consumer psychology expert and Golden Gate University professor thinks so. In an article by TIME magazine, Dr. Kit Yarrow said "In some ways it's a little bit appealing to consumers to connect with a store that's on the edgier side, and that's one of the ways the store tells consumers they're pushing the boundaries and aren't your parents' lame old store," she said.
However, if Urban Outfitters' version of "edgy" is the new trend, you can count sophomore Chloe Mann out. "I wouldn't shop at Urban Outfitters," she said, "It's overpriced and offensive."