Hello music enthusiasts! I know it's been a while but I'm officially back with great new music for your enjoyment! With homework already piling up and commitments doubling over, I've decided to revamp my own back to school playlist with new tunes perfect studying–or better yet, when study time is over!
I've crafted the Back To School playlist to fit what I call "The 3 Moods of College" also known as chill time, turn up time, and pump up time. Here are a few of my favorites.
CHILL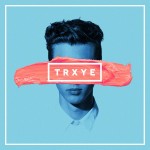 1. Gasoline – Troye Sivan
YouTuber turned international pop-star? No big deal. Troye Sivan has taken the world by storm this summer after the release of his first EP entitled TRXYE and I couldn't do you all the disservice of keeping him to myself. Make sure you check out the rest of his EP once you're officially consumed by his effortless music stylings – which you will be.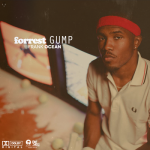 2. Forrest Gump – Frank Ocean
Yes, I'm fully aware the Frank Ocean's debut album Channel Orange came out over 2 years ago, but that does not mean this song isn't worth sharing. As of late, this jam has helped me study, relax, and get over a few difficult situations, so give it a listen if you haven't already! If you have, listen one more time for old time's sake. After all, there's no such thing as too much Frank Ocean.
TURN UP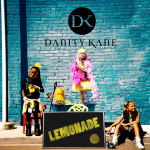 3. Lemonade – Danity Kane (feat. Tyga)
If you are asking yourself this question; "Wow how is Danity Kane still around?" I would direct you to this total turn up jam immediately thereafter. Reduced to what they call themselves DK3, these ladies have graced with a perfect for party-time song featuring Tyga. Give it a listen and make sure you add it to your night out playlist. You won't regret it!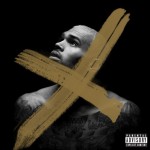 4. Came To Do – Chris Brown
Say what you like about Chris Brown (because there is much to say), but the boy knows how to make a great party song. A great single off his latest album X, Came To Do is another party ready jam that I instantly added to my own Turn Up Time playlist. Also, if you can muster the strength, listen to the rest of Chris' album because it is actually quality stuff!
PUMP UP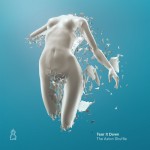 5. Tear It Down – The Aston Shuffle
Every college student needs a good pump up jam, for the gym, those nerve racking minutes before a test, and even for a spur of the moment dance session. One of my good friends showed me to this song this summer and I was hooked. Be sure to listen to this dance tune and let me know what you think!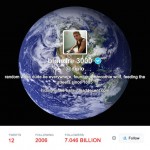 6. Biggie Bounce (feat. Angger Dimas & Travis Porter) Tony Romera Remix – Diplo
Diplo, Diplo, Diplo. You probably didn't go the entire summer without hearing one of his mixes, and with good reason. This man deserves to be on everyone's pump up playlist, no questions asked! If you haven't already listened to his latest album Random
White Dude Be Everywhere, head over to your nearest mobile device and prepare to be amazed.
Well, that's all for now! Make sure you check out the Spotify playlist and happy listening!
xoxo