The warm sunny days of summer are long gone and we've all welcomed fall with cozy sweaters and pumpkin spice lattes. It's nice to look at the fall scenery from your window, but take some time to get out of the apartment or take a break from Club Snell and go out and embrace fall by taking part in some of the season's traditions. There is no better place to be during in the fall than in New England and there are plenty of events at Northeastern and the Boston area that you don't want to miss out on.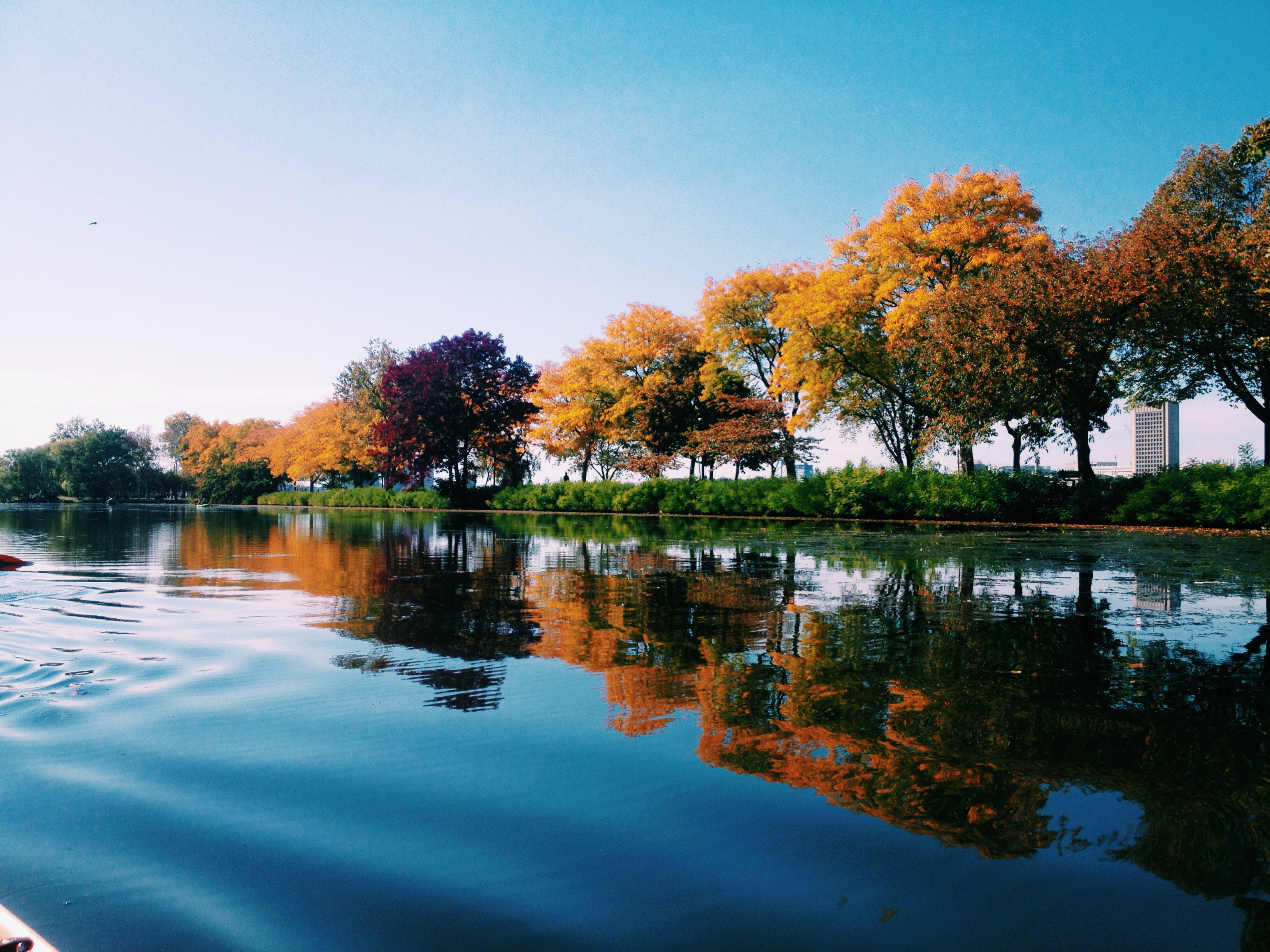 Seasonal Activities
Pumpkin Carving
If you're feeling creative this season, carve a pumpkin with a friend or two, or even make it competitive and sign up for a pumpkin carving contest! For you competitive pumpkin-carvers out there, there are two events on-campus where you can show off your artistic skills. Every October, NU Dinning hosts the Annual Great Pumpkin Carving Contest at Levine Marketplace. Each year, 50 students are randomly chosen from a pool of people to participate with a friend with the chance to win cash prizes. The pumpkins are displayed at the Exhibition Kitchen the following day and the top three pumpkins with most votes and Facebook likes get cash prizes of up to $100- in addition to bragging rights.
If you miss this event or were hoping to be one of the lucky 50 chosen to participate but didn't get picked, you get a second chance at RSA's Pumpkin Palooza. This fall tradition happens at Centennial Quad and in the past, people have participated in other fun activities such as potato sac racing and donut and pie eating contests. If binge-eating for prizes isn't your thing that's alright, you can still enjoy free food at the event, such as caramel apples and cider. As a bonus you can also pick your favorite pumpkin from the patch and take it home.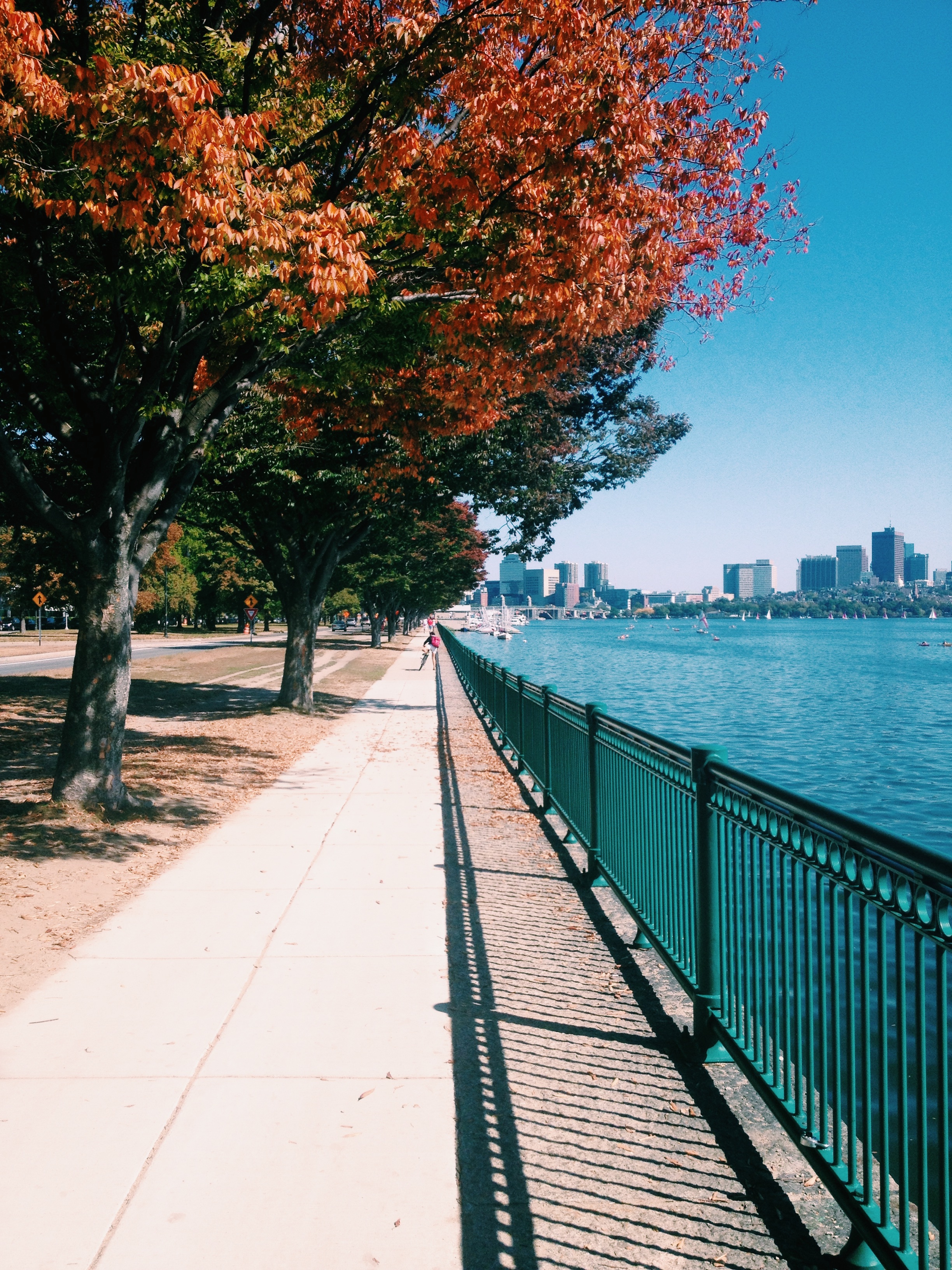 Northeastern Fall Traditions
The Underwear Run
Another great Northeastern fall tradition is the infamous Underwear Run that takes place on Friday night of parents weekend. Every October hundreds of NU students gather at the Spear Star wearing next-to-nothing and run through the streets of Boston to prove that this is a college city and give visiting families a glimpse of what their kids do at the reputable college they attend. Runners run through the streets and through the Prudential Center before ending back on campus. It's a great time to let loose and act like kids, or even maybe blow off some steam from the tension that having your parents and family visiting for the weekend may cause. The Underwear Run tradition was born in 2006 when Story Wibby, who graduated from Northeastern in 2010 with a degree in mechanical engineering, organized the first run, along with a few friends. Ever since, it has become a must NU tradition.

Husky Hunt
If you like extreme competitions, RSA has the perfect event for you: Husky Hunt. Traditionally held on Columbus Day Weekend, Husky Hunt is a 24-hour scavenger hunt with clues all over Boston and the surrounding areas. To participate, teams have to qualify by taking a quiz that is close to impossible and the first 50 teams with the highest scores are chosen to participate. The race consists of solving riddles to find clues, perform ridiculous activities and win bonus points at hourly challenges. If you like competition and don't like sleep, gather twelve of your closest friends and sign up to participate in this year's Husky Hunt. The amount of sleep you will get is close to none, but the amount of fun you'll have with your friends will be endless—considering you are still friends after being together for 24 long hours of intense competition.
After RSA gathers and evaluates all teams' results, all participating teams are invited to go to a boat cruise party at the Boston harbor where the top teams are announced. In the past, prizes for first-place winners have included airline tickets and iPads for all team members, among others great prizes!
Homecoming
In November, show your Husky Spirit by taking part in some activities during Homecoming Week. Some of the week's main events include election of Mayor of Huntington Avenue, meeting the homecoming court, Red and Black Day Fair and a Husky decorating competition among other events filled with school spirit. This year don't miss out on the chance to support NU Athletes attend a couple of sports games.
The week ends Saturday night with a big game of Hockey versus UNH, so get your tickets, wear red and black and go NU!
Be on the look-out for all these events taking place in the Fall semester and take advantage of the season to participate in these great activities.