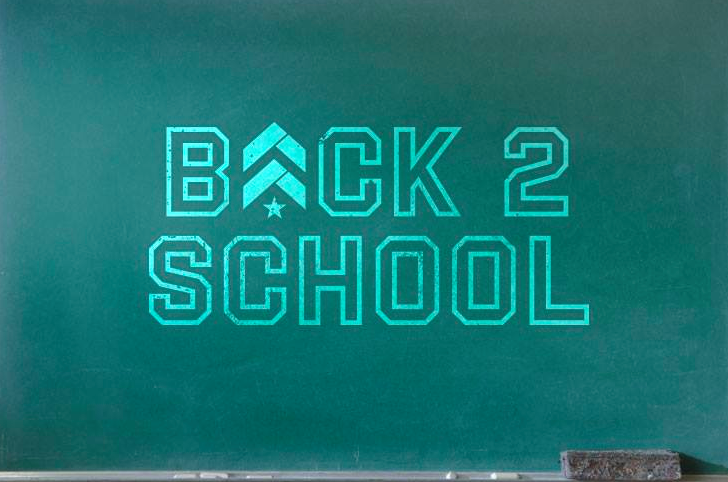 Boutique fitness classes are nothing new to the Boston workout scene but while many get deterred from the "pricey" commitment, we luckily manage to live in a city overwhelmed with a hefty student population. The owners of these franchises have taken note and each month I'll give you the deets on the way to get the most bang for your buck by taking advantage of some awesome deals to cash in on!
So what exactly is Barry's Bootcamp? Started as Los Angeles-based company, it now has established studios across both coasts, including cities such as Miami, San Francisco, New York City, Nashville and since last October, Boston. The classes pair traditional boot camp-style workout routines with high-energy tunes and red disco lights.
The class is split between high-intensity cardio and weight lifting and the key to the workout is not knowing what to expect. No single class is the same and the unpredictable nature of the regime keeps it fresh and effective. There have long been studies to show the benefit of utilizing interval training to not only lose weight but to maintain fitness. There is a reason Barry's Bootcamp has such a strong following, including celebrity fans such as Jessica Biel and Kim Kardashian. I recently sat down with Barry's Boston's co-manager, Brian P. Weller, to discuss what makes Barry's such an amazing workout—is just hype?—as well as some of his biggest fitness tips for students.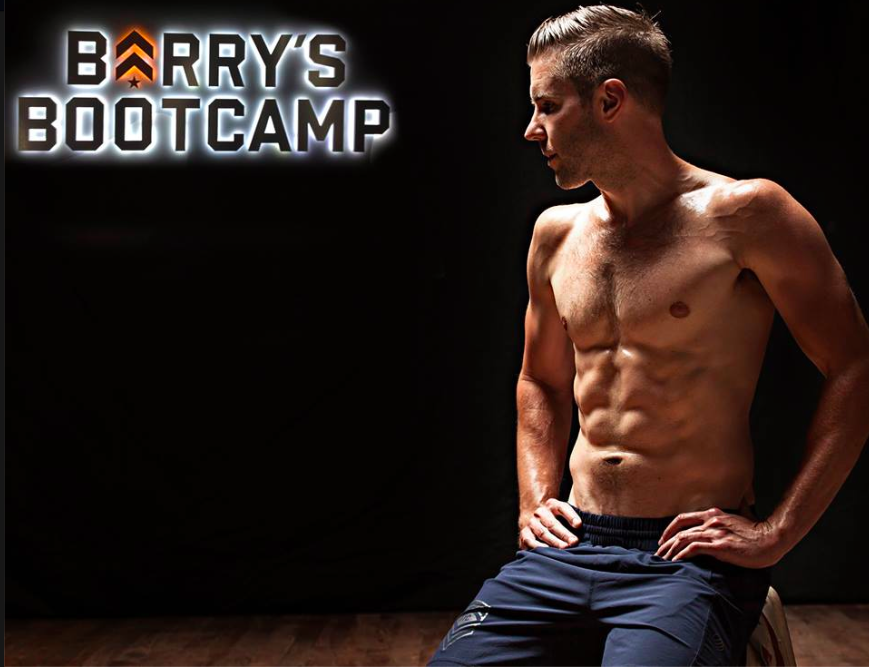 Why is High Intensity Interval Training (HIIT) so effective?
It is a myriad of things: First it keeps your body guessing. Everyone has heard about workout plateaus and how doing the same thing your body adapts to it. Your body finds the most efficient way to combat that exercise. So if you sit and do a chest press forever your body is going to find the most efficient way to do a chest press. What we do at Barry's is we always try to mix it up. We are throwing different variations together and different moves all the time.
Interval training is little bursts of high intensity workouts. It basically gets your heart rate extremely high, we do that on the treadmill then you will come down on the floor and do strength training. The combination of the two increases something called EPOC, exercise post oxygen consumption. Running alone has great EPOC. But when you stop running your EPOC goes back to what it was post working out. When you strength train your EPOC stays elevated some studies have shown for up to 48 hours. This means that if you go to Barry's then go to class you will have a higher metabolism, your body is at a ready state, its processing food differently versus the person sitting next to you who just rolled out of bed.
What if I am a Barry's virgin? What can you expect on your first time in the studio?
My hope is that you are going to come into a room full of smiling faces.  Barry's is a welcoming atmosphere and we strive on being more than just a gym. The trainers and staff here all care who you are and want to get to know you. You will check in, go to our amazing locker room—fully equipped with showers, Malin+Goetz products and fluffy white towels. Then you will wait until you get called into the red room and in there it's all business.
What signature workout moves do you swear by?
I personally think that if you don't work legs on any given day you are selling yourself short. Legs have the largest muscle groups and they are basically the furnace of the body. If you work them your metabolism will go up. I love squats and dead lifts because it gets it all and engages most of the leg muscles. I also love pushups because again it will get everything your lower back, your core, your triceps.
Winter is coming soon, how can you stay motivated through the colder months to stay in shape?
Well it's always hot in here [at Barry's]. Staying motivated is different for different people. Our generation knows the benefits of working out much more than maybe our parents or grandparents. As students you are always going on trips, winter and spring breaks, and sooner or later someone is going to touch your body that is not you—you better make sure those abs and butt are nice and tight.
Any fun events that are coming up at Barry's to be on the lookout for?
We are hosting a Luau party, basically a "Christmas in Hawaii" theme. We'll be teaching the class in hula skirts and have coconuts with themed drinks to celebrate after we sweat it out. The date hasn't been finalized but keep your eyes peeled on our Facebook page for details.  We are also planning on coming to Northeastern to do a special event so be ready for that! 
Barry's Boston is located at 30 Chauncy Street [directly opposite the Downtown Crossing and Park Street stop] offers several student discounts:
Student discount packages include: $20.00 for a single class, $175.00 for a 10-class pack, and $150 per month-3-month package. Email boston@barrysbootcamp.com with a copy of your student ID and full semester schedule to be eligible or bring hard-copies to your next class! Also Barry's Bootcamp is a percipient in ClassPass, a cheap way to combine several classes from a variety of studios around the Bean.
Libby Leyden-Sussler, journalist, world traveler, and fitness fanatic. Follow my adventures in Boston and abroad on Instagram and Twitter.