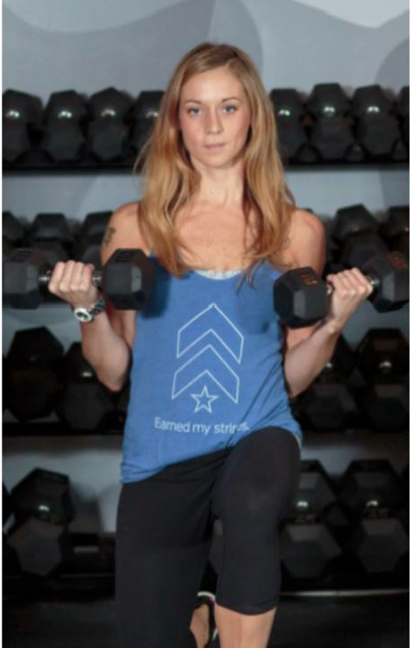 Music and exercise go together like red wine and chocolate, though they end up being a whole lot better for your waistline. Have you ever wondered just how your fitness instructor picks what songs you sweat it out to? I sat down with Kelly Whitaker, spin instructor at Recycle Studio and trainer at Barry's Bootcamp, to discuss just how those killer playlists are put together and what makes music such an important part of her life.
Q: So you hear new music all the time, but what specifically signals in your mind "This will be a good song for my class"?
A: When it comes to spinning it's so beat orientated, so as long as the song has a really steady beat that's pretty clutch, especially if you are doing a long hill track, it gets everyone in sync. For a bootcamp-type class I would say anything with a good drop, especially when you are sprinting it gives people that little extra push to go just that much faster.
Q: How much do you actually rely on the music to motivate the class?
A: I rely on it even more so than my own cues. I think it's really important for everyone to all hear that same beat, and when everyone is listening to the same beat it's easy to get everyone coordinated as a group.
Q: How much of your own personal taste in music gets incorporated into your classes?
A: It's totally what I want and I jam out to! I always play songs that I love, it's harder to get everyone motivated if I am not feeling the song, so I try to create playlists that I like and hopefully everyone else can be on board. It also brings a sense of your own personal style to each of the classes and let's you bond with your clients on a different level.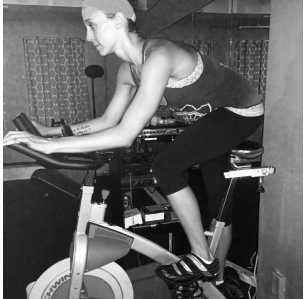 Q: What apps, tools, etc. do you use to make your playlists?
A: I use Spotfiy to make my playlists and when I am playing them in classes, and I love Soundcloud because it has everything and use it to find unique remixes.
Q: How do you find new music? And just how much time do you spend putting together playlists for your classes?
A: I listen to Spotfiy radio and it will recommend songs. I also take other classes to find songs as well as I am surrounded by Pandora radio at work, so I am always taking notes of music I haven't heard yet. Putting together playlists is pretty much my life right now! Putting together the order of the songs, making sure there is never a gap in the music, it definitely requires a lot of planning. It's also important to change the music, you never want people to get tired of hearing the same songs each class. I love music and I want to pass that on to other people as well.
Q: Who are your go-to artists?
A: I love Tiesto and David Guetta. And you cannot go wrong with some old-school hip hop.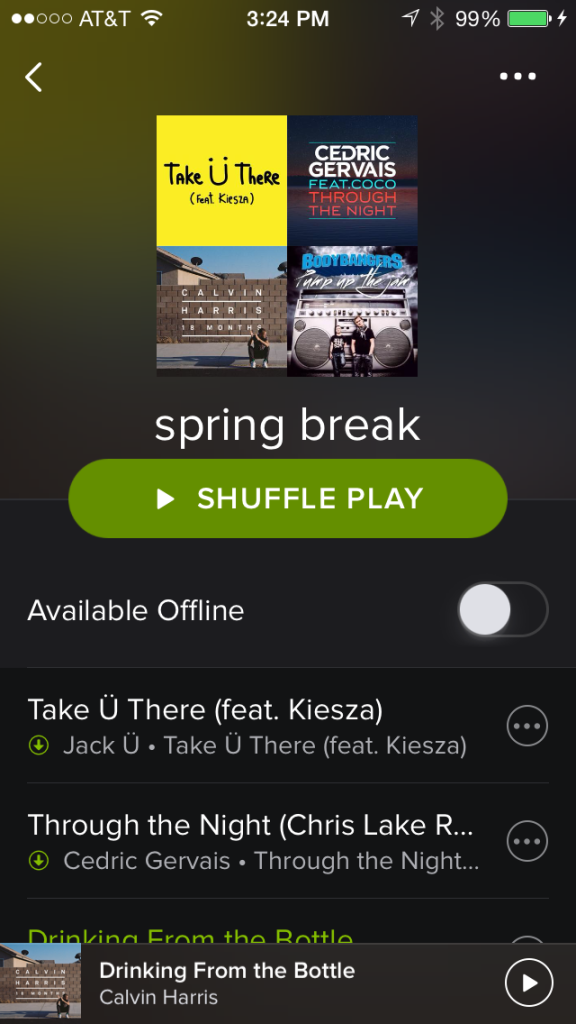 Whitaker put together a "Spring Break" playlist to get all you Northeastern Huskies pumped for vacation and to prepare to bare all in that new swimsuit you'll be rocking on the beach! Want to hear more: Follow Kelly on instagram @kjw227 and on Twitter @kweeezy227!
Spring Break Jams 2015:
Beyonce- Grown Woman
BodyBangers- Pump Up the Jam
Calvin Harris-Drinking from the Bottle
Hypercrush-Rage
Jack u-Take u there
Iggy Azalea- F**k Love
Hozier (DJ Mike remix)- Take Me to Church
Cedric Gervias (Chris lake remix)- Through the Night
Tiesto/Tegan & Sara- Feel it in my Bones
Dillon Francis- Make it Bounce
Libby Leyden-Sussler, journalist, world traveler, and fitness fanatic. Follow my adventures in Boston and abroad on Instagram and Twitter.