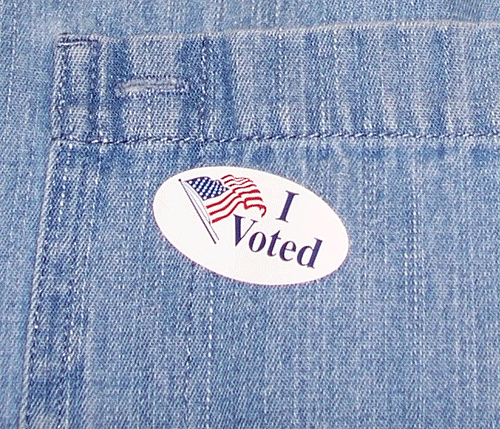 In middle-school student government races, most platforms centered around who would up the frequency of pizza in the cafeteria or play hardball for the swankiest student lounge. Now, with Northeastern's seemingly endless supply of pizza and colorful pod chairs, demands have appropriately matured as students today across the country are using their power to ask for a more socially and environmentally responsible campus.
This year, five on-campus groups crafted student proposals, or referendum questions, that will be included with the annual student government vote starting March 26. While any group on campus can run a referendum campaign, not all make it through the vetting process, which includes approval from the Student Government Association, at least 750 undergrad signatures supporting the appearance of the question on the ballot, and a majority vote from at least 20% of the student population.
This Year's Questions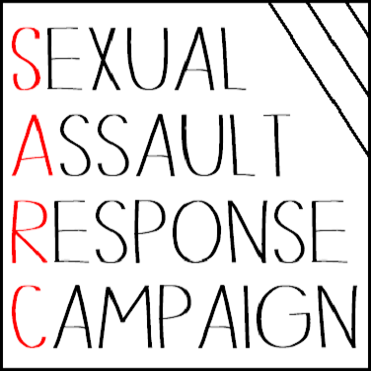 Here are the three out of the five referenda campaigns started earlier this year which will appear on the ballot for you to vote on:
1. The addition of a Gender and Sexual Health Resource Center, by Sexual Health Advocacy, Resources, and Education/SHARE's sub-group, the Sexual Assault Response Campaign.
SHARE's Martha Pearson (CSSH, '15) sees the Gender and Sexual Health Resource Center as an essential addition to our community as "people are becoming more and more aware about rape culture and consent but they don't know about what survivors have a right to under law and why its dangerous for them to not have access to the services they're allotted."
Though Northeastern has the NUPride office and the Social Justice Resource Center, neither is fully equipped to support survivors of sexual assault, domestic violence, or other forms of gender-based violence. Seeing as Northeastern, along with many other schools, is currently under investigation for Title IX violations, creating this central space for discourse, support, and aid services seems a necessary step in addressing this ongoing problem.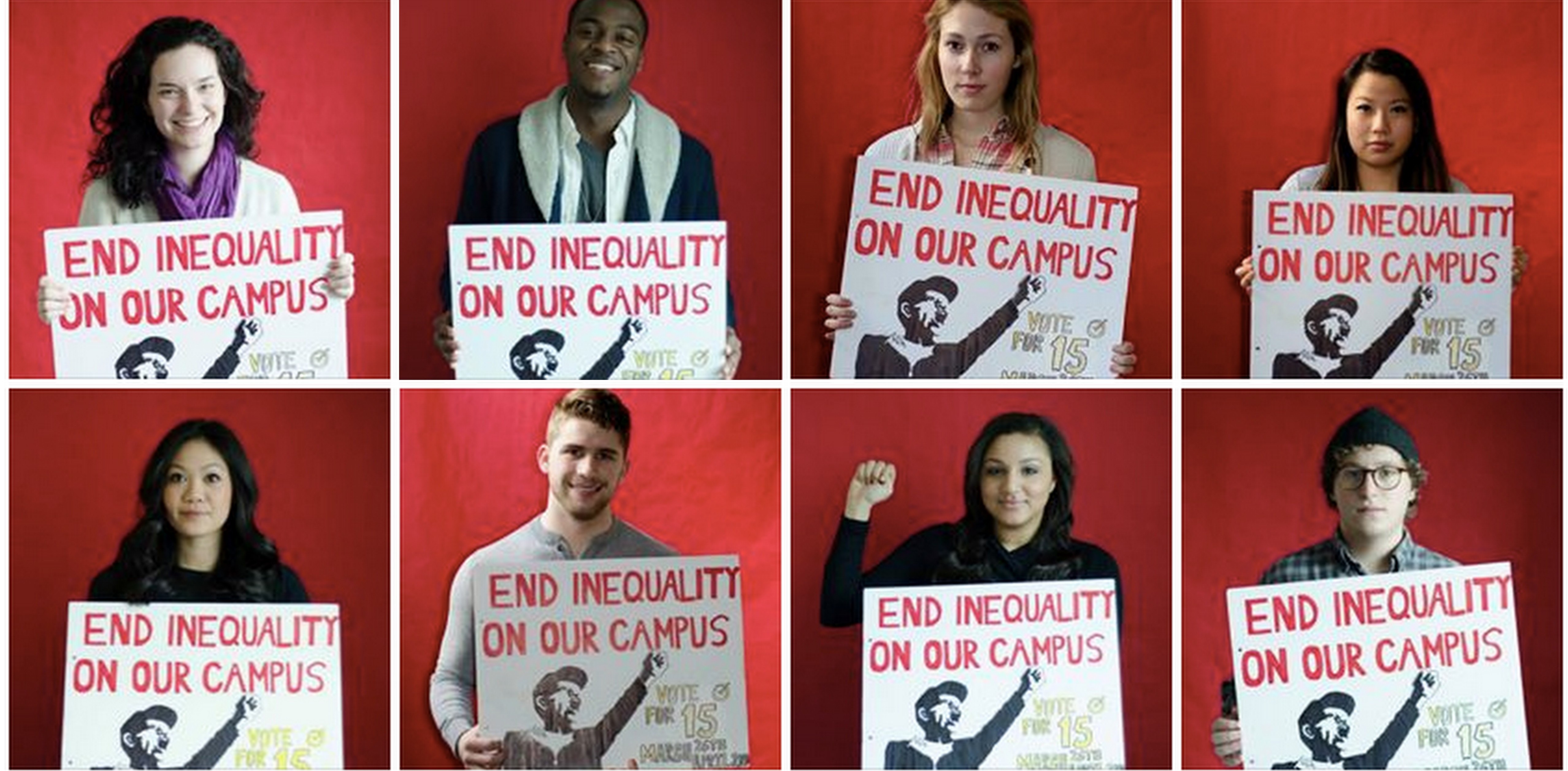 2. Increasing campus workers' minimum wage to $15 an hour.
This question from Socialist Alternative Northeastern/15 NOW NU is a "call for an end to inequality on our campus," similar to the Boston Living Wage Ordinance, and the campus version of the ongoing national campaign, 15 NOW. The idea of the living wage is to combat current poverty wages which are based off of outdated equations about how much money one needs to live. This referendum would insure at least $15/hour for Northeastern's subcontracted campus workers—security guards, janitors, dining hall workers, etc. The question stipulates in its full form that tuition increases will not be accepted to pay for this, and the question will not go into effect if that is what the administration suggests.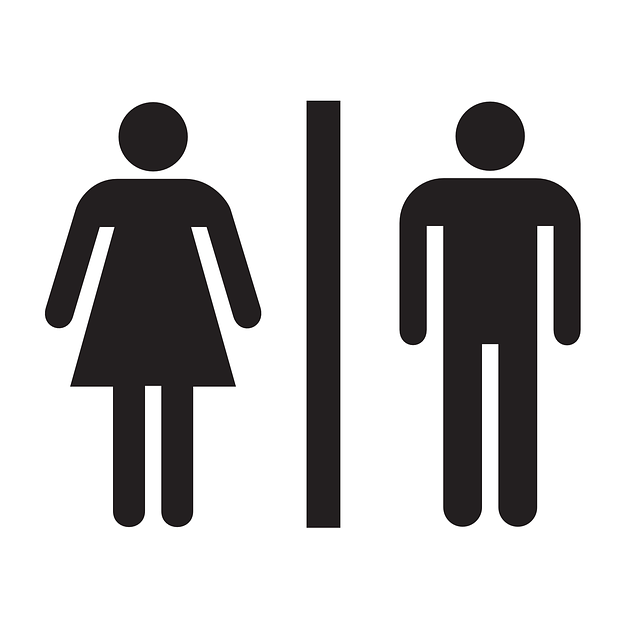 3. Changing all single-stall restrooms to gender-neutral restrooms.
This campaign of the newly formed Queer Student Union, and supported by NUPride, would install gender-neutral signage on all single-stall on-campus restrooms. Says Queer Student Union representatives Daniela Gonzalez-Jatar (CSSH, '15) & Susanna Edens (COS, '15), "this referendum question aims to support students who exist outside the gender binary as well as trans students, particularly trans women, whose safety and comfortability is threatened when using a public restroom."
The ease of picking between a "male" or "female" designated bathroom is a privilege not afforded to those gender-transitioning, or those who feel no particular affiliation to either binary genders. Gender-neutral restrooms are already a mainstay on many college campuses.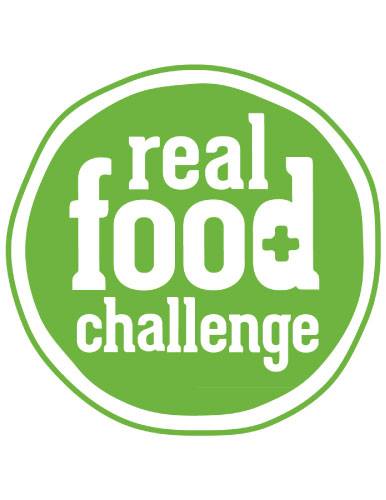 The Questions that Didn't Make It
Real Food Challenge (RFC), whose initiative did not even make it past SGA, works towards systemic change in the higher education food system by getting schools to commit to shifting 20% of their food budget towards sourcing more local, ecologically-sound, humanely raised, and fair trade food. Technically, in 2013, campus administration signed the challenge, but according to Margaret Whittier-Ferguson (CSSH, '17), the university critically amended the document so they "don't have to change [their] pre-existing business practices." This year, "tired of sitting through behind-closed-door negotiation with administrators", RFC planned on campaigning but were stopped at the first hurdle when the SGA were told by the administration specifically not to allow their question on the ballot.
Though Students for Justice in Palestine (SJP) collected over 750 of the necessary signatures to appear on the ballot, their referendum was rejected in an emotionally charged hearing in SGA on March 16th. Their question sought divestment from four multinational corporations—Raytheon, Caterpillar, Motorola and Hewlett-Packard that "sell products purpose-built for violating international law", according to student senator and SJP member Anthony Turner (CSSH, '15).
These companies which Northeastern has money invested in manufacture, among other things, bulldozers, missiles, and racially biased facial recognition software used in the Israeli occupation of Palestine. SJP was clear that the referendum was not intended as one that wholly divested from Israel, but rather from these specific corporations "regardless of which countries contract said corporations."
The Campaign Journey
Campaigning clubs work tirelessly to extend their presence to make their issues known beyond social media, hosting educational workshops and speak-outs, and in the case of Students for Justice in Palestine, even weeklong events.
Outreach is critical since all the participating groups see little awareness of their cause on campus. "Although most people gathering signatures reported a receptive response," QSU reps said, "some students demonstrated transphobia in their fear of gender-neutral bathrooms", confirming the urgency of dialogue about this initiative.
"Students are blissfully ignorant of social justice issues," says NUPride's Trowbridge.  SHARE's Pearson attributes the issue of ignorance to "Northeastern doing a good job of making it look like they're being proactive when really they're still playing catch up with national trends."
The success of Husky Environmental Action Team's (HEAT) 2014 referendum for Northeastern to divest money from fossil fuels may have renewed hope in the power of student mobilization, yet its super-majority win was seemingly not convincing enough as it is now one year later and Northeastern still has no plan to divest.
Even still, the referendum process is not fruitless. "It provides a platform for us to more deeply explore the way that our campus community interacts with the world around us" said HEAT in a recent statement.
In a strong showing of solidarity among student activists, most campaigning clubs have endorsed the others; 15NOW alone has nine endorsing clubs. HEAT is not campaigning through Northeastern this year, but they recently released a statement in support of SJP's rejected referendum, criticizing the school's censorship of student voices. The e-board writes,
This process is not one that actively embraces free speech as an integral part of campus life. That is truly unacceptable…We firmly believe that referendum questions that meet the mandated criteria of student support should, without a doubt, be welcomed and encouraged by those that claim to represent us as a venue for meaningful engagement.
Even those new to Northeastern, such as freshman Audrey Cooney of 15 NOW NU, are already honing in on reform and joining a movement that won't "just quietly [accept] things we can acknowledge as wrong with our university."
Though these campaigns are formulated with a critical view of our university, it is clear that the goal of a healthier, more socially responsible, more humane campus is created out of love towards Boston and the Northeastern community.
To many, these referenda represent students' hope to embrace NU's branding as a global leader with more conviction. It is validation of Northeastern as a place of learning that students are applying their knowledge to challenge systems of oppression. Whether the administration will actively help make our initiatives a reality is yet to be seen, but there is power in the questions themselves to inspire dialogue and support about large scale problems that live within our own microcosm of the city.
Voting will be from March 26 to April 2 on MyNEU. There will be a rally on March 26 at 3 pm at Centenniel to show support for the questions.
*Editor's Note: There was initial confusion over whether QSU wanted to make a statement for the piece or not, so in this most up-to-date version (3/25/15) we have included their perspective.