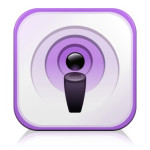 There has been milestones à gogo for podcasts in 2015.  On top of the apparent Golden Age of Podcasting we're enjoying, the podcast world celebrated its very first International Podcast Day on September 30th (move over, Ship-In-A-Bottle Day, Waffle Fries Day et al.). Perhaps more significantly, the podcast turned  10-years-old this summer, as it was in June 2005 that Apple launched the then-new-medium on iTunes. Back then, Apple CEO, Steve Jobs, confidently called podcasts (named after the iPod), "the next generation of radio."
Although, according to  New York Magazine,  Podcast interest waned and download numbers fell especially around 2009 as people moved to online video and music streaming services, Job's prediction rings true 10 years later. Today, interesting, high-quality podcasts out there number in the thousands. And people are listening. According to Edison Research, approximately 39 million people listened to a podcast in the last month. That's an all-time record.
Some correlate podcasts' rising popularity with their economic viability: they are not only cheap to produce but also potentially quite profitable thanks to large advertising rates. But it all goes back to the format itself.
Podcasts resonate because they are convenient to listen to in-transit (a godsend for all of those stuck with long commutes) and because they are by definition a very personal experience. When we pull out our headphones and pull up a podcast, we become insulated from the world around us and taken to a media "safe zone" where it's just us and the podcast host, quietly whispering in our ears. It's an intimate experience, almost as if we were getting a peek into someone's thoughts or overhearing a conversation between friends.
In honor of the Golden Age of Podcasting, here are Woof's not-to-be-missed podcast recommendations.
Radiolab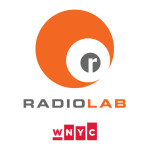 The best-of-the-best, the crème de la crème, in radio documentary… Let Radiolab's excellently named hosts Jad Abumrad and Robert Krulwich take you into a whirlwind of fascinating, idea-driven stories. Radiolab is science, it's investigative journalism, it's an effort to better understand the human experience. And it's all set to flawless atmospheric sound design.
If you are not familiar with Radiolab, the best possible introduction to the program is its "Colors" episode. Listen as Jad and Robert dissect the rainbow, introduce a curious sea creature that sees many more colors than we do and explain, at last, why the sky is blue.
Working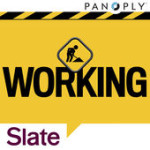 What do people do all day? That's the main premise of Slate's Working podcast as it interviews Americans of very different walks of life to get a glimpse of what a day in their shoes is like. It's all eye-opening stuff. Past episodes include; "How Does a Barber Work?", "How Does a UN Official Work?" and "How Does Stephen Colbert Work"?
We recommend: "How Does a Book Editor Work?". Find out what it's like to read books for a living.
Love + Radio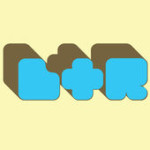 L + R is … weirdly difficult to explain. Basically, it's an interview-driven podcast that features some of the most compelling, gut-wrenching, emotionally charged stories around.
Find out what it's all about with its excellent "Living Room" episode where a woman's new neighbors across the way never shut their curtains, allowing her a crystal-clear glimpse into their intense relationship.
Moth Radio Hour
Each episode of the Moth Radio Hour showcases four to five speakers telling true stories, ranging from the hilarious to the truly tragic, in front of a live audience.
An especially solid episode is "Doctors, Prom, and Ellen", which includes the stories of an Indian high school student encountering racism when he tries to go to prom, a young woman coming out to her grandmother, an elderly Englishwoman having to answer a tough question on her US citizenship test and a doctor making a life or death decision for his sick mother.
Stuff You Should Know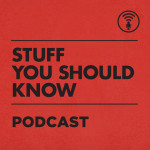 The podcast's name says it all. In each of its 45-minute-long episodes, SYSK features a different, everyday-life topic and teaches listeners all there is to possibly know about it. Things never get too serious though, as co-hosts Josh Clark and Chuck Bryant also aren't afraid to crack a joke or two.
Get your feet wet with SYSK with its "How Blood Type Works" episode for a fascinating discussion on your most essential bodily fluid.
99% Invisible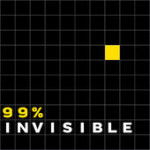 A subtly clever podcast, 99% Invisible is a show about design, architecture, and the invisible forces that shape our world. Hosted by the soft-spoken Roman Mars, 99% Invisible is not only interesting and thought-provoking, but it's also beautiful to listen to.
Though all 99% Invisible episodes deserve a shout-out, especially noteworthy is "Episode 163: The Gruen Effect". Listen and learn how retail spaces are designed to encourage impulse shopping (a little hint: it all goes back to a certain Mr. Gruen, the Vienna-born inventor of the American shopping mall).
Serial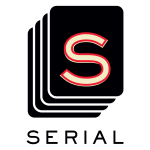 It's difficult to compile a top eight list and not mention the program that had us all on the edges of our subway seats in late 2014. Serial, arguably the first podcast to smash through pop culture consciousness, is investigative journalism told over the course of many installments. In its first season, host Sarah Koenig tackled the story of high school student Adnan Syed, a popular jock convicted in 1999 of killing his ex-girlfriend.
If you didn't get on the Serial bandwagon the first time it rolled around, do yourself a favor and pull up "Episode 1: The Alibi".
This American Life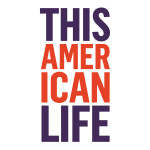 The clear-cut elephant in the room when it comes to podcasts is Chicago Public Media's, This American Life, brought to you weekly by the dulcet tones of Ira Glass.
Because each episode has a different theme (and features a variety of different stories on that theme), This American Life is difficult to describe, but great to experience.
Find out why over a million people download each This American Life episode with the 2001 "Babysitting episode": "stories of babysitters, and what goes on while mom and dad are away."