After coming off a close 69-65 loss against Notre Dame in their first NCAA tournament appearance since 1991 last season, the Northeastern Men's Basketball Team has high hopes for this year. "The experience of coming off a close tournament loss to the ACC champion helps," said senior captain and guard David Walker. "We have the urge of trying to repeat and get back to the tournament."
Walker attributed last year's experience to the team's chemistry. "We really picked it up and came together towards the end of the year. Everyone got along really well," said senior captain and guard, Zach Stahl. Head Coach Bill Coen credited it to the team's attitude. "Anytime things didn't go right, they made it their business to get it right. When you're coaching a team with that high level of character, mental toughness and team first attitude, winning just becomes a byproduct," said Coen.
With four returning starters, the Huskies are an experienced team equipped with five new freshmen added to their roster. However, Coen does not think they should be overconfident with that statistic. "The average number of starters coming back is four and all the coaches are back, which gives you familiarity in preparation, so you're not going to be able to sneak by anybody," said Coen. "You're going to have to earn every win. Even though we have four returning starters, we're average in terms of that statistic in the league."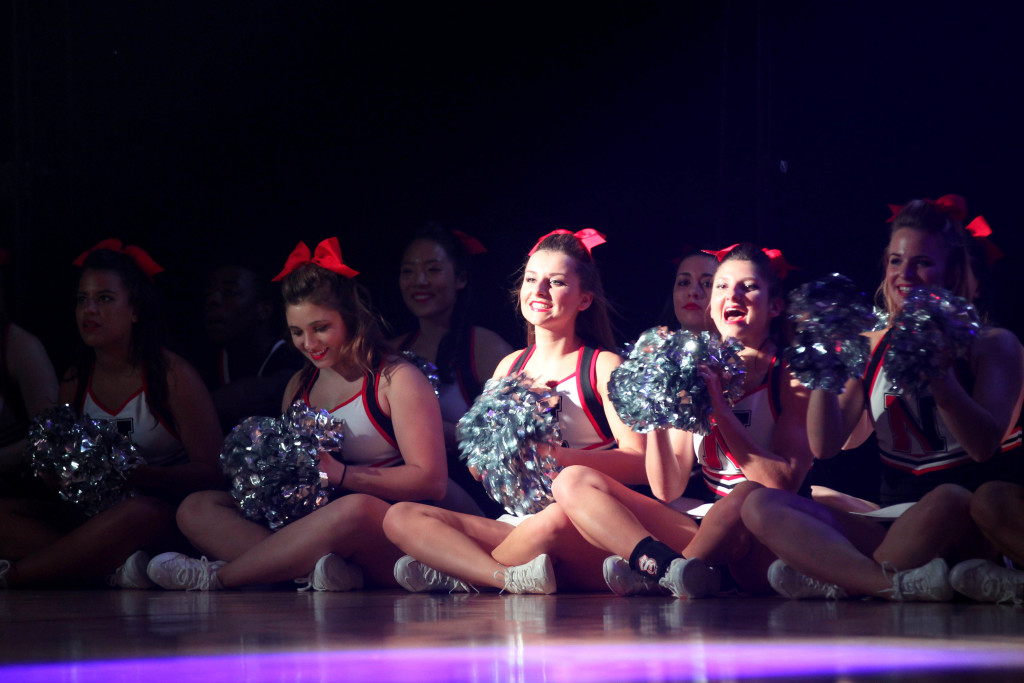 One of the challenges the team faces is the graduation of forwards Scott Eatherton (who led the team with 14.7 points per game according to ESPN) and Reggie Spencer, leaving two positions vulnerable in the front court. "When you lose two guys like that, I don't think you can replace them overnight," said Coen. "But, we do have some talented freshmen and we do have some other people in our program that are ready to step up. Hopefully, collectively, everyone has gotten just a little bit better that we can make up for the loss of Scott and Reggie."  
The loss of two major contributors can lead to doubt in the team. "People are going to doubt you, so it is to be expected, but we know where we stand. We know how good we are," said Stahl.   
With Eatherton and Spencer gone, the team stressed the importance of new leadership. "The tone is usually set by your senior leadership. Those four guys have to set a competitive tone, a winning tone, a team-first tone, each and every day if we expect to achieve our goals," emphasized Coen. The senior captains are well aware of the role they must fill on the team. "Scott and Reg were our captains, so me, Zach, Q and Caleb have to step up and become better leaders," said Walker.
The seniors are also excited to see what the younger players will contribute to the team. "Everyone needs to communicate more and work hard everyday," said Walker. They also expected major contributions from third year, Kwesi Abakah. "He'll probably have a good year," said Stahl. "Other than that, the freshmen have to play good coming in. Be ready to play," Stahl added as he turned to tease freshman forward Jeremy Miller.
The team also gained Quincy Ford's "younger-but-taller" brother, freshman forward Sajon Ford. "One of the best things in life is siblings and I know they're very excited to share this one year together," said Coen.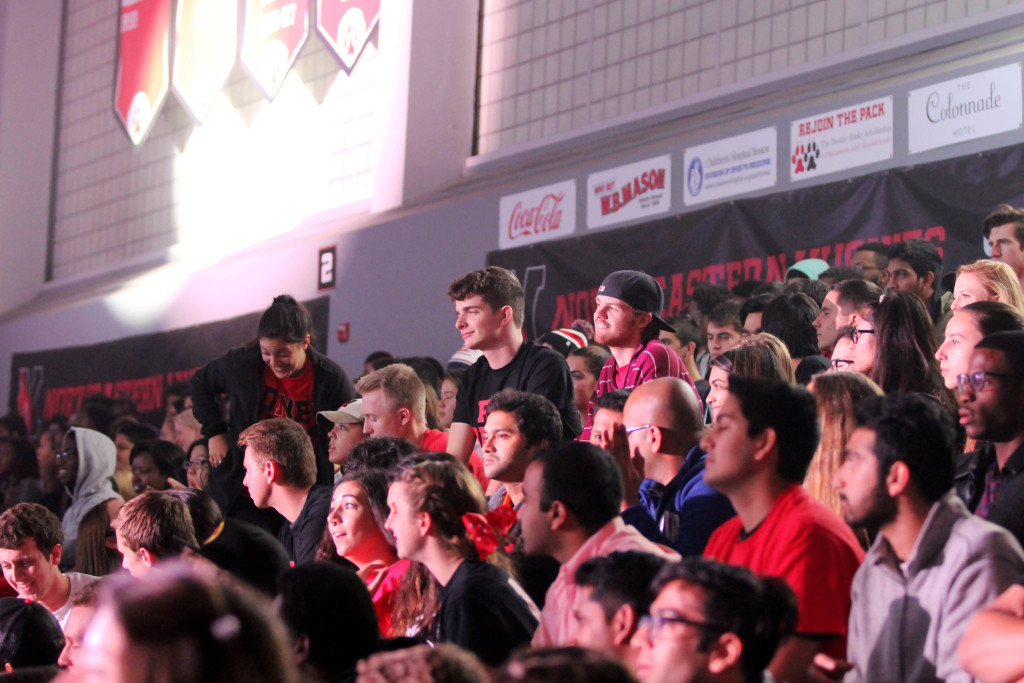 However, Coen did not contribute all their success entirely on the athletes. "What I appreciated most was the support back here on campus and the way the students rallied around our team and how it galvanized the Northeastern community as a whole," said Coen.
The Men's Basketball Team will play long-time rival Boston University (BU) in their season opener at BU on Friday, Nov. 13. "It's an outstanding rivalry that we have with Boston University just with the proximity of the two schools, the duration of the rivalry and the fact that we've both been in the same league for a long, long time," said Coen. The players believe they are prepared for the game. "We're ready. We're pretty excited. It's always a big thing playing BU," said Walker.