1 in 15,000. A profile of one Northeastern student
Northeastern's enormous and incredibly diverse student body is full of talent, passion and inspiration. In a sea of 15,000 individuals, here is a profile of one.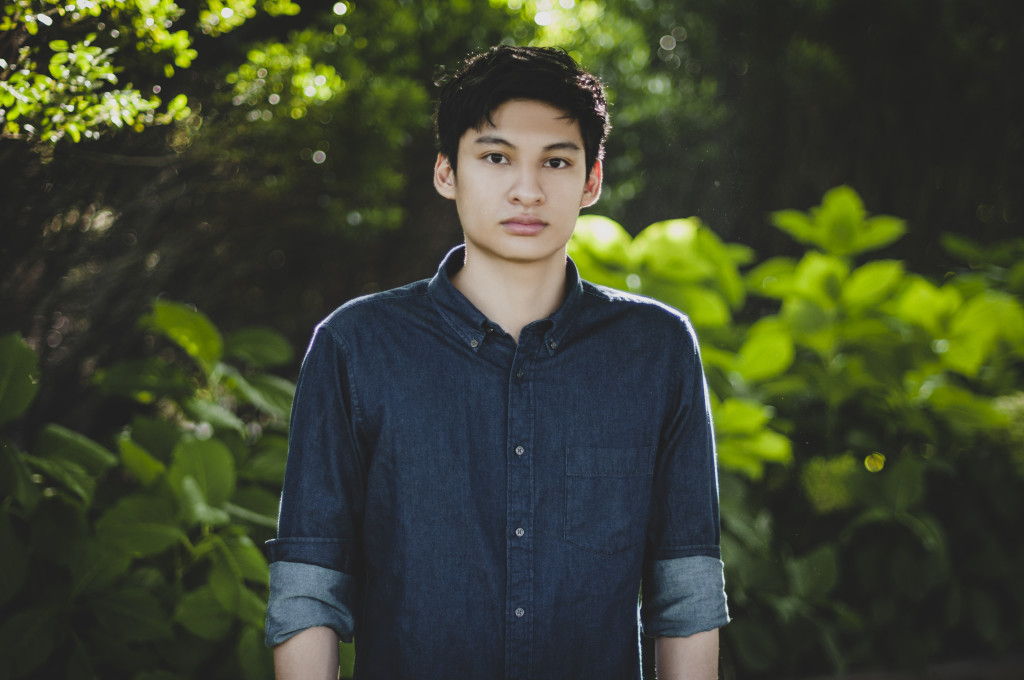 Name: Brandon Pascua
From: New Jersey
Year: 4th
Major: Music Industry
Recent activity: Release of Nights Slip By EP through Northeastern
First exposure to music: Pascua first started playing the piano at age 7, playing "stuff he didn't really want to play" until the age of 13. He taught himself guitar soon after, and in his sophomore year of high school returned to piano and played the stuff he did want to play by listening and repeating the songs by ear. He eventually developed relative pitch and can now identify any note from the sound. In the midst of the rapid development of his musicality, Pascua picked up drums and bass as well as songwriting.
Nights Slip By EP: In late Oct. 2015, Pascua released his EP "Nights Slip By" which had been a long time in the making. The EP is a collection of five instrumental, raw and emotional songs awashed with sadness and the story of deteriorating love. Comprised solely of guitar, minimal drums, prominent piano tracks and Pascua's voice, Nights Slip By invites listeners to focus on the lyrics. Pascua noted, " I was definitely trying to express how I felt about a past relationship that I was in… just trying to let people know how I feel but not saying anything." Using music to help him, the artist started writing the songs on the EP two years ago.
Musical inspiration: Pascua directly attributes inspiration for Nights Slip By to an album called Country Sleep by Night Beds, saying, "It is the most beautiful record I've ever heard in my life… and I just listened to it over and over again." Other musical inspirations were London Grammar, Fleet Foxes and Civil Wars. To Pascua the inspiration came from "the [bands] that lay everything out, very light instrumentation, it's all about the words and the music." Besides the folksy and warm tunes by Night Beds, Pascua listens to all music genres from neo soul to hip-hop to jazz, to indie rock and alternative.
Producing "in house": The entire EP was recorded, mixed and mastered in house at the Northeastern facilities in the Shillman building. It started in a Music Recording course taught by professor Jim Anderson. Pascua recalls Anderson hearing some of his work and suggesting that they work together: "I didn't think anything of it, I thought he kind of said it to everyone." The  recording student soon realized Anderson was offering him a real and valuable opportunity and the two got to work recording for a week at the end of the Fall Semester of last year. Pascua reflected on the experience saying "everything I was learning in school, I was taking it and using it in real life, and [Anderson] really treated it like a real session… The facilities we have here are really great." The tracking mixing and mastering of the EP was done in the studios on campus with Anderson's expertise and guidance. Pascua summed up the experience, "like my last record this is about being at the right place at the right time… meeting the right people. I can't thank Jim Anderson enough."
For other musically inclined students: For other Northeastern students looking to produce in house, Pascua emphasized that to get a good quality recording, working with someone who has past experience in recording is key: "The equipment is awesome and really expensive, but it doesn't mean anything if you don't know how to use it." He suggests connecting with Greenline Records, Northeastern's record label. As Pascua put it, it is to "get your foot in the door and to meet other people, because that's what the music industry is about. It's all networking," similar to his experience in meeting Anderson and collaborating on the EP. Pascua is also extending  an offer to other students to help them connect with the right people and produce music.
Coming up for the artist: Besides the release of the Nights Slip By EP, Pascua is involved in a band called The Decriminals and a singer/songwriter duo called Be Cool, which just debuted a single called "I'll Wait".
The artist emphasized wanting to play "happier stuff" after the release of Nights Slip By. He has recently played some shows with the The Decriminals and his indie pop and electronic duo, Be Cool, focusing on music that is "more tailored to everyone's ear as opposed to [Nights Slip By EP] which is a very raw record." Despite shifting to more upbeat music for the time being, the NU Music Industry major made a point of saying he will continue pursuing the raw and acoustic style prominent in Nights Slip By in the future.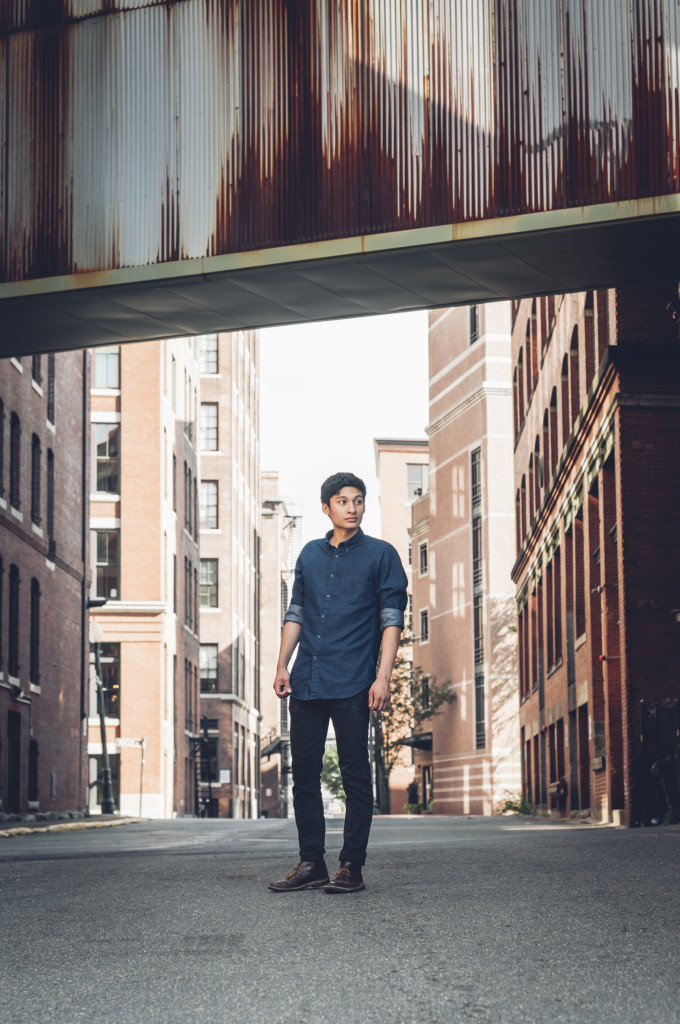 Photos by Lindsay Baer