The most decorated films at last year's Academy Awards were "Birdman," "The Grand Budapest Hotel," and "Whiplash" – but what do films about a has-been actor, a zany hotel concierge, and a young drummer have in common? All three featured male leads.
In fact, with few major exceptions, ("Still Alice," "Gone Girl," and "Wild"), most lead roles in 2014's critically acclaimed films were male-centric. Out of the eight films nominated for Best Picture at the Oscars, not one was about women.
This year, films featuring women made up almost half of the Best Picture nominees, with "Mad Max: Fury Road," "Room," and "Brooklyn." Other notable 2015 films with female leads include "Carol," "Joy," "Star Wars: The Force Awakens," "Sicario," "Mistress America," and "Tangerine."
Researchers at San Diego State University's Center for the Study of Women in Television and Film noted the increase in female representation in a recent study, "It's a Man's (Celluloid) World: Portrayals of Female Characters in the Top 100 Films of 2015." Researchers found that women were 34 percent of major characters, 22 percent of protagonists, and 33 percent of all speaking characters in 2015. Although the figures may seem underwhelming, all three are recent historical highs, according to the 2016 study.  
"Female roles in film have gotten better in the past year, in that females in films are no longer background characters," said Anu Gulati, a writer for the Northeastern University Film Enthusiasts' Club. "Women are being portrayed as more whole, more complex."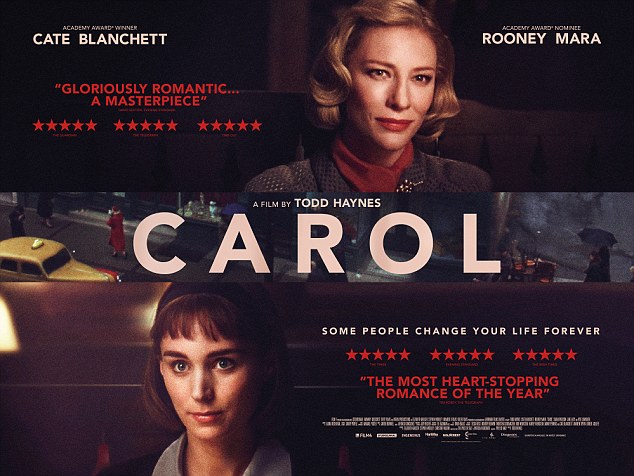 Over the past year Gulati has reviewed several films for the club's blog, but for her, one ranks higher than all the rest.
"I love 'Carol.' It shows lesbians trying to find their place in the '50s, but not showing them as a gimmick…showing that they're really in love," said Gulati. "The characters are portrayed as completely human."
Starring Cate Blanchett and Rooney Mara, "Carol" follows the story of two female lovers struggling with the gender roles of the '50s. The film was nominated for six Academy Awards including Best Actress in a Leading Role, Best Actress in a Supporting Role, and Best Cinematography.
For Gulati, the representation of strong female roles is empowering.
"I remember after I saw 'Carol' I felt on top of the world. Also I felt pretty powerful from 'Mad Max' because the female lead Charlize Theron, and all the women in that movie were powerful," said Gulati. "I loved that they were the main focus of the movie and Max himself was not."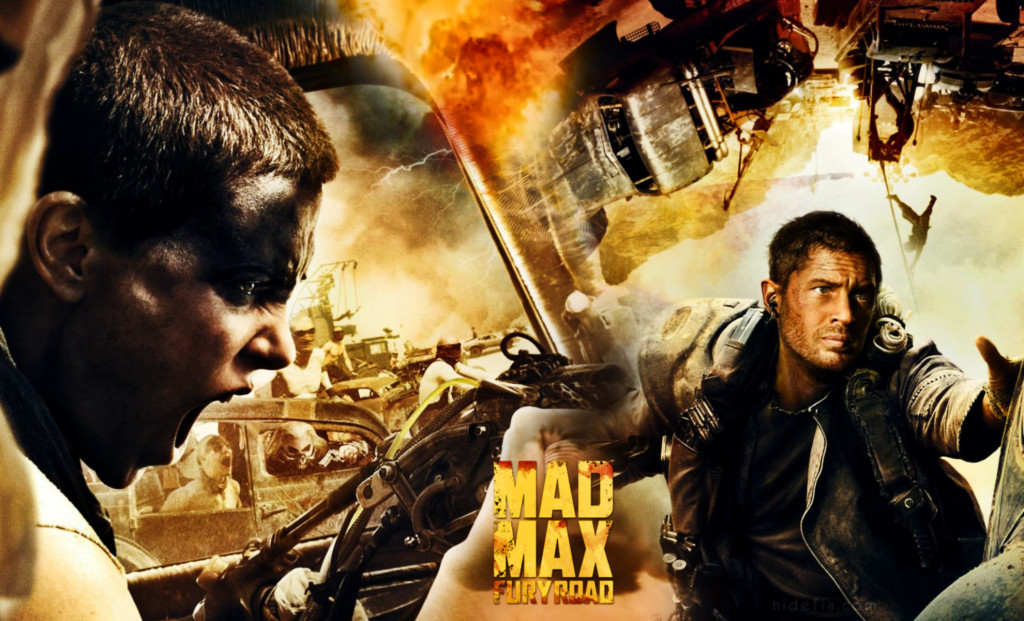 "Mad Max: Fury Road," which has been deemed the feminist picture of the year  by many, is a post-apocalyptic saga in which a vengeful warrior Imperator Furiosa (Charlize Theron) frees a tyrant's enslaved wives with the help of a drifter named Max (Tom Hardy). The film was nominated for ten Academy Awards and won six including Best Costume Design, Best Production Design, and Best Film Editing.
Alexandra Kokenis, a Media and Screen Studies student at Northeastern University, agrees that "Mad Max" is empowering, and said she believes that the film holds an important message for female viewers.
"I usually have some complaints with the ways women are portrayed, but 'Mad Max' was accurate," Kokenis said. "As a woman, when you see 'Mad Max' and see a character like Furiosa, you start to realize that it is an accurate depiction—women are strong and independent."

While Gulati recognizes that female representation in film has improved this year, she said she believes that "we have a ways to go in terms of women of color."
One only had to look at the 2016 Oscars nominees to see Hollywood's lack of diversity, which is quantified in the SDSU study. In fact, this past year women of color portrayed only 22 percent of all female film characters—13 percent Black, 4 percent Latina, 3 percent Asian, and 2 percent other. White women portrayed 76 percent of all female roles in 2015.
Another area in need of improvement is the lack of women behind the scenes, according to Anne Fleche, a professor of Media and Screen Studies at Northeastern University. In 2015, women comprised only 19 percent of all directors, writers, producers, executive producers, and cinematographers; a 2 percent increase from the prior year, according to another SDSU study, "The Celluloid Ceiling."
"Right now women are being represented in an industry that is mostly not run by them…the result is that we are seeing somebody's idea of what a woman is," said Fleche. "It does matter to have more women and minorities involved in the process in order for things to change."
Fleche's opinion is backed by the "Celluloid Ceiling" study. In films with exclusively male directors and writers, females accounted for only 30 percent of all speaking characters, and 13 percent of protagonists. However, in films with at least one female director and/or writer, women comprised 40 percent of all speaking characters and 50 percent of protagonists.
While the film world may have a ways to go in terms of gender equality, Gulati said she has hope.
"We as a society are accepting women and minority groups more and more…sooner or later Hollywood will have to reflect that."