The constant clicking of the camera shutter is drowned out by the music raging on the afterHours stage. Northeastern University student Ben Stas remains calm as he moves from one side of the stage to the other, bending at different angles to properly capture the vibrant performance.
The young photographer is at home when shooting concerts, whether it be the recent indie band Bully's performance at Northeastern's afterHOURS café or the rock supergroup AC/DC at Gillette Stadium. He freelances for The Boston Globe and is the editor-in-chief of the student-run magazine Tastemakers — an on-campus publication that features student perspectives on music and the culture surrounding it.
Music has been a large part of Stas's life ever since his parents encouraged him to pick up his first guitar at the age of 10, which he did reluctantly. This came a few years after he got his first camera, initially snapping photos of mundane things before deciding to combine his passions by taking pictures of musicians. Though his guitar-playing career was short-lived, the photos lived on.
"I was just sort of bored, and I started going to a lot of shows because I was in the city, and then I decided to start writing about them, and I started to blog and take my shitty little camera to shows," Stas said of how he got involved in concert photography. 
Stas, 24, now says he hopes to pursue a career in music journalism, both writing and shooting. Last fall, he was nominated for Best Concert Photographer at the Boston Music Awards.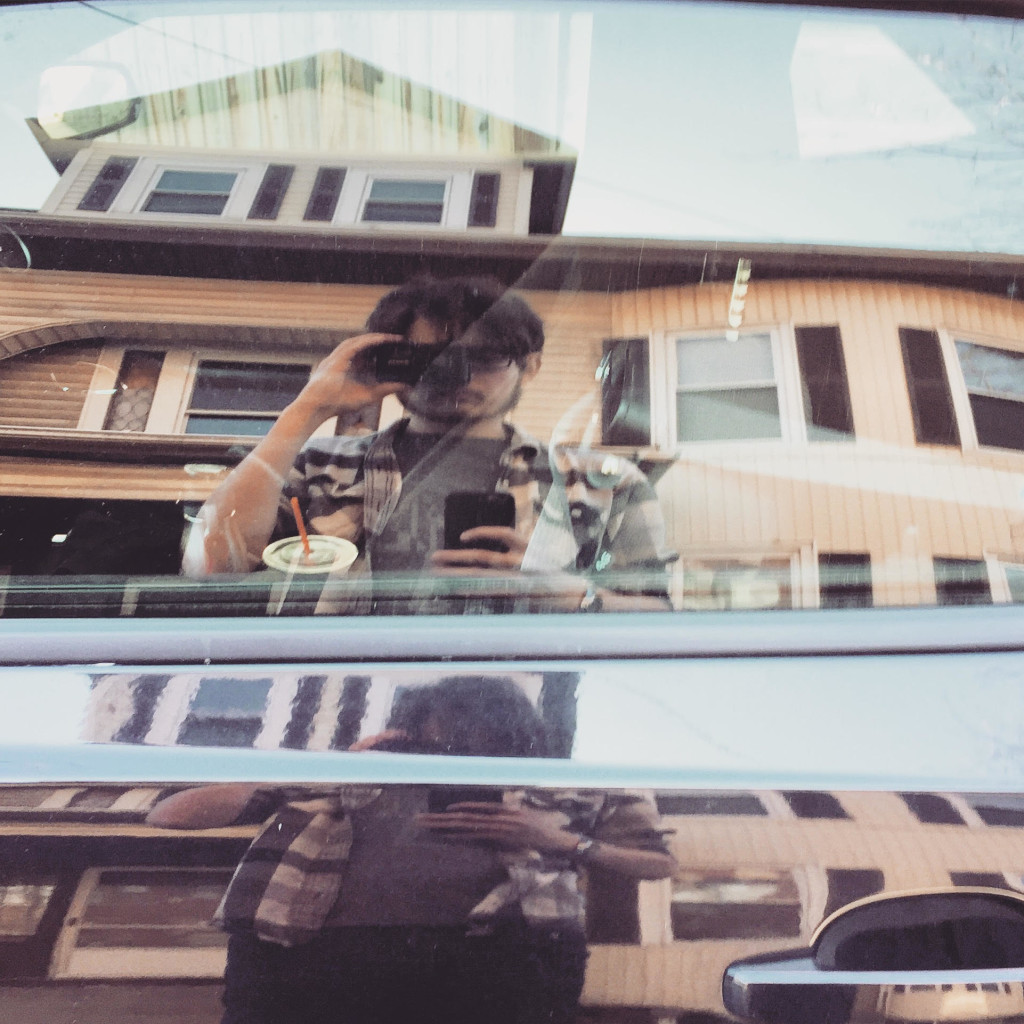 As he leaned back in a plush red chair in Curry Student Center, Stas recounted his experiences, as well as his hopes for the future. He adjusted the black-framed glasses on his face and rubbed under his bearded chin. He's a self-described "sad boy," a descriptor that goes along with his reserved demeanor.
His shyness doesn't hinder his empathy for others. Growing up, Stas would choose someone to donate Christmas presents to — an annual tradition to help the less-fortunate.
"He's very compassionate around animals and people. We raised guide dogs for the blind since he was two years old. All the cats we have are rescue cats, and he gets a lot of compassion from that," Stas' mother Lynn said.
Stas, who lives in Allston near the Brighton Music Hall, is in his last semester, expecting to graduate in May with a Bachelor of Arts degrees in English and Journalism.
Saying he's often dissatisfied with his academic life at Northeastern in the liberal arts, Stas turned to other organizations to make his time at school more worthwhile. Along with Tastemakers, which he has been a part of since his sophomore year, he had a late-night radio show every Thursday with his friend Mike Doub, lasting from freshman year until Doub graduated in Spring 2015.
Doub recalls a time when he and Stas waited outside a Radiohead show so that they could be close to the stage.
"We picked up tickets and we were waiting at the Comcast [Center] in Mansfield. We waited there for four hours or so in line," Doub said, "Ben was ultimately five feet away from the stage and Thom Yorke, which is Ben in a microcosm right there. He would put in the time to do anything he's passionate about."
As Stas got more involved in photography, his mom began to take note of his talent. She wondered if it came from his grandfather, who also had an eye for pictures.
"When Ben started taking pictures, it was hard to tell if they were that good or not," his mother said. "Being his mom, you think everything is good, and you'll tell him that, even though you're like 'Wow, that's just another picture of a cat or a dog.'"
Those pictures evolved, and the self-taught photographer refined his craft. What started out as a hobby to fill the time became a career. In 2014, Stas began co-oping at The Boston Globe as a photo assistant, initially doing mostly editorial tasks and photo research. The Globe soon recognized his photographic talents and started giving him assignments to shoot shows.
"It's still surreal to me that they pay me to do this," Stas said.
After proving himself in the six-month co-op, the Globe asked Stas to come back for another six months. He couldn't turn the opportunity down, so he took a leave of absence from Northeastern to continue working.
"I got to continue to work with Ben both at Allston Pudding and then later at The Boston Globe," said Perry Eaton, Stas' old editor at BDCWire. "It's clear that he loves photography and has an unbelievable eye for it and he loves music. His work ethic is driven by his passion for going to see bands play and going to see people perform and being able to capture the excitement of their performance in one image which he does brilliantly."
The extra six months at the Globe gave Stas even more confidence in his work, as well as more visibility for his photos.
"I remember watching him pore through photos that he had taken at a show," Stas' childhood friend Ryan Pasco said. "You reject most of them because they don't really work out. [I began] noticing that he threw out less and less."
Stas has shot upwards of 300 shows, some notable favorites being Wilco at Solid Sound Festival in 2013 and Stephen Malkmus at Paradise Rock Club in 2013. In 2014 at TD Garden he shot the Irish-rock band U2, a musical staple in many households, for the Globe. His favorite venue to take pictures in is The Sinclair in Cambridge. When he gets especially excited about a show he shoots, he'll post a few of his favorite pictures on Facebook so his friends and family can keep up to date.
Looking to the future, Stas said, "The dream is to pursue music photography and music writing full time, horrifically unrealistic as that is. In the immediate future, a tolerable day job that lets me do what I care about at night is the ideal scenario."